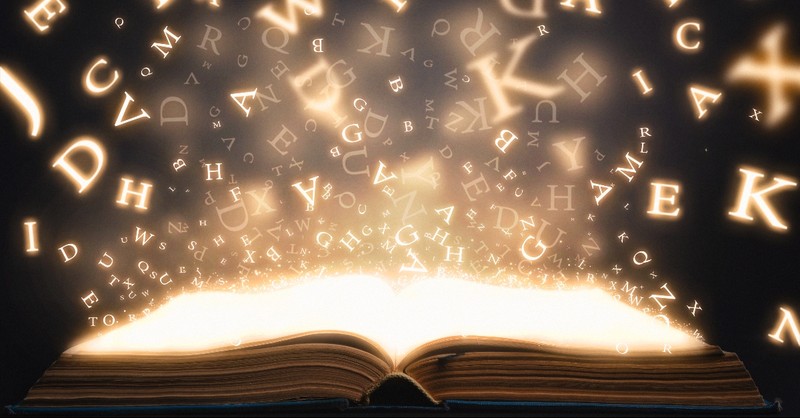 The Bible is a book made up of 66 books. Those 66 books feature many genres, multiple characters, and numerous themes that span thousands of years. Numerous "plots" serve the larger, central plot, which unifies the whole thing. Yet, it can be hard to understand the Bible.
1. Many Scenes, One Story
The plot of Scripture is this: creation, followed by the Fall, Redemption, and New Creation. Stephen Wellum explains how this plot plays out over and over throughout the entire book, both in the overall narrative and in smaller ways.
The flood is one example. "Noah and his family were a "restart" on creation. As God commanded Adam before him, Noah was to fill the earth and rule over it. When God made a covenant with Noah (Genesis 9:13), it was a reaffirmation of the foundational covenant with Adam and creation" (Ibid.).
Joseph was sold into slavery, and he wound up in the household of Potiphar, an Egyptian official. Here he went from being a prisoner to becoming Pharaoh's highest official after many years of suffering.
God worked through the suffering of his and his brothers' "fall" to restore or "recreate" a family and rescue his people from famine. "You intended to harm me, but God intended it for good to accomplish what is now being done, the saving of many lives" (Genesis 50:20).
God created and chose the Nation of Israel to be his "treasured possession" (Deuteronomy 7:6). But Israel disobeyed God, turned away from him, and they were taken captive by the Egyptians. The Egyptians made slaves of these fallen people, but God redeemed and restored their nationhood under one law, the Ten Commandments.
Christ was born, and though he did not sin, he took the punishment for sin, which no one else could take. He gave his life "as a ransom for many" (Mark 10:45). Then Christ rose from the grave and promised that everyone who believed in him for salvation would be saved and transformed.
2 Peter 3:13 declares, "According to his promise we are waiting for new heavens and a new earth in which righteousness dwells."
2. One Book, Many Styles
Mel Lawrenz explains that there are seven types of literature in the Bible: narrative, poetic, wisdom, prophecy, gospels, epistles, and apocalypse. Each one has its own style, even though they are all "God-breathed," inspired by the Holy Spirit (2 Timothy 3:16).
The Psalms employ poetic devices such as rhythm, meter, imagery, symbolism, repetition, personification, simile, etc. Often these writings are highly emotional, so they are figurative and personal.
Moreover, their context is hard for modern Westerners to relate to, not just because millennia have passed but owing to the specific imagery of Middle Eastern Jewish life. "The wicked are estranged from the womb; [...]. They have venom like the venom of a serpent, like the deaf adder that stops its ear, so that it does not hear the voice of charmers or of the cunning enchanter" (Psalm 58:3-5).
Prophecy is sometimes difficult to understand because of the imagery, which alludes to future events. Genesis 49:10 speaks of a "scepter" coming from Judah. The scepter is one symbol for Christ, which is why Luke and Matthew outlined Jesus' lineage in their respective gospels: they wanted to show that Jesus emerged out of Judah.
Isaiah 7:14 said that a virgin would give birth to "Immanuel," which is relatively straightforward compared with Genesis 3:15, in which God told Israel, "And I will put enmity between you and the woman, and between your offspring and hers; he will crush your head, and you will strike his heel," which relates to 1 John 3:18, "The one who does what is sinful is of the devil, because the devil has been sinning from the beginning. The reason the Son of God appeared was to destroy the devil's work." Theologians make these connections, but they are not obvious to every reader.
Jesus himself, the Living Word, conveyed information in multiple ways, sometimes without speaking. Consider how he drew a line in the sand when the Pharisees were baying for the blood of an adulteress. Picture him sitting with the man exorcised of demons living in a tomb (Luke 8:27).
Though one could not hear what he said, his presence with the wild-looking man spoke volumes to onlookers. In John 2, Jesus made a whip and drove the money changers out of the synagogue. (vv.15-17)
Then there are Jesus' parables, where he explained concepts using stories and comparisons. Jesus knew that some of what he taught would be confusing, "but the Helper, the Holy Spirit, whom the Father will send in my name, he will teach you all things and bring to your remembrance all that I have said to you" (John 14:26).
Revelation is perhaps one of the most difficult books of the Bible to understand. There is an argument between believers as to which parts should be taken literally and which are meant figuratively. "The book of Revelation and parts of the book of Daniel are revelations," which, like the other prophetic works but to a "greater degree [...] employ much symbolic language, which can be understood by studying preceding similar expressions in Scripture" (Lawrenz).
Jesus' various teaching tools would have enabled Jesus to reach people who thought and spoke differently from each other. Today, Bible teachers employ videos, podcasts, written Bible studies, cartoons, and a wide array of methods for teaching God's Word.
They also utilize a range of Bible translations so that, even if Bible concepts are sometimes puzzling, the language structure is familiar. Trouble understanding the Bible could stem from selecting an archaic version such as the KJV.
3. The Mind of God
"'For who has understood the mind of the Lord so as to instruct him?' But we have the mind of Christ" (1 Corinthians 2:16). God is not like men and women; ordinary human beings cannot expect to understand him fully.
The Holy Spirit supports greater understanding, but there are mysteries. "For my thoughts are not your thoughts, neither are your ways my ways, declares the Lord. [...] so are my ways higher than your ways and my thoughts than your thoughts" (Isaiah 55:8-9).
We are not supposed to know how God's mind works or what he is thinking. Although we are urged to unite in faith and purpose, that will not lead to intellectual equality with the Lord.
Proverbs 1:7 tells us that "fear of the Lord is the beginning of wisdom," yet he deliberately holds some things back.
4. Knowing Without Loving
In 2 Corinthians 3, Paul compares Moses with the Israelites who, after talking with God on top of the mountain, glowed so brightly he had to wear a veil. "Their minds were hardened," Paul explained, and this was true for the Jews who failed to see Jesus as the promised Messiah.
There was still a veil between them and God because "only through Christ is it taken away [...] But when one turns to the Lord, the veil is removed" (vv. 14,16).
Knowledge must be paired with love. "If I speak in the tongues of men or of angels, but do not have love, I am only a resounding gong or a clanging cymbal" (1 Corinthians 13:1).
The Bible can be confusing to those who have yet to give their hearts over to Jesus because loving him reveals a deeper meaning. Real love starts with knowing Christ Jesus, not just as a great teacher, but as Savior and King.
5. Faithful and Mature
A new believer "need[s] milk, not solid food" (Hebrews 5:13). Growing mature in faith takes time; no one is expected to digest steak right away because that is "for those who have their powers of discernment trained by constant practice to distinguish good from evil" (v.14).
Sometimes, the problem is with a lack of discipline and practice; not reading the Bible; avoiding fellowship with other believers; a lazy prayer life, plus inattention to the need to confess sin and repent. There is also the genuine immaturity of a new believer who simply needs to start from the beginning.
However, even a seasoned pastor will say that Scripture is difficult. Many respected, oft-quoted pastors who believe and preach the same core tenets of faith differ on certain points because the Bible does not make interpretation easy.
As an example, some people argue for a pre-trial Rapture; others say that Christians will suffer before the Rapture, and another perspective proposes that the trials are already underway.
Biblical Confusion and Essential Clarity
Certain beliefs derived from reading the Bible are essential to an understanding of what it means to be a Christian. "All have sinned and fall short of the glory of God" (Romans 3:23). Jesus is "the way, the truth, and the life," and he is the only way to God (John 14:6).
Jesus was "tempted in every way, just as we are — yet he did not sin" (Hebrews 4:15). Christ died for us while we were still sinners (Romans 5:8), indicating that salvation is through grace alone.
There is so much more straight out of God's Word and direction from Jesus for right now. "If I then, your Lord and Teacher, have washed your feet, you also ought to wash one another's feet. For I have given you an example, that you also should do just as I have done to you" (John 13:14-15). Nothing could be clearer.
For further reading:
How Can I Recognize Biblical Symbolism?
Could the Disciples Understand Jesus Without the Holy Spirit?
Can Children Truly Understand the Bible?
Photo Credit: ©iStock/Getty Images Plus/stockarm
---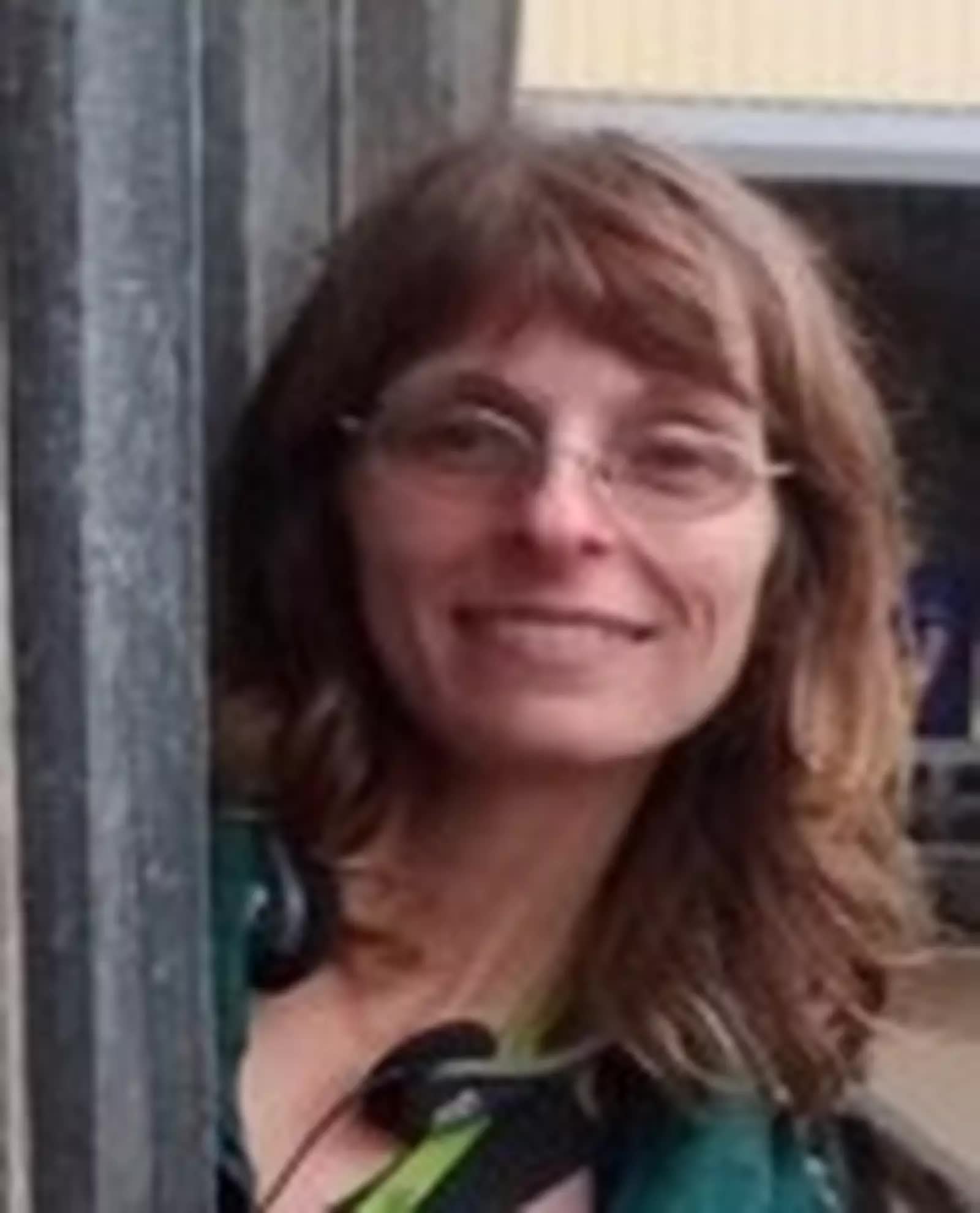 Candice Lucey is a freelance writer from British Columbia, Canada, where she lives with her family. Find out more about her here.