Vacation Bible School, children's Bible stories, and children's devotional books are all geared towards helping children understand the Bible. Just like anything in life, children have to be taught the concept before they can understand it. Children can understand the Bible, but they have to be taught correctly.
Understanding the Bible
At first, teaching children the Bible can seem to be an insurmountable task. After all, there are 66 books in the Bible, unique cultural aspects, and deep theological words that could confuse a child. The Bible is the inerrant Word of God, and it is meant for all people (2 Timothy 3:16).
Adults and children should read the Bible as the Bible needs to be read, understood, and retained by all people — whether they are young, elderly, or somewhere in the middle. The Bible is the most important book for all people to understand, know, and apply to their daily lives.
Children can understand the Bible if they are taught correctly. Adults need to be intentional about teaching children the Bible; however, they must still allow the child freedom to have their own thoughts and questions. Children love to ask questions because they are constantly learning.
Adults need to be ready for these questions and help the children understand the answers. It is not reasonable to believe your child or the group of children you are teaching will automatically understand everything you teach them about the Bible.
Most adults will not completely understand deep biblical teachings from the Bible after only hearing the lesson one time. Children need to be taught the Bible in their own unique way in order for them to be able to understand the Bible. Each child is an individual who has the potential to do great things and understand the truth of God's Word.
It is vitally important for adults to teach children the Bible in order to raise them and bring them up in life knowing and understanding who God says they are, core Christian ethics, and that salvation is by placing faith in Christ alone (Ephesians 2:8-9).
Many children may become Christians as they mature; however, many may not. The important thing we must do as adults is to help them understand the Bible because children can understand the Bible if they are properly taught by a caring, kind, and compassionate parent, Bible teacher, or another Christian elder.
Teaching the Bible to Children
When teaching the Bible to children, the teacher needs to be patient. Various children of various ages, backgrounds, and personalities may not learn in the same way others do. It is important for the teacher to be patient with the child.
Even parents with one or more children need to practice patience and grace with their children. Children cannot concentrate and focus as long as adults can due to their short attention spans. It is best for lessons and teachings to remain short at first and then they can become longer as the child advances and matures.
Children are naturally born self-centered and only become others-centered as they get older. Due to this self-focused mentality, adults need to teach children that the Bible is about God — not about them (Ibid.).
Children have to be taught that "the Bible is for them but not primarily about them" (Ibid.). It is advisable when teaching children the Bible to select one Bible story, chapter, or passage to focus on at a time. Do not try to load your child or children's class down with the entire book of Genesis or Exodus at one time.
Take your time with your child's or children's Bible class in order for them to have the time to absorb the information being taught. Many great Bible stories to teach children to lay a foundation for the Bible could include the story of Noah's Ark, Jonah and the Big Fish, or Daniel in the Lion's Den.
Each of these stories will be fun and keep the child interested in the story. After reading the selected story, passage, or chapter out of the Bible, ask your child or the children present, "What does this passage teach me about God?"
"What does this passage teach me about human beings (or myself)?" "What does this passage teach me about the need for and the coming of a Savior?" (Ibid.). By instigating questions and answers, it helps the child think deeply about the concept at hand.
Teaching by Example
Children learn by example. If you are a parent, your child looks up to you. If you are a Sunday school teacher, the children look up to you.
As adults, we need to display the importance of the Bible in our own lives in order for children to understand the importance of the Bible in their own lives (Anna Lowell, "Can Children Understand the Bible?" Path Through The Narrow Gate).
Make sure you are taking time to read the Bible, pray to God, and apply the Bible to your daily life. Children will become interested and will want to model their parents. Invite your child to do a Bible study with you but remember to take it slow and not to pick a passage too difficult.
Do not try to teach your child concepts such as eschatology or predestination. As they get older, children can be taught these more advanced parts of the Bible; however, start small when teaching the Bible to children (Ibid.).
There are many children's devotional books that can help you teach your child the Bible, such as Veggie Tales devotionals, Our Daily Bread For Kids devotionals, and websites such as GQKidz. Try to be with your child as you teach them the Bible and after they start understanding the Bible better, then you can allow them to read the Bible on their own.
Even if your child or the children you teach cannot read yet, you can teach them about the Bible by reading the stories out loud to them. You can be creative when you teach the Bible with children as they would love play-acting, coloring sheets related to the Bible passage, or singing songs.
Be creative in how you teach the Bible to children, and they will stay engaged and focused on the lesson at hand. It will take time for children to better understand the Bible; however, do not let this discourage you. As adults, we will continually be learning more about the Bible each day too.
Reading, learning, and understanding the Bible is a lifelong process that will continue throughout our lives. The Bible is the most important book we will ever have the privilege of being able to read and teach to others. Children can understand the Bible if they are taught properly. Concepts, such as salvation, need to be taught in ways that children can understand.
Salvation is placing faith in Christ by believing that He died for your sins, was buried, and rose again (1 Corinthians 15:1-4). This can be a difficult concept for children to grasp at first and it is unreasonable to believe your child or the children under your care will place faith in Christ the first time they are taught the gospel.
In fact, adults should ask questions and see what their child understands and means when they make a proclamation of faith because it could be that the child only said they placed faith in Christ in order to win the approval of their parents, teacher, or pastor. Children need to be given freedom and not be coerced into a proclamation of faith before they are ready.
Children have to first understand they are a sinner in need of salvation before they can place faith in Christ. Churches should avoid having altar calls for children as they could participate in the altar call simply to get the attention or approval of adults.
Why Does This Matter?
Parents, teachers, and other church leaders should never coerce children into accepting Christ out of reward, approval, or punishment. If a child wants to place faith in Christ and understands what it means, the child can do so.
However, adults should not push or expect children to accept Christ before adulthood. Salvation can be seen as a process to a point, not as a point in and of itself. Children and adults alike will most likely hear the gospel many times before they accept Christ. Children are capable of understanding the gospel and the Bible; however, they need to be taught correctly.
For further reading:
Why Is a Christian Education Important for Children?
How Did Jesus Interact with Children? Meaning and Significance
What Does it Mean to Have a Childlike Faith?
How Are Children Gifts from God?
Photo Credit: ©iStock/Getty Images Plus/MoMo-Productions
---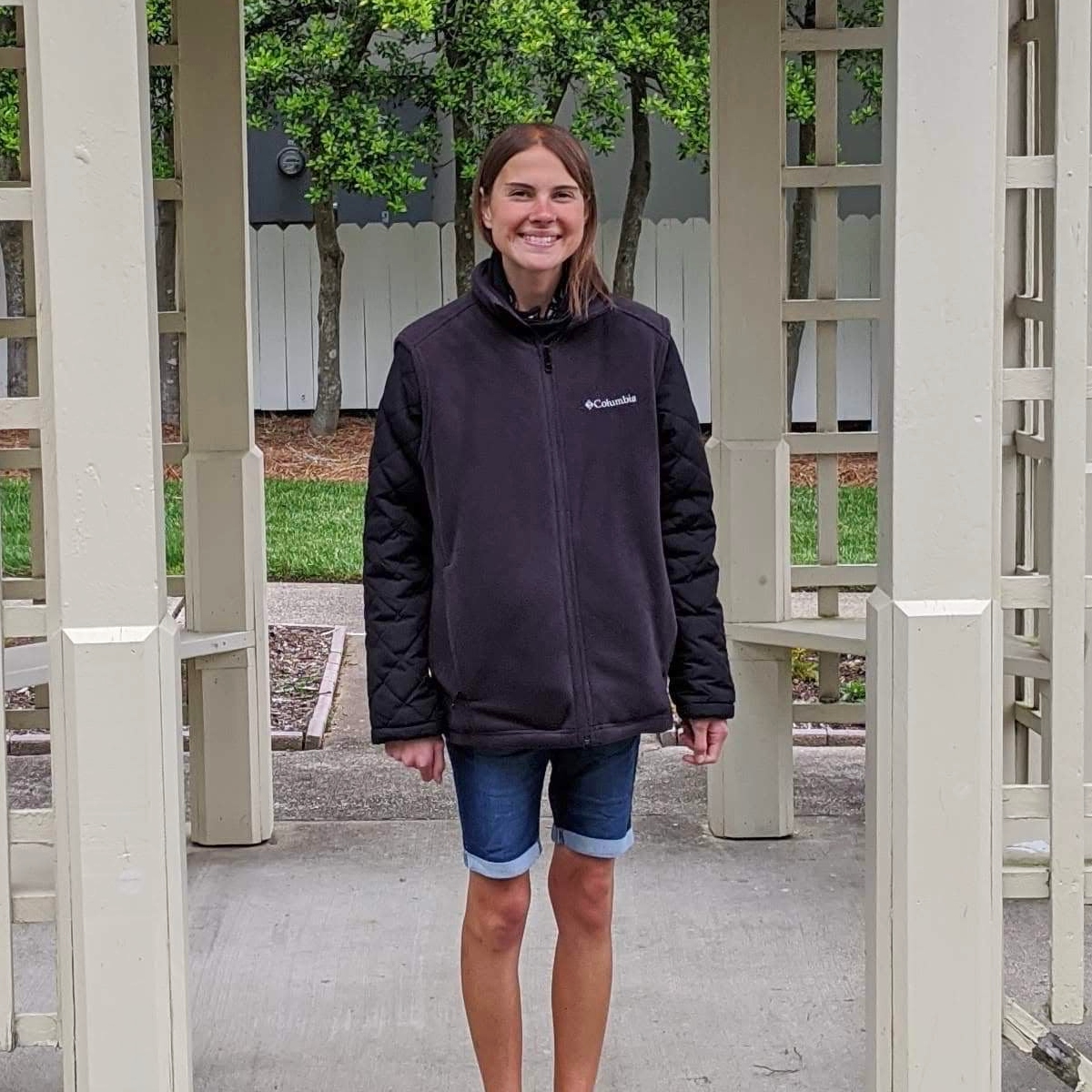 Vivian Bricker loves Jesus, studying the Word of God, and helping others in their walk with Christ. She has earned a Bachelor of Arts and Master's degree in Christian Ministry with a deep academic emphasis in theology. Her favorite things to do are spending time with her family and friends, reading, and spending time outside. When she is not writing, she is embarking on other adventures.
Related podcast:
The views and opinions expressed in this podcast are those of the speakers and do not necessarily reflect the views or positions of Salem Web Network and Salem Media Group.
Related video:
These verses serve as a source of renewal for the mind and restoration for the heart by reinforcing the notion that, while human weakness is inevitable, God's strength is always available to uplift, guide, and empower us.
Video stock video and music probided by SoundStripe