You have probably heard people talk about the gifts God gives us, but can we increase in those gifts? What does it mean to "stir up the gift of God" and how can we do that today?
Where Does the Bible Say, "Stir Up the Gift of God?"
The words "stir up the gift of God" are in the King James Bible translation of 2 Timothy 1:6:
"Wherefore I put thee in remembrance that thou stir up the gift of God, which is in thee by the putting on of my hands."
Paul wrote this letter to Timothy. The apostle was in prison when he penned this letter (The KJV Study Bible, Barbour Publishing, 2011). Paul is awaiting execution, so he wrote this letter with a sense of urgency. This is Paul's second letter to Timothy, who he mentored. Paul met Timothy on his second missionary journey (Acts 16:1-3), and Timothy was already a Christian at the time.
Acts 16 says that Timothy was the son of a Jewish woman and a Greek father. His father did not believe, but his mother and grandmother did, a heritage that Paul encourages Timothy to remember (1 Timothy 1:1-5).
In 2 Timothy, Paul provides Timothy with guidance on leading a church. Paul reminds Timothy to stir up the gift of God that is in thee. He mentions that he had laid hands on Timothy. He encourages Timothy not to be timid or fearful but to minister in power, love, and a sound mind.
The gift of God Paul is talking about is the one Timothy received by Paul laying his hands on him (2 Timothy 1:6). Timothy was already a Christian, so Paul is not talking about a time when he laid hands on Timothy to baptize him as a new believer. Paul is talking about a time when he anointed Timothy for ministry.
So, the gift of God is Timothy's spiritual gifts to lead a church. We all have some gifts. There is no need to be jealous of anyone. I pray that God will help you stir up the gift in you. There are spiritual gifts, and there are natural gifts. When I think of spiritual gifts, I am reminded of these scriptures: Romans 12:6-8, 1 Corinthians 12:8-10, and 1 Peter 4:11.
How Do We "Stir Up" Spiritual Gifts?
Romans 12 speaks on us being many members in one body. The scripture also says that we don't have the same office. The gifts listed in this chapter are prophecy, ministry, teaching, exhortation, giving, leadership, and mercy. Prophecy is when someone declares what God is saying. Ministry is wide-ranging. It can be in the church or outside the church. If you are serving in any capacity, that is ministry. Teaching can be in the church, outside the church, or in a classroom. Some of your classroom teachers are called to teach. Exhortation is a gift where you give sound advice based on scripture. It is also the ability to urge or warn someone. Leadership is a gift. Some people just have the ability to get people to follow them. They may not have a church, but they have influence. I hope that they are leading in a good way. Mercy is also a gift. Have you ever seen people that get mistreated, and they bounce back as if nothing happened? That's a gift. Some folks just have mercy for others. I believe Joseph had that gift. His brothers sold him away from his family. Yet, he still provided for his family when the time came. Some of us would still hold a grudge and try to justify to God that it is the right thing to do.
1 Corinthian 12 describes a lot of the spiritual gifts from the Holy Ghost. These gifts are wisdom, knowledge, faith, gifts of healing, working of miracles, prophecy, discerning of spirits, divers kinds of tongues, and interpretation of tongues. Later in the chapter, Paul explains how God has set some in the church to be first apostles, second prophets, third teachers, after those miracles and then gifts of healings, helps, governments, and diversities of tongues.
How Do We Find Our Gifts from God?
Don't try to make up a gift or fake a gift. I believe God will reveal gifts if you ask Him to. You may have to spend a lot of time alone with God to understand those gifts. You may not find your gifts until after your pastor lays hands on you or you have worked in capacities that reveal those gifts.
I feel that the gift is stirred up in me when I read the word of God and meditate on it. You have to fast and pray and read some more. You also have to be obedient. If God gives you something to do, do it. That way, He may provide you with something else to do in the future. If not, do what He has given you to do to the glory of God. If He told you to do something and you didn't, repent and be specific. We don't get in trouble for what we are not released to do. We can't release ourselves. Stir up the gift.
What is the Spirit of Love and a Sound Mind?
Later in 2 Timothy 1:7, "For God hath not given us a spirit of fear; but of power, and of love, and of a sound mind." Paul is saying that Timothy can stir up his God-given gift without fear because God does not give us fear. The enemy wants us to be fearful and timid. Get in the word of God and watch God build up your faith. Guard your eye gate and watch what is appropriate for you. Watch what you listen to as well.
We have power given to us. Sometimes, we don't realize how much power we have. God loves us and wants us to have a sound mind. We know that there is a lot of pressure on some of the saints because of things that are transpiring and have transpired. People are also fighting spiritual battles. The enemy is fighting for control of the mind. Some people are struggling with real mental health issues. That's why it is important to pray for people and be positive. Surround yourself with positive people. No one is admonishing that you live in a fairy tale world, but you don't have to put up with a bunch of negativities. You can create enough negative situations in your own mind. You need some positivity to buffer that. I pray that God will send you a word that will give you peace of mind and that your circle or clique is a positive, uplifting one.
How Do Love and Faith Defeat a Spirit of Fear?
Jesus dying on the cross was an act of love. God sent Jesus to do this for us because He loved us. When we meditate on Jesus' love for us, we replace fear with faith in what Jesus says about us.
We can find activities that build our faith, reminding us of Jesus' love. I try to listen to a lot of gospel music. There are still other songs that I might listen to from time to time. If I want rock-solid faith, I listen to gospel music that builds my faith. Get in the word of God and read scriptures on faith. Hear the preached word from your pastor. Your Bible should have a good concordance in the back. If not, Biblestudytools.com has concordances online for free. I still believe that God has some gifts or a gift to stir up in me. In the meantime, I will thank Him for what He has already stirred up.
Photo Credit: ©GettyImages/AnnaStills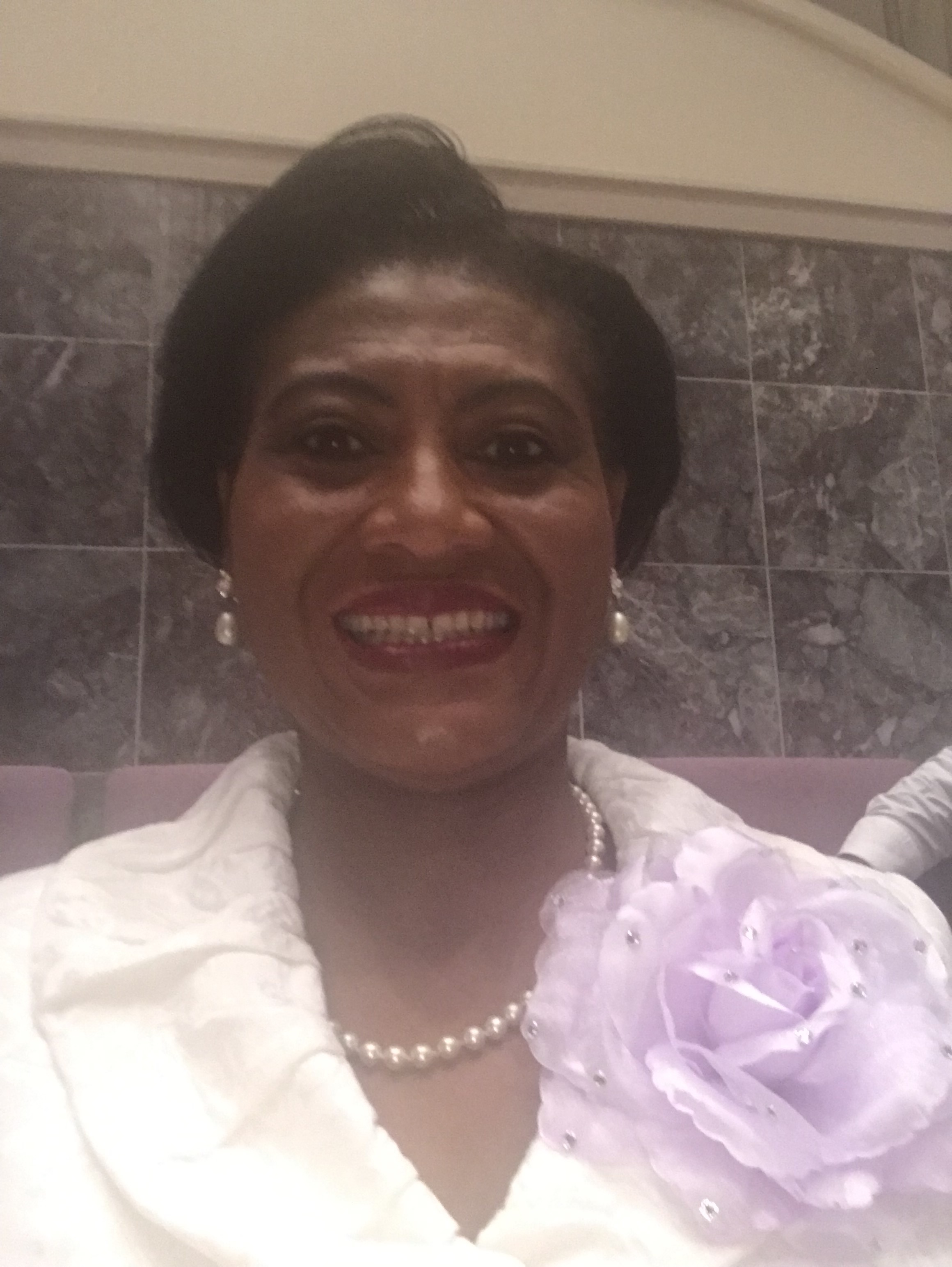 Dr. Sandra Hamer Smith is a Christian and wife to Sylvester Smith. She has one stepson, Greg. Smith lives and resides in Memphis, Tennessee. The University of Memphis alumnae has been in education for about 20 years after receiving the call to teach. Dr. Smith primarily teaches language arts. Prior to education, she worked in local and national television news for 13 years including positions as an overnight news anchor, reporter, and assignments editor at two local network affiliate stations. Smith was also a freelance correspondent for BET news. Dr. Smith has freelanced for the Tri-State Defender newspaper and Contempora magazine. She is the author of the self-published novel GLORY…THE HAIR. Smith is also a playwright and poet. The Tennessee native is a member of Temple of Deliverance COGIC, Delta Sigma Theta Sorority Inc, Omicron Delta Kappa, The Golden Key International Honour Society, and Kappa Delta Pi.
---
This article is part of our larger resource library of popular Bible verse phrases and quotes. We want to provide easy to read articles that answer your questions about the meaning, origin, and history of specific verses within Scripture's context. It is our hope that these will help you better understand the meaning and purpose of God's Word in relation to your life today.
No Rest for the Wicked
Fight the Good Fight
Wait on the Lord
With Contrite Heart and Spirit
Faith Can Move Mountains