What Is Hyssop?
The plant known as hyssop is a wild aromatic bush. There are many varieties under the general term hyssop, some of which are in the mint family. The lower part of the bush is woody, while stalks are topped with clusters of flowers, most often blue, branched out to the sides.
In Hebrew, the word hyssop means bitter, but some find it aromatic and use it in the kitchen, for aromatherapy, and for other uses.
Where Does the Bible Mention Hyssop?
The Bible mentions hyssop in several places. The first mention is in Exodus 12:22. Moses and Aaron called the elders of Israel together to tell them how to prepare for their departure from Egypt. Moses instructed them to select an unblemished lamb for their families. They were to choose the lamb on the tenth day of the month but care for it until the fourteenth. The family took care of it for four days inside their homes. Even if you're not an animal lover, tending to a small, innocent lamb for days would lead to an attachment. When the lamb was slaughtered on the fourteenth, they felt the pain that came with a sacrifice. That night, they were to take branches of hyssop, dip the branches in the sacrificed lamb's blood, and brush the top and sides of their doorframes.
"On that same night I will pass through Egypt and strike down every firstborn of both people and animals, and I will bring judgment on all the gods of Egypt. I am the LORD. The blood will be a sign for you on the houses where you are, and when I see the blood, I will pass over you. No destructive plague will touch you when I strike Egypt" (Exodus 12:12-13).
The LORD didn't look to see if His people were being kind to one another or repeating religious words. He looked only for the lamb's blood—their only hope for salvation. Today, some people drape hyssop or sage over their doors to ward off evil spirits, but this misses the point. The herb branches did not protect the Israelites from destruction. They were only used as a means of applying the blood of the lamb to the doorposts. The innocent lambs served only as a temporary sacrifice until Jesus, our Passover Lamb, would come to make the once-and-for-all sacrifice for our sins on the cross.
In Leviticus 14:6, hyssop was used, along with cedar wood and scarlet, to apply a ritual cleansing to the leper after being healed, allowing him to eventually return to his community and worship at the tabernacle.
In Numbers 19:18, branches of hyssop were used in a purification ceremony to sprinkle fresh water on the tents, all the vessels, those in the tent, and those who had touched a corpse. This was important at the time because death surrounded the Israelites in the wilderness.
In 2 Samuel 12, Nathan the Prophet confronted David about his sin with Bathsheba. He felt the weight of a hardened heart and the depth of his sin for the first time in a long time. David asked God for mercy, to wash away all his iniquity, and to cleanse him from his sin. "Purge me with hyssop, and I shall be clean; wash me, and I shall be whiter than snow" (2 Samuel 12:7).
Like a leper needing a full external cleansing, David needed God to cleanse him internally. Only God sees and cleanses the sins lurking in our hearts and minds. David wanted every speck of sin to be scrubbed away. No one can dust sins off the soul, much less make it white as snow. God's cleansing renders complete restoration, and David believed it. We, too, must believe that His forgiveness and mercy are ours when we repent (1 John 1:9).
"God could make him as if he had never sinned at all. Such is the power of the cleansing work of God upon the heart that he can restore innocence to us and make us as if we had never been stained with transgression at all." — Charles Spurgeon
Lastly, we see hyssop used in John 19 when Jesus was on the cross. Knowing God's will had been accomplished, and to fulfill Scripture, Jesus said, "I am thirsty." (John 19:28). Remember the first mention of hyssop in the Bible? It was used to apply the blood of a spotless, sacrificial lamb to their doorposts for protection from death and destruction. It was a temporary sacrifice for the people's sins. Now, the Passover Lamb has come! His sinless life provided a non-blemished sacrifice that freed us from the penalty and power of sin—not temporarily, but for eternity (Hebrews 10:1-18).
The apostle John specifically used the word hyssop when describing how the guards delivered the vinegar to Jesus' lips before He proclaimed, "It is finished!". The word hyssop connected the temporary sacrifice with the finished one. John knew the Jewish people would make the connection.
Hebrew scholar, Chaim Bentorah, says this: "'Ezob (hyssop) has an interesting Semitic root. It is based upon an old Canaanite root which means from times of old or ancient times. It is associated with recalling ancient times, or memories. Indeed, the essential oil for hyssop is used for the restoration of memory loss. This idea of recalling ancient times carried the idea of shortening the gap between the ancient times and the present so one could learn from the past."
What Can We Learn from Hyssop's Use in the Bible?
Hyssop did not supply the blood of the lamb, the cleansing power. Hyssop applied it.
Hebrews 9:22 tells us that without the shedding of blood, there is no forgiveness of sins.
Christ shed His blood. He supplied the cleansing power (1 John 1:7).
The Holy Spirit applies Jesus' cleansing power to our daily lives (Titus 2:5).
Salvation in Christ cleansed us from the penalty of sin, which is spiritual death and an eternity in hell, separated from God (Romans 6:23).
Salvation in Christ also cleansed us from the power of sin. Sin no longer has power over us. Before, we were slaves to sin. Now, in Christ, we are slaves to righteousness (Romans 6:18).
Salvation in Christ will one day cleanse us from the very presence of sin in heaven.
Until then, as followers of Christ, we must remain vigilant to remain clean and free from sin, in our daily lives. Our salvation is secure. This refers to our sanctification, which is the ongoing process of becoming holy, more like Jesus.
How is remaining free from the slavery of sin possible?
The Holy Spirit lives inside us. He is active and stands ready to give us wisdom, discernment, bravery, and anything else needed to win the battle against sin.
We can ask the Holy Spirit to make us spiritually alert to the insidious ways sin creeps into our hearts and minds.
Repent quickly. Refuse sin to linger and make itself at home in our hearts.
Stay in the Word of God. Scripture cleanses us. (Ephesians 5:26)
Wear our armor. (Ephesians 6)
These are only a handful of ways God equips us to battle sin. We are not victims of sin. We are victors over sin when we remain in Him, depending on the Lord for His strength and power.
How Can We Be Cleansed with Hyssop Today?
If you find yourself today struggling with a sin that weighs heavy on your heart and aren't sure where to begin, write out Psalm 51:1-12. Ask the Holy Spirit to apply God's cleansing power over you as you pause at the end of each verse to reflect on David's humble words of repentance. The Lord stands ready to forgive and restore. (1 John 1:9). Repent, receive, and rejoice in the joy of His salvation.
A Payer to be Cleansed with Hyssop
Heavenly Father, I need Your cleansing power. Search my heart and mind for every sin, whether it's unknown to me, in plain sight, or hiding behind a myriad of obstacles that hinder Your working fully in and through me. Scrub me from the inside out with the power of Your Holy Spirit and show me how to walk in the victory that is mine because of my Passover Lamb, Jesus Christ. Amen.
Photo Credit: Getty/Ivan Marjanovic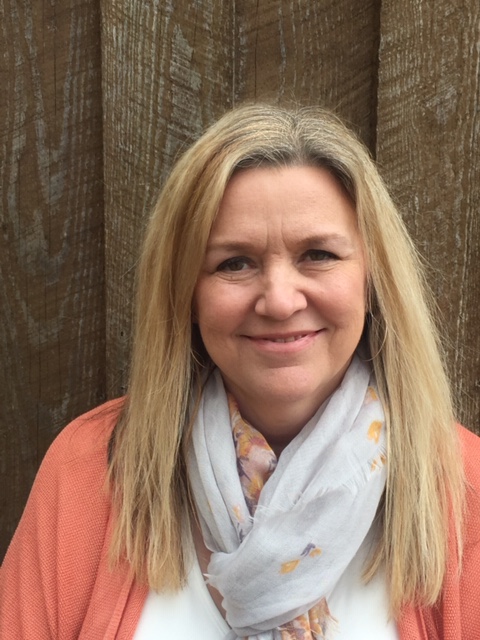 Cathy Baker is the author of Pauses for the Vacationing Soul: A Sensory-Based Devotional Guide for the Beach and Pauses for the Vacationing Soul: A Sensory-Based Devotional Guide for the Mountains. She writes from a tiny studio lovingly known as The Tiny House on the Hill in the Foothills of SC. As an author, Hope Writer, and Bible teacher for over twenty-five years, she encourages women to pause and embrace the seemingly small, mundane moments of their day for God's glory. She invites you to join her in the tiny house where you're always welcome to come in and take a seat.
---
This article is part of our Bible resource for understanding the significance and meaning of biblical phrases and ideas. Here are our most popular Bible articles to grow in your knowledge of God's Word:
Promises of God in the Bible
Is "This Too Shall Pass" in the Bible?
What Was the Ark of the Covenant?
Top 10 Bible Stories for Kids

"Iron Sharpens Iron" in Proverbs 27:17
"Fearfully and Wonderfully Made" in Psalm 139
"Be Still and Know That I am God" in Psalm 46:10
"No Weapon Formed Against Me Shall Prosper" - Isaiah 54:17
Listen to our Daily Bible Verse Podcast Now!
The views and opinions expressed in this podcast are those of the speakers and do not necessarily reflect the views or positions of Salem Web Network and Salem Media Group.