Little kids are the best at choosing friends. Like the same video games? Buds. Wore the same color shirt? Besties. Rainbow kisses, sunshine, roses, and Best Friends Forever bracelets. Admittedly, the ease of making friends can get a little harder as we get older. Relationships are an integral and crucial part of who we are and who we were created to be because we were created to be in fellowship with each other at our core. Developing solid connections is vital, so we must seek Scripture to see what the Bible says about choosing friends.
Why Is Choosing Friends Important Today?
Community has never been as crucial as it is after we come out of this global collective period of isolation. Not only do we need to be with people, but as believers, we need to be with other Christians—see Jack Ashcraft's article on what the Bible says about community to dig deeper.
It's easier than ever to make connections these days by joining groups, forums, or any online platform, including swiping right or left out of desperation for companionship. And for anyone who has felt the sting of betrayal from someone close, knows how important it is to be wise about finding the right friends.
Romans 12:18 says, "As far as it depends on you, live at peace with everyone," which doesn't mean we allow everyone into our inner circle, but is a great verse to hold in our hearts as we go deeper into what the Bible says about choosing friends.
Where Does the Bible Talk about Friends?
The Scriptures are full of passages about friendship: how to be a friend, the value of friends, and the type of person to watch out for. This article from BibleStudyTools.com also includes a downloadable PDF of verses and a prayer for friendship. Let's dig in:
"A friend loves at all times, and a brother is born for adversity" (Proverbs 17:17).

"Two are better than one, because they have a good reward for their toil. For if they fall, one will lift up his fellow. But woe to him who is alone when he falls and has not another to lift him up!" (Ecclesiastes 4:9-10).

"Perfume and incense bring joy to the heart, and the pleasantness of a friend springs from their heartfelt advice" (Proverbs 27:9)
Friendships come in many forms and at varying levels. We have best friends, close friends, acquaintances, childhood friends, peers, colleagues, mentors, and those beautiful people closer to us than our own flesh and blood.
It's important that we understand the purpose of these relationships, for we can be witnesses to those who aren't believers with us in Jesus Christ. And while this verse in 2 Corinthians is most commonly used concerning dating and marriage relationships, can a case be made that if God wants believers to be with believers, then shouldn't our closest friendships also be with people who understand and believe? "Do not be yoked together with unbelievers. For what do righteousness and wickedness have in common? Or what fellowship can light have with darkness?"
How Does the Bible Define Wise Company?
A beautifully written verse that discusses what the Bible says about choosing friends, specifically those that are wise, is found in Daniel 12:3: "And those who are wise shall shine like the brightness of the sky above; and those who turn many to righteousness, like the stars forever and ever."
While we must choose wise company, we must look at ourselves and ask, "Am I considered wise company for others?"
The Bible tells us how to become wise and how to see these characteristics in others: "Whoever walks with the wise becomes wise" (Proverbs 13:20a). We become like the company we keep, so surrounding ourselves with others who are smarter, stronger, and, yes, wiser is essential.
We ask God for wisdom and should be friends with those who also look to our Heavenly Father for wisdom. "If any of you lacks wisdom, let him ask God, who gives generously to all without reproach, and it will be given him," James 1:5.
Why Does the Bible Advise Against Spending Time with Fools?
Contrasting with choosing friends who are wise and living life with them by your side, we look at Scripture, and there is an abundance of warnings against spending time in the company of fools. Proverbs 16:28 shares characteristics to beware of when choosing friends. "A dishonest man spreads strife, and a whisperer separates close friends."
The first part of Proverbs 13:20 discusses walking with the wise, and the second part of the verse addresses fools: "…a companion of fools suffers harm."
Harm.
Being a fool, and acting silly or goofy, are not the same thing. Again, we dig into Proverbs: "A fool takes no pleasure in understanding, but only in expressing his opinion" (Proverbs 18:2).
"A fool gives full vent to his spirit, but a wise man quietly holds it back," Proverbs 29:11.
What should we do when we realize we are keeping the company of fools? The Bible says to avoid such people. Proverbs 14:7 says it clearly: "Leave the presence of a fool, for there you do not meet words of knowledge."
What Does the Bible Say About Stepping Away from Bad Influences?
Have you heard the expression, "one bad apple ruins the bunch?" When apples begin to decay, they release a gas that, in turn, triggers any apples in their vicinity also to rot.
Similarly, cultivating close relationships with people who have a "decayed" sense of morality can leech over into our own character. "Do not be deceived: 'Bad company ruins good morals,'" 1 Corinthians 15:33.
Too often, we may justify our behavior or delude ourselves that our "good example" will be enough to turn someone from their negative ways. Proverbs 12:26 warns against this, "One who is righteous is a guide to his neighbor, but the way of the wicked leads them astray." That said, the Bible says that we should let our lights shine so that others may see that and glorify God (see Matthew 5:16).
The main point is how close we bring people into our inner circle. We should follow Jesus's example. He had many followers, twelve disciples, and the Scriptures show three closest friends in Peter, James, and John.
Additionally, we need to remove those who will hurt us with their pessimism, immorality, or any other type of destructive behavior. For more on this, check out Debbie McDaniel's Crosswalk Plus article; she shares how to protect ourselves from 10 types of toxic people.
Our friendship bonds can strengthen to incredible levels when each party is seeking His face, choosing wisdom, and avoiding the actions of fools.
Ultimately, when it comes to what the Bible says about choosing friends, there is a verse that rises above. Proverbs 18:24 says, "A man of many companions may come to ruin, but there is a friend who sticks closer than a brother." The love of Jesus goes far beyond BFF pinky promises of our playground days. It's a relationship for eternity.
Photo Credit: GettyImages/Prostock-Studio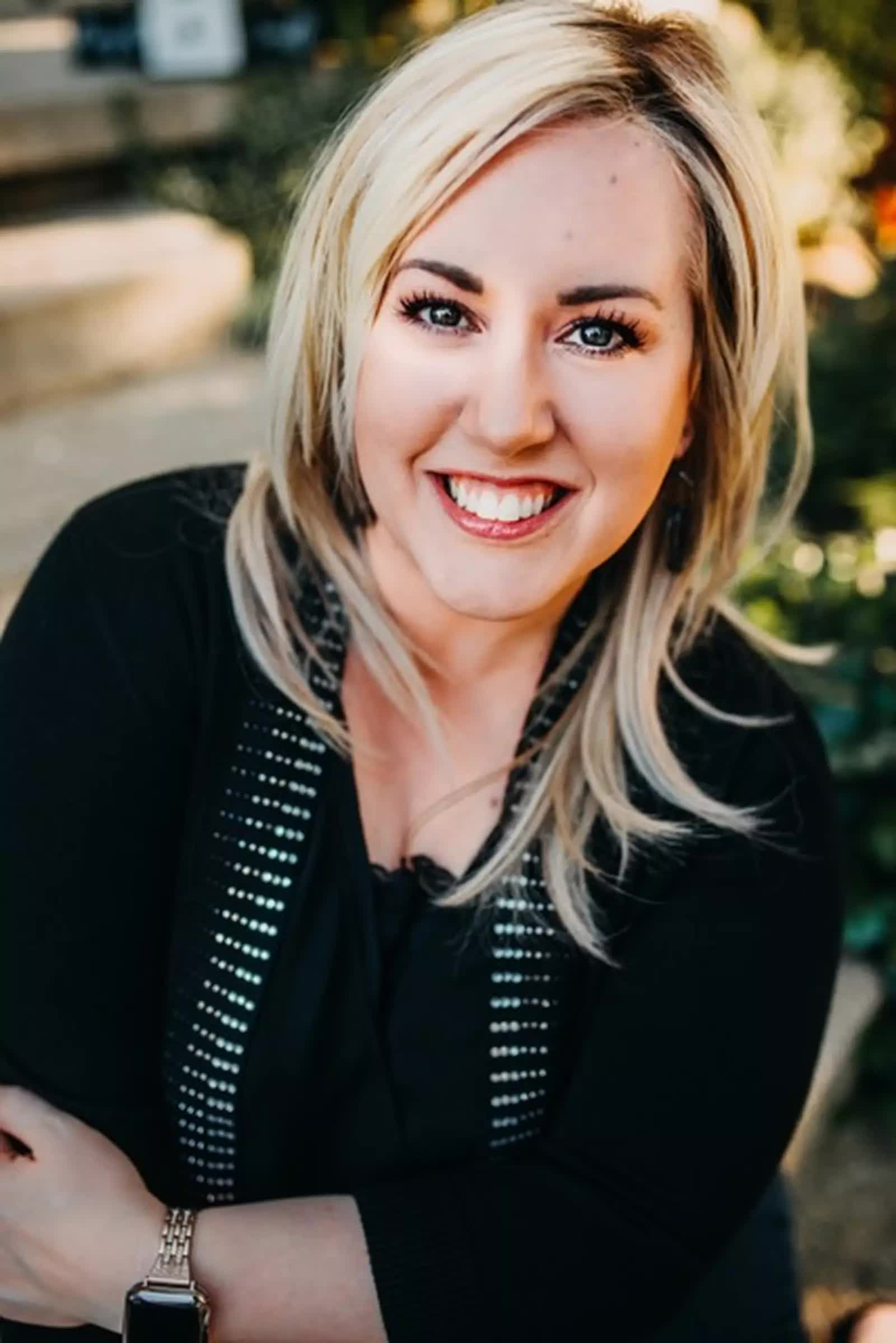 Bethany Jett is a multi-award-winner for her books and marketing campaigns and is a sought-after speaker for women and teens. An entrepreneur at heart, Bethany co-owns two companies within the publishing industry.
She is a military wife to her college sweetheart and a work-from-home momma-of-boys who loves planners, suspense novels, and all things girly.
Connect with Bethany on your favorite platform by checking out her site: BethanyJett.com
---
This article is part of our Bible resource for understanding the significance and meaning of biblical phrases and ideas. Here are our most popular Bible articles to grow in your knowledge of God's Word:
Promises of God in the Bible
Is "This Too Shall Pass" in the Bible?
What Was the Ark of the Covenant?
Top 10 Bible Stories for Kids

"Iron Sharpens Iron" in Proverbs 27:17
"Fearfully and Wonderfully Made" in Psalm 139
"Be Still and Know That I am God" in Psalm 46:10
"No Weapon Formed Against Me Shall Prosper" - Isaiah 54:17
Listen to our Daily Bible Verse Podcast Now!
The views and opinions expressed in this podcast are those of the speakers and do not necessarily reflect the views or positions of Salem Web Network and Salem Media Group.