Meekness is the ability to demonstrate self-restraint through longsuffering, gentleness, and humility. It includes a willful choice to be submissive to another's authority. Note that being submissive is not synonymous with being subservient or inferior. Rather, it reflects respect for the other person's position.
Meekness is also not synonymous with temperance or self-control, though it does require self-control to restrain or hold back exercising power or will over another person.
Meekness Demonstrated by Christ
The greatest example of meekness is in the life of Jesus. First, we must recognize that the Trinity — God the Father, Jesus the Son, and the Holy Spirit — is not three separate gods but is the one true God with three separate but equal roles.
Each member of the Trinity is fully God, yet each member has a distinct role or order to perform.
There are numerous passages of Scripture that describe Jesus as God (John 1:1; John 10:30; while still being submissive to His Father's will (Mark 14:36; John 6:38) regarding His suffering and death on the cross (Matthew 26:39; Luke 22:42).
The Bible clearly teaches that God the Father has the role of being "Father," and Jesus, equal and fully God, has the role of the Son and is obedient to the Father's will (John 14:31). Jesus, as God and as man, obeyed the Father, willfully submitting to the Father's authority and will.
Meekness Taught by Christ
In Jesus' Sermon on the Mount in Matthew 5, Jesus tells us, "Blessed are the meek, for they shall inherit the earth" (Matthew 5:5; Psalm 37:11).
This comes immediately following the statements, "Blessed are the poor (bankrupt, desolate) in spirit, for theirs is the Kingdom of Heaven" (Matthew 5:3) and "Blessed are they that mourn, for they shall be comforted" (Matthew 5:4).
This is a progression of God bringing people to Him. Those who are poor in spirit are destitute and broken in spirit, recognizing they cannot approach God because of their sin nature, and they fall short (Romans 3:10, 23).
It is this initial recognition that causes repentance and trust in Christ, resulting in receiving the Kingdom of Heaven.
Once a person realizes how destitute and dead his or her spirit really is as it relates to God, that person mourns sin through a contrite, repentant heart (Psalm 51:17) and places his or her faith and confidence in God to renew and restore that heart (Isaiah 57:15; Psalm 51:10).
Jesus says that a person will be comforted with His rest as He forgives and declares the person free from God's wrath and condemnation (Romans 8:1).
A person who is meek, willfully choosing to submit to God's authority and Jesus' Lordship, is a person who is moldable, pliable, and teachable (Proverbs 10:8; Proverbs 3:5; Isaiah 64:8).
That person recognizes God as the potter, the one who can and will shape and mold the person into the image of Jesus Himself (Romans 8:29; 2 Corinthians 3:18), making him or her into the image of the Creator (Colossians 3:10).
Meekness Commanded to Believers
A person who is meek controls his or her own will and desires to please and submit to God's will and good pleasure (Philippians 2:13).
Submitting to God brings His blessing (1 Peter 5:6) as He takes us in our meek, submissive, humble hearts toward Him and rewards us by exalting us (to elevate, to raise status, to glorify).
God promises that we will reign in His kingdom during Jesus' millennial reign (2 Timothy 2:12) and that through the working of the Holy Spirit in our lives (Galatians 5:22-23), He is preparing us for eternity in which we receive glorified bodies in the image of Jesus (Philippians 3:21; 1 Corinthians 15:44).
The writer of Hebrews reminds us that as we submitted obediently to the will and discipline of our earthly fathers, we should be subject to our heavenly Father (Hebrews 12:9).
As humans, we do not make good decisions apart from God. James reminds us to submit to Him (James 4:7). Doing so allows us to resist the devil and his temptations to sin and will cause him to flee.
Being in submission to God demonstrates spiritual growth in our lives (Philippians 2:5-7) as we take on the attitude and characteristics of Jesus.
Meekness in the Believer's Relationships
God does not want His children to submit to Him and ignore our relationships with others. Demonstrating gentleness with other believers demonstrates the heart attitude of being humble, seeking to benefit others (goodness) through longsuffering (patient without complaining).
This maintains a spirit of peace — both within us as God is in control of our spirit and living peaceably with all men (Romans 12:18).
In our relationships with others, Paul writes to the Ephesians and reminds us that we should be subject to one another (Ephesians 5:21) in the fear or reverence of Christ as we allow the fruit of the Spirit to grow in us and mold us into His image.
As Paul instructs the Ephesians on family relationships between husband and wife and their children, he confirms God's order of roles in the family, similar to Jesus submitting to God the Father.
As Christ is the head of the Church, the husband is to be head of the home to provide order and accountability (Ephesians 5:24). As mentioned above, this is not an issue of being inferior or subservient.
God is no respecter of persons, and a wife is to be an equal as a person but is to submit to the authority of the husband as the husband submits to the authority of Christ. The woman is not to be stepped on; the husband is not to be overbearing.
The balance in the submission is that everyone has a submissive role based on God's order. In that, everyone is then responsible and accountable for fulfilling the roles in which they have been placed.
This is not a matter of who is in charge but who is accountable for obeying and submitting to God's will (Ephesians 5:22-23).
And, as each believer is to be subject to each other (Ephesians 5:21), we again see that this is not an inequality or inferior position but designed to minister to others to their benefit.
We are to serve (minister to) each other, showing preference for one another (1 Corinthians 13:4-8), and honor one another in brotherly love (Romans 12:10).
God, the Father, is the head of the Body and is to be honored in that role as Jesus submitted to His will and as we are to submit to His will.
Jesus has been given the position as head of the Church — as the Bridegroom over the Bride (Colossians 1:18; Isaiah 61:10; Revelation 19:7).
God the Spirit has the role of turning us into the image of Christ, teaching us, convicting us, and reproving us (John 14:26; Luke 12:12; John 16:13).
Believers are to submit to the authority of God. As the Spirit is our helper, our teacher, and our transformer into Jesus' image, believers are also to not grieve (Ephesians 4:30) nor quench (1 Thessalonians 5:19) the Spirit but rather submit to His direction.
Believers are to submit to and prefer one another to the other's benefit. Husbands are to submit to Christ as Head of the Body. Wives are to submit to their husbands as they submit to Christ. Children are to submit to their parents and honor them (Ephesians 6:1-2).
In addition to submitting to God and to other believers, God also wants us to submit to those He has placed as leaders over us (Romans 13:1; Hebrews 13:17) as the heart of the king is in the hand of the Lord (Proverbs 21:1).
What Does This Mean?
Meekness, as a characteristic of the fruit of the Spirit, grows in believers to be humble, preferring others over self, teachable and submissive to the authority and discipline of the Triune God, and demonstrating self-restraint over preferring God's will and good pleasure over our wants, desires, and pleasures.
We can have victory by allowing the Holy Spirit to be in control of our lives (Ephesians 5:18) while submitting to Him to grow the fruit of the Spirit.
For further reading:
How Is Gentleness a Fruit of the Spirit?
How Is Goodness a Fruit of the Spirit?
How Is Faithfulness a Fruit of the Spirit?
Photo Credit: ©Unsplash/amyshamblen
---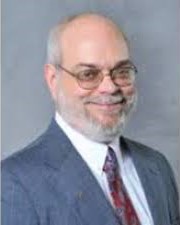 Randy DeVaul serves as a community/crisis response chaplain with a national Christian response team and as a deacon, missions coordinator, and small groups leader in his home church in Central Florida. Published regularly since February 2000, Randy is a regular contributor to international, regional, and local trade, lifestyle, and news publications and author of three workplace safety books. You can follow him here and here.
LISTEN: Three Common Obstacles to Understanding the Bible
The views and opinions expressed in this podcast are those of the speakers and do not necessarily reflect the views or positions of Salem Web Network and Salem Media Group.
WATCH: 5 Verses on Strength for When You Feel Weak
Video stock video and music probided by SoundStripe