Faith, the seventh of nine characteristics in the fruit of the Spirit (Galatians 5:22), is better translated as "faithfulness" — the act of being faithful. Having faith requires demonstrating it. God is faithful to His children, and He calls us to act out our faith by being faithful to Him.
The Faithfulness of God
First, God is faithful to keep His word (Numbers 23:19). Because He keeps all of His promises, He is also faithful in His loving kindness, showing His mercy to those who love and obey Him (Deuteronomy 7:9).
No matter what character trait of God is defined or demonstrated, His perfect act of being faithful ensures that all of His actions are constant, consistent, and unchanging (Hebrews 13:8; 6:18).
God cannot lie, so He can be trusted, always, because His character does not change. God's unconditional love for us is constant and will not change (1 John 4:16; Jeremiah 31:3).
God's Word and promises are true and must come to pass because when God speaks, His Word endures forever (1 Peter 1:25; Psalm 119:89). God has called us for a purpose, and He is faithful to see us through to the end (1 Thessalonians 5:24).
When saved, believers have the Holy Spirit living within them, but that doesn't make them sinless. It is a struggle against the spirit of the flesh and the Spirit living within.
But God, in His continued faithfulness, no longer considers a believer to be condemned in his or her sin (Romans 8:1) but is gracious and faithful to forgive us of our sins if we confess and ask for forgiveness (1 John 1:9).
God does not change, and as His character is perfect, He cannot change, or He would no longer be perfect (Malachi 3:6; Numbers 23:19; Hebrews 6:17; Psalm 18:30).
The Believer's Faithfulness
Webster's Dictionary defines faithful as "constant; loyal; marked by or showing a strong sense of duty or responsibility; reliable." As God demonstrates these traits to us, we are to demonstrate faithfulness as people of faith.
This is possible through the working of the Holy Spirit in our lives as we grow the fruit of the Spirit to become more in the image of Jesus.
The Bible says that faith is the "substance of things hoped for, the evidence of things not seen" (Hebrews 11:1).
The faith we place in Jesus is based on things hoped for — the confidence and assurance that God is faithful, and He will do to and with us what He said He will do (Philippians 2:13).
The Apostle John tells us that because God promises to listen to and answer our prayers, we have the hope (confidence) to know He hears us (1 John 5:14-15). We can trust God to be faithful (1 Corinthians 1:9).
Though we cannot see God visibly, we have the evidence of things not seen — evidence of knowing God answers prayer (Matthew 7:8; John 14:13).
He sustains us in trials (Psalm 91:15; 1 Peter 1:6-9; 2 Corinthians 12:9) and gives us His peace that passes all understanding when we are experiencing suffering (Isaiah 26:3; John 16:33; Psalm 4:8; Philippians 4:7).
Even when a believer demonstrates little or no faith because of a lost focus on God, He is still faithful to us (Romans 3:3; 2 Timothy 2:13).
Jesus, over and over again, kept demonstrating to His disciples who He was and is, yet they were often scolded by Jesus with the words, "O ye of little faith" (Matthew 6:30; 8:26; 14:31; 17:20; 21:21).
The Gospel of Matthew portrays Jesus as the King of the Jews and the King of kings with all authority and power (Matthew 28:18) given Him.
Matthew recounts Jesus' life through the lens of showing His disciples and the world that He has all authority because of who He is. If they simply believe in Him, they must exercise that faith — the hope or confidence in knowing who Jesus is and that He is true and faithful.
As Jesus passes His authority to believers to make disciples (Matthew 28:19) and be His witnesses (Acts 1:8) and to do even greater works than He did while on earth (John 14:12), He calls us to be faithful (2 Corinthians 4:2). Again, in Matthew, Jesus welcomes His children home for being faithful (Matthew 25:21).
Jesus tells the parable of the faithful steward (Matthew 24:42-51; Mark 13:34-37; Luke 12:35-48).
A steward is someone who is entrusted with another's belongings or life. Is it no wonder, then, that a steward should be someone to be found faithful to his or her calling (1 Corinthians 4:2)?
God called us to be stewards or husbandmen over the earth (Genesis 2:15). It was intended for Adam to "tend to" the earth — to care for it, to have dominion over it, and to do so faithfully.
God does not blindly assign work without direction or without there being a benefit to the person called. A good steward is to be trustworthy (1 Corinthians 4:2; 2 Kings 12:15) and to remain faithful, regardless of the size or type of task given (Luke 16:10).
A faithful steward knows that he or she is working for the glory of God and is to work whole-heartedly (to the soul) to please God, not people (Colossians 3:23; Psalm 24:1).
To be faithful, a person must be trustworthy — to do what was promised. The person must demonstrate a level of commitment to honor that promise and to follow through in fulfilling that promise to the best of his or her ability, as working to please God.
This also requires being reliable, someone that others can look up to and seek to emulate as a role model.
A faithful person can be described as constant, steadfast, enduring hardships, and overcoming obstacles to accomplish the work.
The person portrays consistency and is honored by others for keeping commitments. A faithful person can be counted on to do the right things and to teach others to be faithful (1 Corinthians 4:17; 2 Timothy 2:2).
All of these traits and characteristics are Christ-like. It is not just a matter of being a good person, as goodness can only come from God.
As we reveal the other characteristics of the fruit of the Spirit, we can better understand the role of being faithful. It doesn't end, however, with just doing what you say. It involves more than that.
What Does This Mean?
As believers, we are to be faithful to God. Jesus reveals that in the End Times, believers are to endure, persevere, and hold on to their faith to the very end (Revelation 2:10; 3:11), standing firm in the faith (Philippians 4:1).
Those who overcome and maintain the faith will return to earth with Christ (Revelation 17:14) and reign with Him (2 Timothy 2:12; 1 Corinthians 6:2; Revelation 5:10).
As those in the household of faith (Galatians 6:10), we are to faithfully serve each other (Ephesians 4:12) and be ministers to others (2 Corinthians 5:18).
These actions allow us to demonstrate God's agape love (Romans 12:10), with joy in serving and rejoicing in Christ (Philippians 4:4; Romans 12:15).
Showing His peace to others during trials and conflicts so we may live peaceably with all (Romans 12:18), forbearing in longsuffering others' offenses (Colossians 3:12), and be gentle, kind, and good for the benefit of others (Ephesians 4:2).
Faithfulness, as it brings about blessings (Psalm 1:2-3,6), also brings expectation. Those who are faithful maintain that hope or confidence in God's faithfulness to us.
This allows believers to be thankful, grateful to God, and that causes singing (Psalm 30:4), being thankful (1 Thessalonians 5:18), and fixing our thoughts on Jesus (Hebrews 3:1-2).
We will be abundantly blessed (Proverbs 28:20; James 1:12; Psalm 37:28-29), protected (Proverbs 2:7-8), and fully equipped to do His will (Hebrews 13:21).
There is no shortage of blessings and benefits that God provides His faithful children as He makes us more into the image of Jesus. Faithfulness comes with being obedient to God's Word, and eternal blessings follow.
The fruit of the Spirit knits our spirits with the Holy Spirit, so we are grafted into the Vine (John 15:4-5), to become more like Christ and His characteristics.
These traits cannot be separated or grown apart from each other. They intertwine in our spirit so we can be Jesus to the world around us and to those who are in the household of faith.
For further reading:
How Is Longsuffering a Fruit of the Spirit?
How Is Gentleness a Fruit of the Spirit?
How Is Goodness a Fruit of the Spirit?
Photo Credit: ©iStock/Getty Images Plus/Julia_Sudnitskaya
---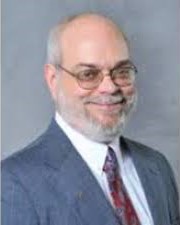 Randy DeVaul serves as a community/crisis response chaplain with a national Christian response team and as a deacon, missions coordinator, and small groups leader in his home church in Central Florida. Published regularly since February 2000, Randy is a regular contributor to international, regional, and local trade, lifestyle, and news publications and author of three workplace safety books. You can follow him here and here.