During the building process of my tiny studio, I took the opportunity to write a foundational verse on the subfloor before the planks were installed. Several scripture verses came to mind, but I decided on Proverbs 16:3: "Commit to the LORD whatever you do, and he will establish your plans."
I know what it's like to work in my strength, spinning wheels that lead nowhere. Now, in Christ, I want the Lord to establish His plans through me and give me insight, wisdom, and discernment, all for His ultimate glory.
On days when I struggle to find the right words and feel like I'm still spinning my wheels, I remember the commitment written below my feet. Then I pray, sit up a little straighter and keep working, knowing that He is at work whether I feel it or not, and that makes all the difference.
Which Bible Verse Says 'Commit Your Ways to the Lord'?
Psalm 37:5 says, "Commit your ways to the LORD; trust in him and he will do it."
In the previous verses, David tells us not to fume over or be envious of evildoers. Instead, we're to put our trust in God, do good, and delight ourselves in the LORD. Derek Kidner defines this delight as a "deliberate redirection of one's emotions [such as] Paul and Silas in prison, singing as well as praying."
It's one thing to pray when unfairly imprisoned—but to sing? Paul and Silas chose to praise God instead of sulk, grumble, or drown in their misery (Acts 16:16-40). By committing their ways to Him, as well as the outcome that followed, a jailer and his entire family came to know Jesus. We can't minimize the impact of finding our delight in Him.
One way to delight in the Lord is to commit our ways to Him.
What 'Ways' Is David Referring to in Psalm 37?
The ways mentioned in Psalm 37 pertain to all of life, which could include our:
1. Plans, both short-term and long-term. In our hearts, we make plans, but the LORD directs the details under His sovereign care (Proverbs 16:9). Fully trusting in His details indicates a heart committed to His ways.
2. Hopes and dreams. Committing our ways to the LORD is to lay down the expectations we have for ourselves, as well as those we love. A teen may decide against college, something you've dreamed for her since she was a baby. To commit your ways to Him is to lay down your expectations for her, ask for discernment for all involved, and trust in God's best.
3. Prayers. For example, when our youngest son was 16, he left for a month-long mission trip to India. I could barely see the pavement for the tears as we made our way back to the car after dropping him off at the airport. As we reached our car, I "heard" the Lord say, why are you crying? I'm answering your prayers. (For years, I'd prayed for my little boys to love Christ with their whole hearts and to serve Him faithfully, but I didn't expect a month-long trip across the world at sixteen.) Immediately, I dried my tears, re-committed my desires for the boys to Him, and found rest.
4. Attitudes. Like Paul and Silas, we can choose to act instead of reacting. Continual prayer for a pure heart, which leads to pure thoughts and speech, is one way to commit our attitudes to Him.
5. Habits. If we're engaging in a bad habit, we can commit our cravings to the Lord, asking for His strength as we stand on the promise in Philippians 4:16: "I can do all things through Christ who strengthens me." A daily laying down our habit and committing it to Him will bring victory.
6. Work. When we commit our work, regardless of the vocation, to the Lord, He will bring to pass what's best for us.
Recommended
7. Validation. The desire to find acceptance and approval from others is prevalent today, but Psalm 37:6, in The Message translation reads, "He'll validate your life in the clear light of day and stamp you with approval at high noon." Finding validation in the Lord alone sets us free from the bondage of finding it anywhere else.
8. Marriage. To commit our marriage to the LORD is to say we will, with God's help, wisely navigate our commitment to one another. It is to choose holiness over happiness, especially during the hard times when the enemy whispers surely God wants you to be happy, tempting you to find greener grass. Don't fall for his scheme. It's a lie. God's desire is for holy individuals to join to create a holy marriage, offering a deep abiding joy that happiness can't rival.
9. Dating. Committing our desire for a mate to the Lord is a beautiful exchange. When our desires and delight are found in Christ, He fulfills us in the wait. And when we commit our desire for a particular person to His care, we bless not only ourselves and future marriage but also future children and generations to come.
10. School. We can commit our desire to learn and improve the world to God by praying for wisdom, studying diligently, and making the necessary sacrifices.
11. Opportunities. We know not every opportunity is a good one. When we commit them to the LORD, we pause to pray, seek God's counsel, and listen well before giving an immediate "yes."
12. Friendships. The adage that a man is known by the company he keeps still rings true today. Our willingness to release people who are not a good influence, even when it's difficult, is one way we can commit our ways to the Lord.
13. Finances. Committing our finances to the Lord may include tithing, asking God for wisdom and discernment in spending habits, or choosing not to spend money on something that directly opposes our beliefs.
How Can We Commit Our Ways to the Lord?
To commit our ways to the Lord is to walk through our days with holy intention. Becoming a mature believer doesn't just happen. It requires knowing God's Word for ourselves, trusting what it says, and being empowered by the Holy Spirit to live it out.
How Can We Commit Our Ways to the Lord Today?
Building on the above, some of the ways we can commit our ways to the Lord today include:
1. Finding a Bible reading plan that works for you. Release the guilt of how everyone else thinks you should do it. I try to read a psalm daily, the proverb that corresponds with the date, and a chapter from a book in the Bible.
2. Journal. It's beneficial to write out our commitments to the Lord. Moving what's in our hearts to paper helps to solidify them. Writing out those thoughts and my gratitude for fresh mercy (Lamentations 3:22-23) helps re-set my intentions and commitment to the Lord.
3. Avoid becoming overly committed. An over-committed life muddies the waters of intention. Choose how you spend your time wisely.
4. Recognize that committing our ways to the Lord is an ongoing process.
Prayer to Commit Your Way to the Lord
Lord, may You find my heart fully committed to You. Help me to live by Your Word, obey Your commands, and find my delight in You. Amen.
Photo Credit: ©Getty Images/Tinnakorn Jorruang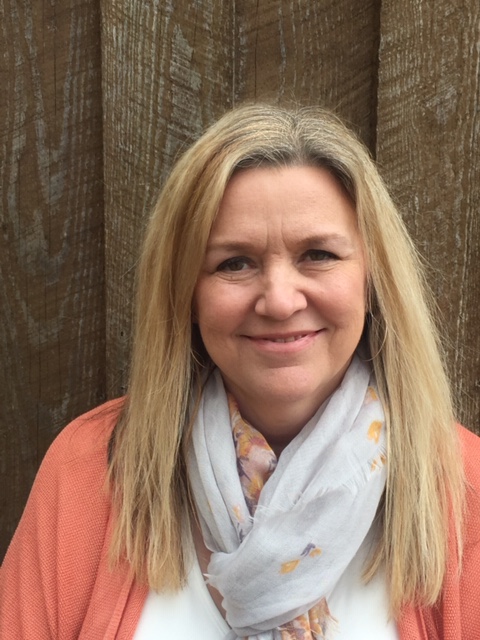 Cathy Baker is the author of Pauses for the Vacationing Soul: A Sensory-Based Devotional Guide for the Beach and Pauses for the Vacationing Soul: A Sensory-Based Devotional Guide for the Mountains. She writes from a tiny studio lovingly known as The Tiny House on the Hill in the Foothills of SC. As an author, Hope Writer, and Bible teacher for over twenty-five years, she encourages women to pause and embrace the seemingly small, mundane moments of their day for God's glory. She invites you to join her in the tiny house where you're always welcome to come in and take a seat.
---
This article is part of our larger resource library of popular Bible verse phrases and quotes. We want to provide easy to read articles that answer your questions about the meaning, origin, and history of specific verses within Scripture's context. It is our hope that these will help you better understand the meaning and purpose of God's Word in relation to your life today.
No Rest for the Wicked
Fight the Good Fight
Wait on the Lord
With Contrite Heart and Spirit
Faith Can Move Mountains
Listen to our Daily Bible Verse Podcast Now!
The views and opinions expressed in this podcast are those of the speakers and do not necessarily reflect the views or positions of Salem Web Network and Salem Media Group.