These days, people are scrambling to get the desires of their hearts. Good health, a job, and social life have been stripped away from many peoples' lives during a global pandemic that rages on. Is the Biblical statement that God will give you the desires of your heart, therefore, still a promise? Can we claim this scripture? The "prosperity gospel" of Christian evangelists, such as Oral Roberts and Pat Robinson in the past and Benny Hinn and Paula White today, base their sermons on Bible passages that say a relationship with God guarantees material wealth and good health.
Prominent Baptist minister John Piper wrote a 2014 article outlining the characteristics of churches preaching the prosperity gospel. Piper observes that in these churches, Scripture references to suffering and self-denial as part of the Christian experience, according to Christ's example and words, are not mentioned or emphasized. Further, Scripture references in prosperity gospel gatherings are not studied carefully. Its preachers do not examine nuances and tensions in the Christian walk. Another trait of prosperity gospel preachers is their extravagant lifestyles, often promoting themselves and marginalizing God's presence. The "good life" is celebrated in church services and the private lives of prosperity gospel proponents.
Those who live by the tenets of the prosperity gospel, usually members of evangelical churches, believe material wealth and good health come with the "package" of salvation. They believe Christ's dying for our sins includes his removal of sickness and poverty. That is, we give our lives to Christ, who makes our lives problem-free. Indeed, prosperity gospel preachers claim material poverty is a sin that can be forgiven and relieved by God.
There is another way to interpret Bible verses proclaiming the goodness of the Christian life. We can get our hearts' desires if we are open to God's Word in its full breadth. There is a delight in the Christian walk, which is not related to our physical and material circumstances.
Which Psalms Say, 'God Will Give You Desires of Your Heart'?
Psalms 37 and Psalm 20 reference God's giving us the desires of our hearts, blessing us with the best possible life.
Psalms 37 was written by the prophet David when he was an old man. David reflected on his life and wrote this psalm as a lesson for his followers. Crosswalk contributor Sarah Frazer comments, "I can imagine David sitting on a couch, an old man," as he writes this psalm to advise his children after living a full life.
Remember that David's exciting and full life began when he was a shepherd boy who defeated a giant in a slingshot battle. He later won the throne of Israel and became Israel's third and most important king, establishing Jerusalem as the center of God's holy nation of Israel.
The Jewish people, and David as their leader, encountered criticism and fought hostile, rival armies in battles. As a gifted prophet, musician, and poet, David writes verses of peaceful reflection, contrasted with verses describing fears and revenge against his detractors and tribal enemies. David has wide mood swings and an artistic temperament. However, his close relationship with God always eases the fear of shame, destruction, and death he writes about in the Psalms.
In a hope-filled vein, Psalm 37:6 pairs the words "righteousness" and "justice." He will make your righteousness shine like the dawn, the justice of your cause like the noonday sun. This verse affirms that the good will get a fair shake. Evil people will be cut off, as phrased in verses 8, 22, 28b, and 38. Good people will inherit the land (verse 22), their children will be blessed (verse 26b), and they will enjoy a future for the man of peace (verse 37).
If this is true, then why do bad things happen to good people? Rabbi Harold Kushner addressed this question in his famous 1981 book. Countless people have stared this same question in the face in times of trouble. The same free-floating anxiety of David exists in the hearts and minds of many people today. The optimistic view of the world in Psalm 37:25 often contrasts sharply with reality.
Psalm 20 also contains the phrase the desire of your heart in its fourth verse. This Psalm is a wishful prayer for a king's battle victory, possibly given to soldiers about to go to war. Worries of soldiers are quelled in the opening verse: May the Lord answer you when you are in distress, may the name of the God of Jacob protect you. When the Psalmist writes in the fourth verse, May he give you the desire of your heart, and make all your plans succeed, he is referring specifically to victory in a battle. In verse 5, David states, We will shout for joy when you are victorious and will lift up our banners in the name of our God. It is critical to understand verse four in this context of God's giving assurance to Israel before an inter-tribal battle.
The phrases in Psalm 20 that begin with May the Lord (verses 1-5) are blessings on Israel's army. The word "may" is used in Irish blessings: "May the road rise up to greet you," and "May you be in heaven half an hour before the devil knows you're dead." These are all blessings and wishes for the future. As part of God's anointed (verse 6), the whole army is receiving this blessing for battle victory. Psalm 20 does not literally promise results or address an individual soldier's wishes.
We may go to battle in life when we fight a disease or cope with a difficult relationship. Readers today can interpret Psalm 20 as a metaphor for fighting the battles of life with God on their side. This Psalm can also be a prayer for the actual wars in our world today, between nations and ideas.
In Psalm 20 and Psalm 37, David understands that if he recognizes God in all His glory and seeks Him while He may be found (Isaiah 55:6), spiritual power will allow him to rise above the enemy's schemes. The same may be true for believers today.
How Do We 'Delight in the Lord'?
Take delight in the Lord, and he will give you the desires of your heart (Psalm 37:4).
In this verse, David gives readers the ultimate weapon against hopelessness: the ability to delight ourselves in the Lord.
In a simple, spiritual interpretation of Psalm 37, delight is found in worshipping and having a relationship with God, holding His hand in our walk through life (verse 24). The desire to be intimate with God can be the biggest delight of our lives. Jesus told his disciples to seek ye first his kingdom and his righteousness, and all these things will be given unto you (Matthew 6:33). It's living the fullness of life.
Crosswalk contributor Brittany Rust writes, "Before you run off and start praying for all the things you want, the premise of this verse (Psalm 37:4) is that 'if you delight in the Lord,' he will give you the desires of your heart. The idea is that if you connect yourself to God and commune with Him, His desires become your desires. And so the things you pray for and long for are on His heart as well."
Brittany Rust also interprets Proverbs 8:35 in her article—For whoever finds me finds life and receives favor from the Lord—to mean that life is found in God and God alone, not in your hobbies, job, or even your family. This is God's promise, found in the prophetic wisdom of Solomon's Proverbs. If you commit your life to Him, you'll find life and "favor."
All the wonderful things in your life—spiritual and material—are blessings and gifts from God.
What Are the 'Desires of Our Heart'?
Our desire as Christians may be to take the pilgrim walk as best we can, with God holding our hand (Psalm 37:23-24). In this journey with God, we may survive a difficult time and later celebrate with joy. We may also look back on a difficult time with wisdom.
Our burdens and cares matter to God and the church, but Jesus never promised a problem-free life. He prescribed how to live a worry-free, carefree, and beautiful life, like sparrows and lilies of the field (Matthew 6:25-34). I don't advocate living with blinders on, shielded from the true despair in the world today. Life is full of struggles and pain, yet we know that God is bigger than every problem humans face.
When Will God Give 'Desires of Your Heart'?
Psalm 37:7 tells Bible readers to Be still before the Lord and wait patiently for him. Psalm 37:9b says those who hope in the Lord will inherit the land. A little while, and the wicked will be no more. These verses in Psalm 37 accompany the blessing of Psalm 37:4, Delight yourself in the Lord and He will give you the desires of your heart. Verses 7-9 encourage the listener or reader to hold the course because good times are coming. The future may bring unexpected joys. And there is no mention of when exactly these days of just reward will arrive. It's a sacred mystery, fulfilled in God's timing.
We can be active in our waiting. James 4:8 promises, Draw near to God and He will draw near to you. We draw closer to God in struggles. He tightens the hands and arms that hold us and sees us through, whatever the result.
Daily seeking a relationship is profoundly important to nurture your soul. Speaking Saint Richard of Chichester's prayer every morning—which refers to Jesus as a "friend, redeemer, and brother"—can change your life. Our invitation to seek Him, and get to know Him, is a Christian's most valuable privilege. It's also the secret to our delight in the Lord, how we can find the desires of our hearts in every situation.
"Thanks be to Thee, my Lord Jesus, for all the benefits which thou has given me, for all the pains and insults which thou hast borne for me. O most merciful friend, redeemer, and brother. May I see Thee more clearly, love Thee more dearly and follow Thee more nearly." — Saint Richard of Chichester (1198-1253)
Photo Credit: ©GettyImages/Moussa81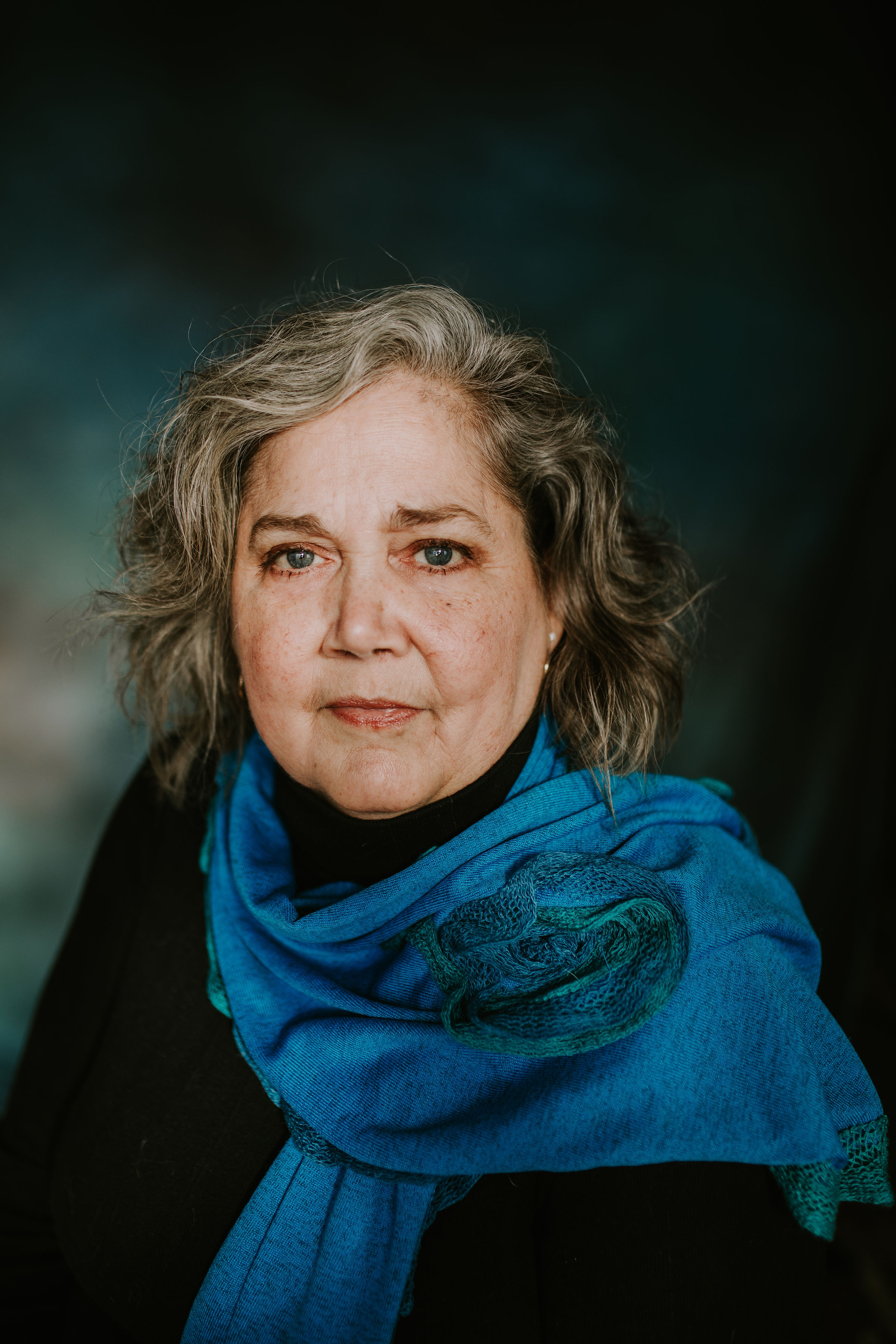 Betty Dunn hopes her writing leads you to holding hands with God. A former high school English teacher, editor, and nonprofit agency writer, she now works on writing projects from her home in West Michigan, where she enjoys woods, water, pets and family. Check out her blog at Betty by Elizabeth Dunning and her website, www.elizabethdunning-wix.com.
---
This article is part of our larger resource library of popular Bible verse phrases and quotes. We want to provide easy to read articles that answer your questions about the meaning, origin, and history of specific verses within Scripture's context. It is our hope that these will help you better understand the meaning and purpose of God's Word in relation to your life today.
No Rest for the Wicked
Fight the Good Fight
Wait on the Lord
With Contrite Heart and Spirit
Faith Can Move Mountains
Listen to our Daily Bible Verse Podcast Now!
The views and opinions expressed in this podcast are those of the speakers and do not necessarily reflect the views or positions of Salem Web Network and Salem Media Group.