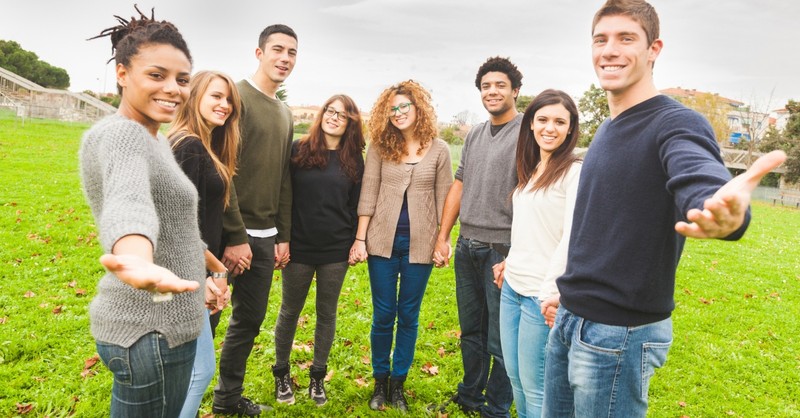 Jesus gave what is known today as the Great Commission, which is to "go therefore and make disciples of all the nations, baptizing them in the name of the Father and of the Son and of the Holy Spirit, teaching them to observe all things that I have commanded you" - (Matthew 28:19-20).
But here is what is often left out of the Great Commission: "Make disciples of all nations." Listen, every Christian is called to go into the world and make disciples. But I didn't say that everyone is called to be a preacher. Not everyone is called to be a Paul or a Peter. You might be a behind-the-scenes person. You might be someone whom few people know about, but you are where you are, and you want to do what you do for God's glory. So we are all called to go and make disciples.
Here is the problem: There are a lot of Christians today that have never done this. They have never even thought about this, much less made an effort to do it. In fact, I actually think there can come a point in your Christian life where you don't need to go hear more Bible studies (now, don't take that out of context). What I mean is, there can come a point when you are sitting down and having a meal, and it is time to push away from the table, digest your food, and let it be turned into energy to do something productive.
I love Bible studies. I love teaching the Bible, and I want to help others understand the Bible. But if all you do is listen to Bible studies and never do anything with what you're learning, then you will be in danger of stagnating.
The big question is, do we really believe what the Bible says? Because if we do, then it means that someone who doesn't know Jesus Christ when he or she dies will go to hell. Do we really believe this? If we do, then how can be so cavalier about evangelism? How can we be so uncaring if we really believe what we say we believe?
If we are disciples, then we need to go and make disciples of others. And if we are not making disciples of others, the question arises as to whether we are really the disciples God wants us to be. The prescription for spiritual dryness is to go out and try to win people to Christ and help them grow spiritually—that is fulfilling the Great Commission.
---
Taken from "Go... and Make Disciples!" by Harvest Ministries (used by permission).
Photo credit: ©GettyImages/william87