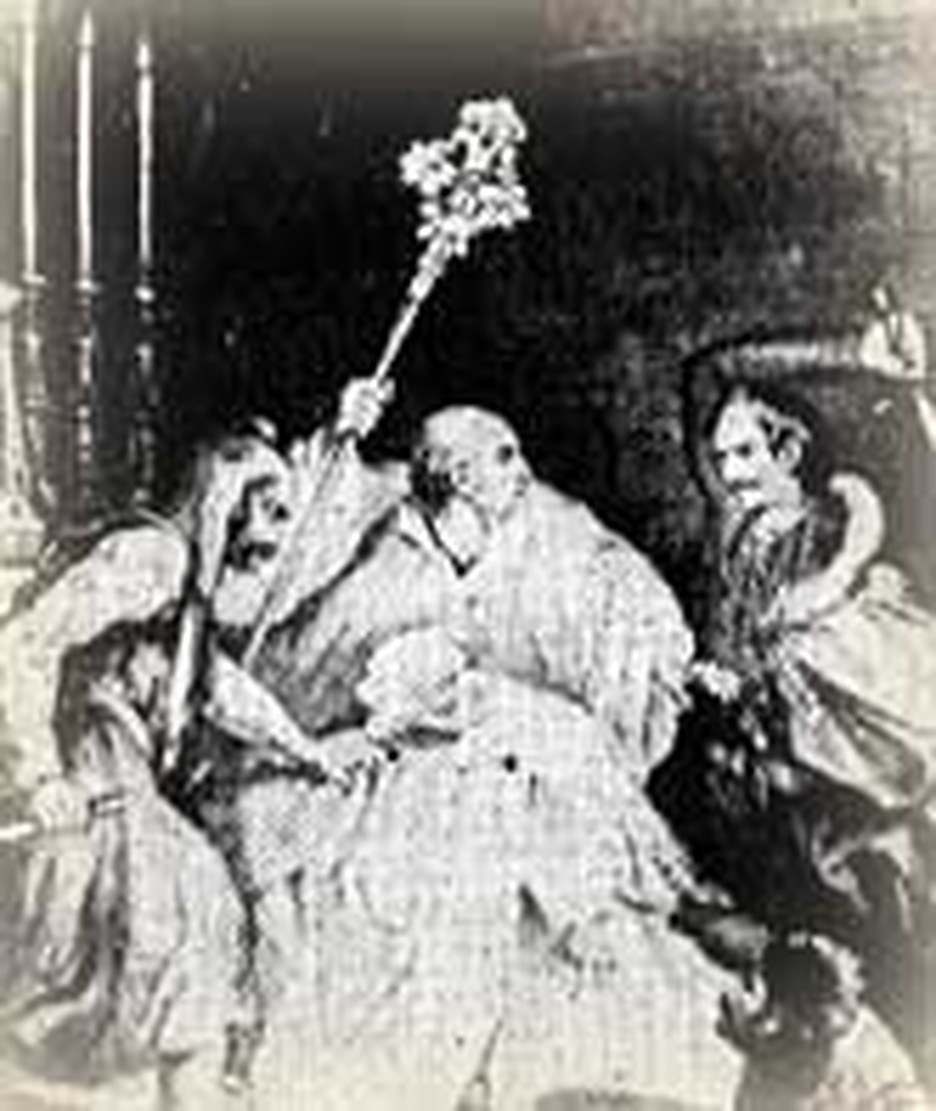 It is the destiny of some lives to summarize their era. Such a one was Samuel Johnson, for instance. And such a one was John of Salisbury.
The intimate friend of Pope Hadrian IV, well-known to St. Bernard of Clairvaux, he was also in contact with many of the leading men of his age, and entrusted with the affairs of state and church for which his moderation and practical sense made him a trusted adviser and agent. John sat at the feet of the famed nominalist scholar Peter Abelard, but did not accept uncritically all that the master had to teach. He served as secretary to two archbishops of Canterbury and was wounded when archbishop Thomas à Becket was hacked to death by four ruthless knights. John wrote extensively and many of his writings cast light upon the lives, events and schools of his day. Little wonder, then, that his era is sometimes called the Age of John of Salisbury.
John's close association with Becket caused him trouble. Even before his master was exiled by Henry II to the continent, John was forced abroad. John thought Becket tactless and rude in his dealings with the king and urged him to a more moderate course. Nonetheless, when the archbishop was killed, John wrote his biography in such terms as would ensure that Rome would declare him a saint.
In one of his books, John gives a brief account of his own life. One of its more interesting details was that as a child he was used by a would-be wizard in a magical experiment. Thanks to his practical good sense the experiment failed.
It was as a scholar John won much of his renown in his own day. He was a strong advocate of Aristotalian logic and wrote influentially on the subject. He also developed a political theory which prefigured later works such as the Lex Rex of Samuel Rutherford. John argued that a king is restrained by God's laws and may be executed if he disobeys those laws.
John's good sense is obvious when he writes against follies such as witchcraft, astrology and the interpretation of dreams. Yes, certain men in the Bible interpreted dreams, but they also were able to report what was the dream which they interpreted. "If there be any who enjoys such special favor let him join Daniel and Joseph and like them attribute it to the Lord. But for him whom the spirit of truth has not illumined it is vain to place trust in the art, since every art has its source in nature and its development in experience and reason." He argues that experience and reason are so undependable in these matters that only revelation from God can draw any sure truth from them. He concludes that the most effective remedy for nonsense is to "embrace the true faith, refuse to listen to such lies and never give thought to follies and inanities of the sort." Will Durant depicts John as a suave doubter.
Despite his talents, John of Salisbury struggled financially most of his life. He died on this day, October 25, 1180 and his age was the poorer for the loss of this man of wit, integrity, moderation, intelligence and faith.
Bibliography:
Adapted from an earlier Christian History Institute story.
Durant, Will. The Age of Faith. New York: Simon and Schuster, 1950.
Edwards, Paul. "John of Salisbury" in Encyclopedia of Philosophy. New York, Macmillan and Free Press, 1967.
Haring, N. M. "John of Salisbury." The New Catholic Encyclopedia. New York: Thomson, Gale, 2002-
"John, called of Salisbury." Dictionary of National Biography. London: Oxford University Press, 1921 - 1996.
Runes, Dagobert D. "John of Salisbury On Dream Interpretation" in Treasury of Philosophy. New York: Philosophical Library, 1955.
Last updated July, 2007.