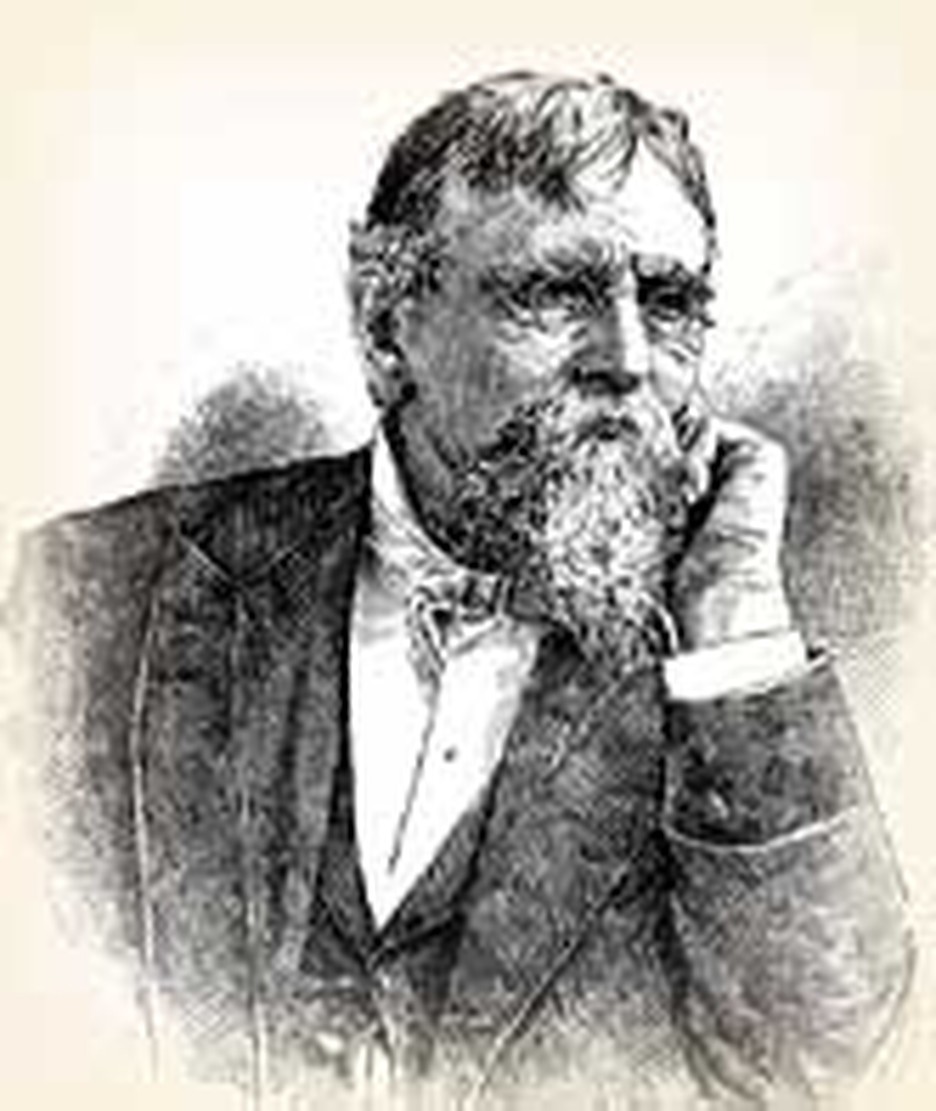 On this day, February l5, l905, Lewis Wallace, the author of Ben Hur, died. Lew left behind him a lifetime of political and military accomplishments. The world, however, remembers him chiefly as the author of the novel Ben Hur, which he subtitled, "a tale of the Christ."
Lew Wallace was born in 1827, the son of an Indiana governor. As a young man he served in the United States' war with Mexico. After the war, he studied law, set up a law practice, and served in the Indiana State Senate.
When the Civil War broke out, he immediately re-enlisted and rose to the rank of Major General. In 1864, he fought--and lost--the Battle of Monocacy, but he held his position long enough to allow union defenders to reach Washington, D.C., preventing its capture by Confederate general Jubal Early. After the war, Lew served on the court martial that tried Lincoln's assassins.
Lew was inspired to write novels after reading Prescott's Conquest of Mexico. His first novel, The Fair God, was about those events. His second novel, Ben Hur, was conceived after sitting on a train, listening spellbound for two hours, while the agnostic Colonel Robert Ingersoll, poured out "a medley of argument, eloquence, wit, satire, audacity, irreverence, poetry, brilliant antitheses, and pungent excoriation of believers in God, Christ, and Heaven, the like of which I had never heard."
Until then, Lew had been indifferent to the claims of religion (although he loved the story of the wise men and had begun a tale about them). "... Yet here was I now moved as never before, and by what? The most outright denials of all human knowledge of God, Christ, Heaven... Was the Colonel right? What had I on which to answer yes or no? He had made me ashamed of my ignorance: and then--here is the unexpected of the affair--as I walked on in the cool darkness, I was aroused for the first time in my life to the importance of religion... I thought of the manuscript in my desk. Its closing scene was the child Christ in the cave by Bethlehem: why not go on with the story down to the crucifixion? That would make a book, and compel me to study everything of pertinency; after which, possibly, I would be possessed of opinions of real value.
"It only remains to say that I did as resolved, with results--first, the book Ben Hur, and second, a conviction amounting to absolute belief in God and the Divinity of Christ."
While governor of New Mexico, Lew wrote his dramatic story. Though never a member of a church, he became the best selling religious author of his day. Ben Hur sold 300,000 copies within ten years, and was translated into dozens of languages, including Arabic and Chinese.
The year after Ben Hur was published in 1880, Wallace began a four-year term as U.S. ambassador to Turkey, where he cultivated very good relations with the Sultan. The last years of his life Wallace spent as a public lecturer. Today his statue stands in the Capitol building at Washington, representing the State of Indiana.
Bibliography:
Adapted from an earlier Christian History Institute story.
Cambridge History of English and American Literature in 18 Volumes. 1907.
General Lew Wallace Study and Museum. http://www.ben-hur.com/
Morsberger, Robert E. and Morsberger, Katherine M. Lew Wallace: Militant Romantic. McGraw Hill, 1980.
Wallace, Lew. The Illustrated Ben-Hur. Bonanza, 1978.
"Wallace, Lewis." Encyclopedia Americana. Chicago: American Corp., 1954.
Last updated June, 2007