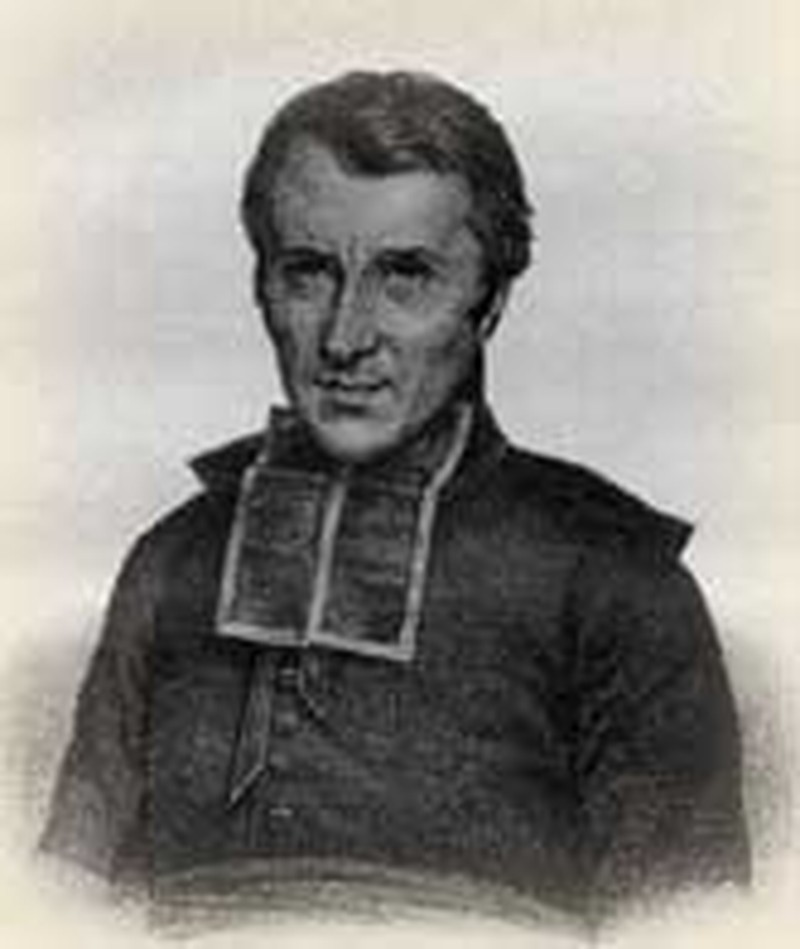 "He who has stopped to calculate what liberty will cost has renounced liberty in his heart." "If there be upon earth anything truly great, it is the resolute firmness of a people who march on, under the eye of God, to the conquest of those rights which they hold from Him, without flagging for a moment. . . ."
These words came from the pen of Hughes Félicité Robert de Lamennais, a man of strong opinions which he completely changed several times in his life. As a young man Lamennais joined the left in the French Revolution. In 1804 he renounced revolution and became a priest, urging unity of religion and state. A few years more brought him to demand separation of church and state. In later life, after the church had humiliated him, he became an embittered deist.
During his years as a priest, Lamennais was an Ultramontanist, a strong adherent of the pope's prerogatives and infallibility. Since religion in one form or another is the driving principle of society, society cannot ignore what people believe, taught Lamennais during this phase of his thinking. Therefore atheists, deists and heretics must be crushed. Within a dozen years he had moved to advocating complete separation of church and state. Priests should not accept state pay. The church should instead identify itself with the movement of political liberalism and allow everyone the right to do anything he or she liked as long as it was not opposed to right itself. Such ideas fostered the Catholic Liberal and Christian Socialist movements.
The bishops of France turned on Lamennais and his magazine, L'Avenir. Lamennais appealed to the pope and left him a statement of his belief. Gregory XVI felt Lamennais had gone too far. He rebuked his work on four grounds: that it dealt publicly with delicate issues which should be handled higher in the church hierarchy; that his theories would foment revolt; that many of his views were contrary to church doctrine; and that there could not be collaboration between the church and all who worked for liberty.
Lamennais accepted Gregory's decision with good grace, drafting his own submission on this date, September 10, 1832. However, overzealous bishops forced him to repeat his submission four times more. This was too much for the sensitive priest. He broke with the church and abandoned his priestly vocation. From now on he fought his battles independently. By his death he had mixed pantheistic and naturalistic ideas with what remained of his faith. Christ, the essence of Christianity, fell aside.
Lamennais' importance lies in the fact he forced Catholics to move toward Democracy, created a new apologetic, and turned French Catholicism away from Gallicanism. He had great influence on the Church in France and, one might suspect, on modern Liberation Theology. Through him sociological ideas entered religious thinking. He was a founder of the Second French Republic.
Bibliography:
Degert, Antoine. "Lamennais, Félicité Robert D."The Catholic Encyclopedia. New York: Robert Appleton, 1914.
Gibson, Ashbourne William. The Abbé de Lamennais and the Liberal Catholic Movement in France. London, New York, and Bombay: Longmans, Green and co., 1896.
Harispe, Pierre. Lamennais; Drame de sa vie sacerdotale. Paris: Editions de L'Abeille D'or, 1924.
"Lamennais, Félicité Robert D." The Oxford Dictionary of the Christian Church. Edited by F. L. Cross and E. A. Livingstone. Oxford, 1997.
Runes, Dagobert D. A Treasury of Philosophy. New York: Philosophical Library, 1945.
Last updated April, 2007.