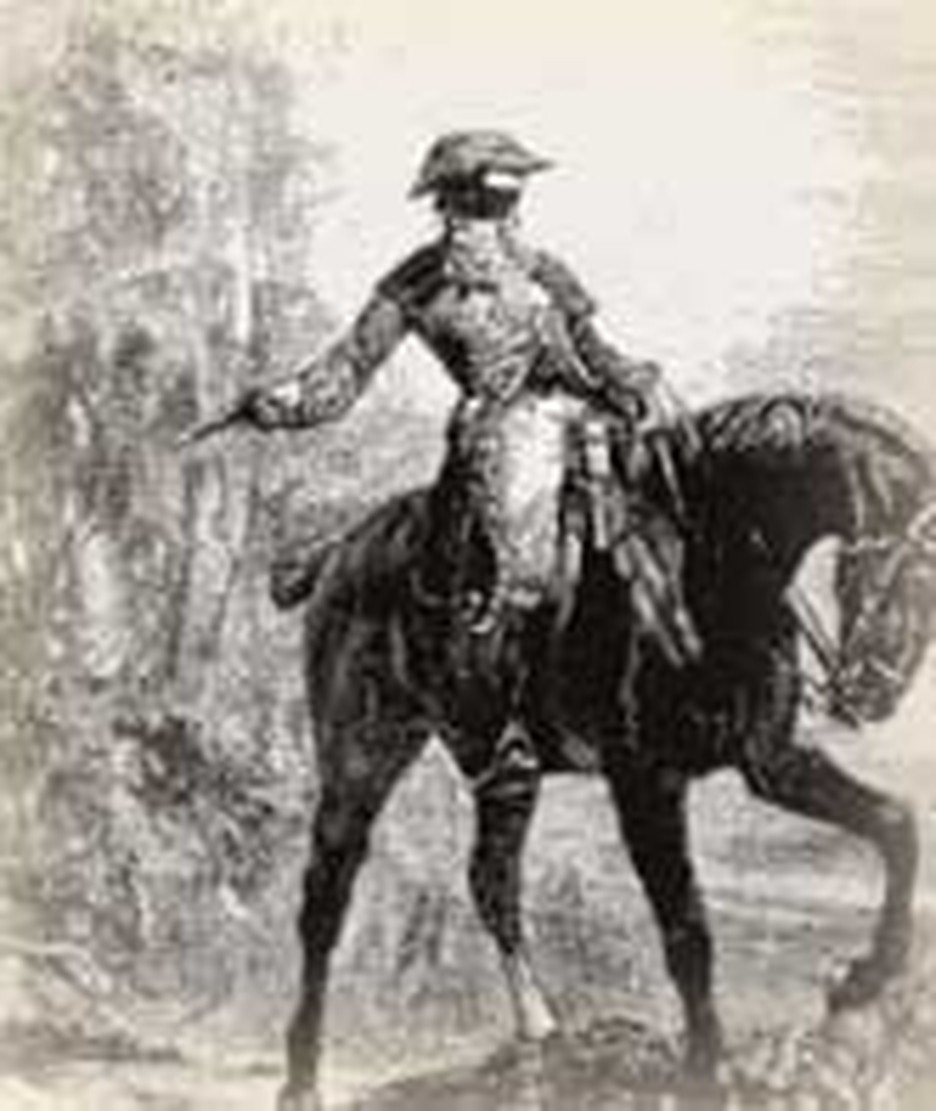 Iaac Barton (I. B.) Kimbrough was one of those many tough 19th-century pastors who appeared on the United States frontier. Born in Tennessee in 1826, he was orphaned at seven and acquired little education. When he married in 1846, having just turned 21, he could scarcely read. Three years later he was converted to Christianity.
Immediately he set out to master reading, so that he could study the Bible and theology. He had a family to maintain, so he made a frame on his plow on which to prop a book as he worked. At night, he studied by candle or at the fire side.
The upshot was that he became something of a homespun Christian scholar, evangelist and Baptist pastor in his native Tennessee. He converted and baptized over 1,000 people and organized eight new churches. Built like a football linebacker, possessing a strong voice, and definite in his aims, he commanded considerable attention.
When Tennessee Baptists appointed him to raise money for Carson and Newman College, Kimbrough, who was already 50 years old, went to work with a will, and became known as "the beggar" because he pleaded so assiduously for funds. A fascinating episode shows him as the ultimate salesman.
A pair of highwaymen pulled a gun on him and ordered him to hand over his money. According to Kimbrough, who told the tale at the Texas State Convention on this day, June 26, 1886, he asked for a little time to comply, got off his horse, pulled out the money and laid it in two distinct piles, one of them quite small. He then told the robbers that the little pile was his. They could take that. But the larger pile was the Lord's, and he dared them to touch that. "I collected it for the young preachers of the state who are struggling for an education at Carson and Newman College."
The highwaymen questioned him. After learning he was a preacher and the nature of his mission, they said they'd not touch either pile of money. Kimbrough then warned them they were in a bad line of business and urged them to turn from it. He then asked them to donate something to the school! Both robbers did.
A few years later, Kimbrough moved to Texas, where he spent his remaining years in the work of Christ, founding numerous churches in the less-established regions of Texas. In 1890, he was simultaneously pastor at three churches: Hale City, Plainview (where he oversaw the building of the first Baptist church in a 120 mile radius) and Floyd City. He died at Plano, Texas in 1902.
Bibliography:
Cummins, David and Thompson, E. Wayne. "Fearless Ambassador for Christ." This Day In Baptist History, June 26.
"History of First Baptist Church, Hale Center." http://www.angelfire.com/tx/firstbaptist/churchhistory.html
"I. B. Kimbrough." Sketches of Tennessee's Pioneer Baptist Preachers. http://www.knoxcotn.org/tnbaptists/index.html
Last updated May, 2007.