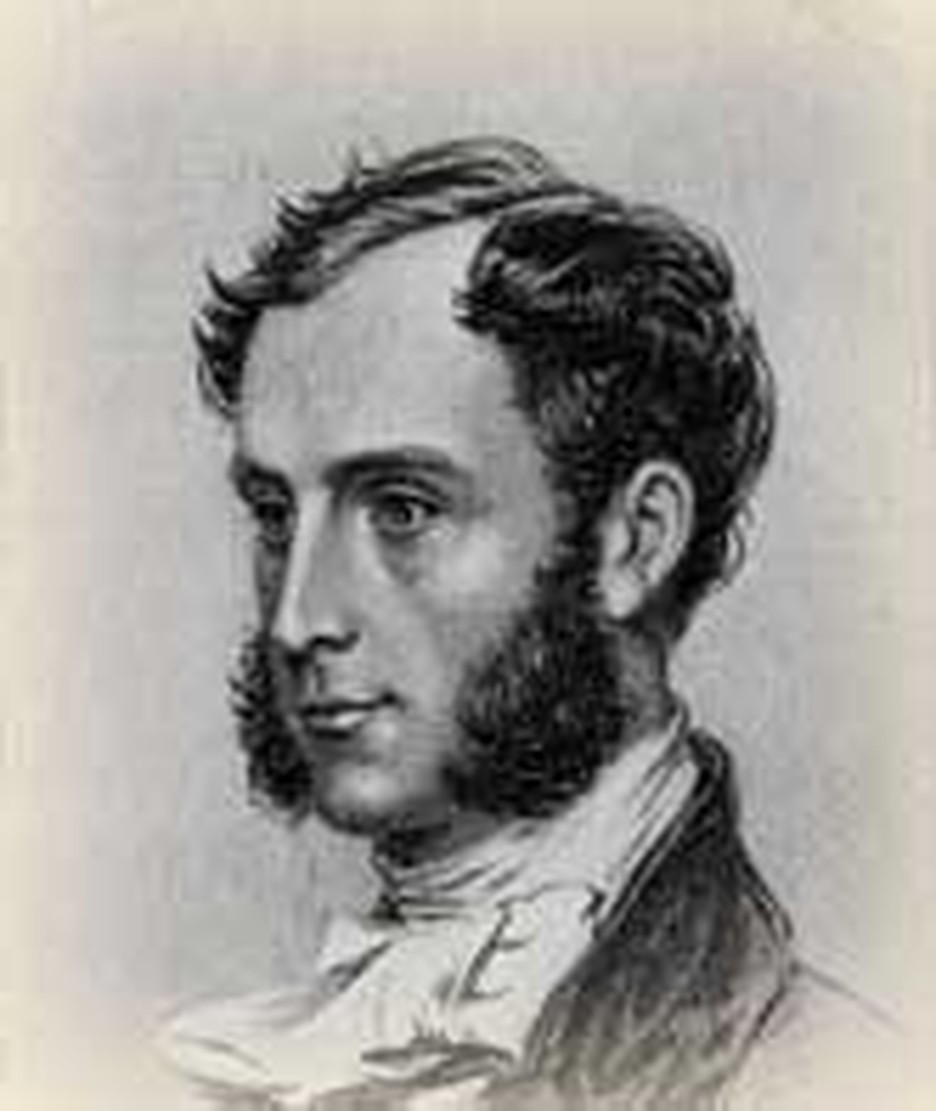 Young Frederick W. Robertson wanted to join the army. But his evangelical father urged him to enter the ministry and circumstances pushed the young man in that direction. He threw himself heart and soul into training. Later he would say, "It is not the situation that makes the man, but the man who makes the situation." On this day, July 12, 1840, Frederick was ordained in the Church of England by the Bishop of Winchester who gave him this motto: "Endure hardship as a good soldier of Jesus Christ." Filled with determination, Frederick became one of the greatest preachers of the nineteenth century England.
Oddly, he did not really fit in any one of the three parties into which the Church of England was divided. His intelligence and feeling, his love for tradition made him seem a natural ally of the High Church, with its emphasis on the centuries old Catholic tradition and its tradition of deep scholarship. His evangelical upbringing and his personal concern for soul-winning, made him seem a natural ally of the Low Church. Indeed, he loved the common people and preached his best sermons to groups of working men. But it was in the Broad Church that his independence of thought, love of the natural sciences and sympathy with social concerns placed him.
By "soul-winning," Frederick meant getting a person to make a deliberate decision to follow Christ, followed by a conscious effort to live a Christian life and to join the fellowship of the church. His method was by preaching sermons that had direct application to the day.
For example, in preaching a sermon on Christ's command to love--he said, "There are people who would do great acts, but because they wait for great opportunities, life passes, and the acts of love are not done at all. Observe, this considerateness of Christ was shown in little things. And such are the parts of human life." He went on to describe a girl who made others happy simply by her smile and by anticipating what others would need.
As a preacher, Frederick was noted above all else for trying to get into the skin of Bible characters. Why did they do what they did? It was this which he tried to pass on to those that he taught. He worked hard, researching his sermons and preaching them only when he was sure he had the true meaning. Preaching the truth was far better than refuting error, he believed. "It is an endless task to be refuting error. Plant truth, and the errors will pine away." He made it a point always to preach his convictions, never his doubts.
The careful search for truth and the exhausting work of caring for his parish at Brighton wore him out. He took unpopular political stands and this brought him much criticism. A lonely man, the strain broke his health. He preached only thirteen years, dying at the young age of 37. His printed sermons came to be widely admired after his death.
Bibliography:
Brastow, Lewis O. Representative Modern Preachers. New York: Macmillan, 1904.
Brooke, Stopford A. Life, Letters, Lectures and Addresses of Fredk. W. Robertson, M. A.., Incumbent of Trinity Chapel, Brighton 1847-1853. New York: Harper and Brothers, 1865.
McGraw, James. Great Evangelical Preachers of Yesterday. Nashville: Abingdon Press, 1961.
"Robertson, Frederick William." The Oxford Dictionary of the Christian Church. Edited by F. L. Cross and E. A. Livingstone. Oxford, 1997.
Robertson, Frederick William. "The New Commandment of Love to One Another." http://www.bibleteacher.org/fwr_2.htm
Last updated July, 2007