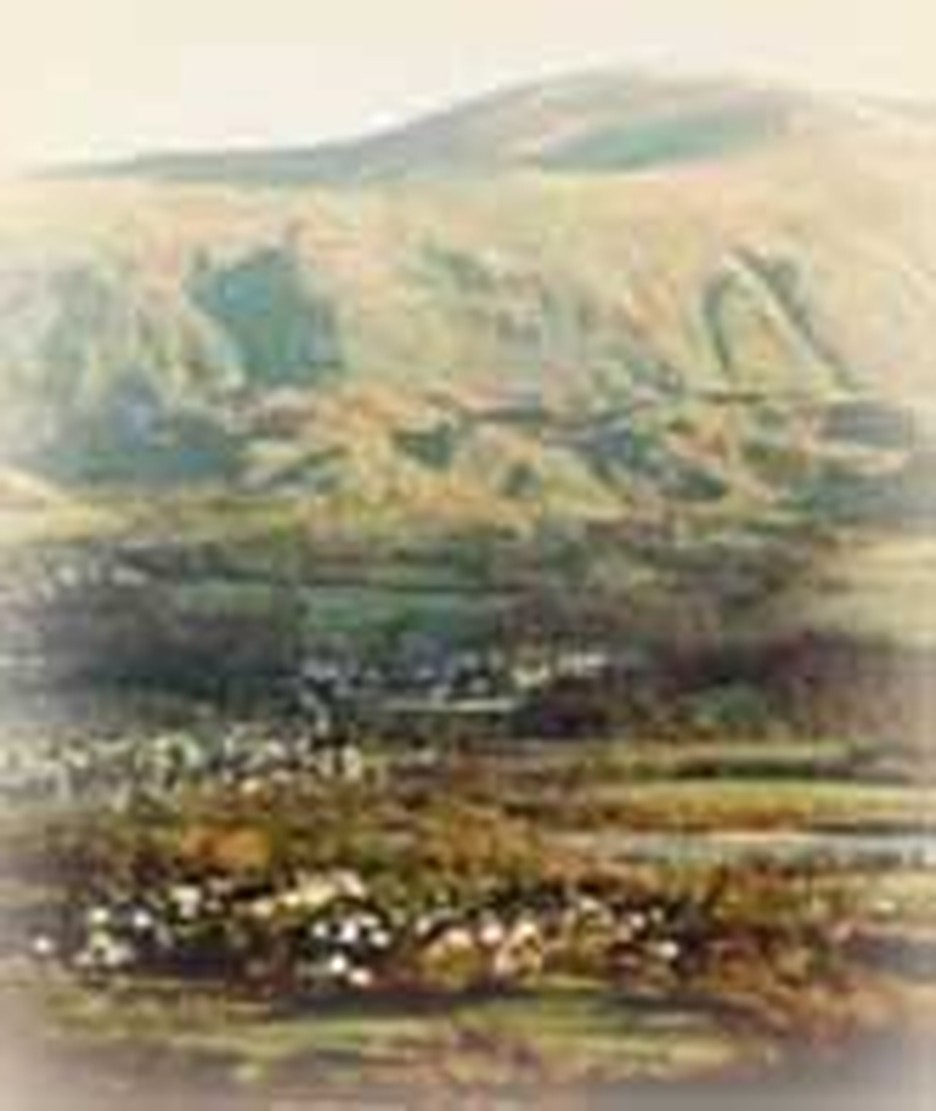 On this day, September 16, 1837, Evan Henry Hopkins was born in Santa Ana, Columbia, South America. His father was supervising a silver mine there; Evan would be eleven years old before he went to live in Great Britain, the land of his citizenship. Another ten years passed before Evan became a citizen of a greater kingdom: the Kingdom of Heaven.
He was baptized and confirmed in the usual way, but this young man, who would write a classic on life in Christ, showed little evidence of spirituality. He studied science at college and accepted work in Dorsetshire, England. There an uneducated coastguard taught him about salvation. The man, who had himself just become a Christian the day before, pointed Evan to the Bible text, "the blood of Jesus Christ [God's] Son cleanses us from all sin." (1 John 1:9) Evan took the words to heart and his life began to show Christ's influence.
The young man could have pursued his engineering studies. Instead, he felt a strong sense that God wanted him to study for the ministry. Obedient to this inner prompting, he attended King's College, London and grounded himself in the word of God while gaining practical experience by preaching in the city. He was ordained as a priest in the Church of England.
It was when he was thirty-six years old, that he attended a lecture given by the American Quaker Robert Pearsall Smith. Smith insisted that like justification sanctification, too, was to be received by faith. Evan was convinced. He went home and told his wife. Together they talked and studied until late that night. "Oh, I was so hungry," she wrote. "At last, quite simply, but very really, I too took God at His Word, and accepted Christ as my indwelling Lord and Life, and believed that he did enthrone himself in my heart."
Evan took part in holiness conventions over the next three years. He was closely connected with the Keswick movement which spread the idea that Christians have to reckon ourselves dead to sin in Christ and rely on Jesus to live his holy life in us, rather than achieve holiness by futile efforts to imitate Christ.
He wrote the book The Law of Liberty in the Spiritual Life teaching that: "There may be a good deal of outward activity in work that is really good, and yet no 'fruit.' What the apostle desired on behalf of the Colossian converts was that they might be "fruitful in every good work" (Colossians 1:10); in other words, that their service should be the direct outcome of a Divine, indwelling, vital principle."
Recommended
"The branch bears [fruit], but the root produces it." And that root is Christ. "Everything needed for continual growth, for perpetual freshness, and for abundant fruitfulness are found in Him. All power, all grace, all purity, and all fullness, absolutely everything to make all grace abound towards us, in us, and through us, are stored up in Him who verily dwells within us."
"The truth is, we need two powers: a power to remove the hindrances, and a power to produce the fruit; a power to separate us from the evil, and a power to transform us into the good. This twofold power is found in Christ. There is the power of His death, and the power of His life."
Evan died in 1918 but his book remains highly valued in holiness circles.
Bibliography:
"Conformity to the Death of Christ." Pulpit Helps. The Law of Liberty in the Spiritual Life. by Evan H. Hopkins. http://www.pulpithelps.com/www/docs/201-43
Hopkins, Evan H. The Law of Liberty in the Spiritual Life.
Various short internet articles.
Last updated July, 2007