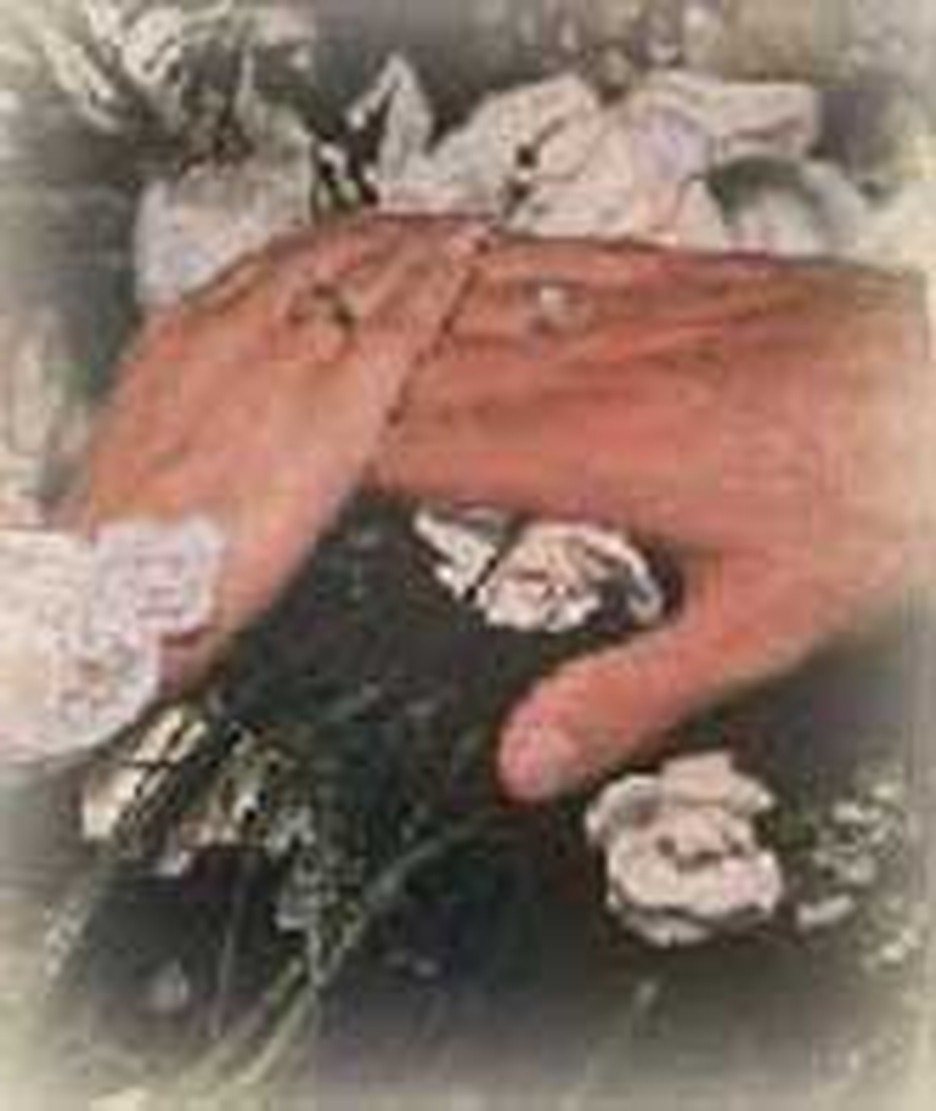 "What is the use of a sister who composes poetry if she cannot write new words to a favorite tune?" Dorothy's sister was serious. On a Sunday evening in 1883, a group of young people were enjoying a hymn sing at a home in Windermere, England. John Dyke's tune for the old Latin hymn "O Strength and Stay" particularly appealed to them. "I would like to use the tune at my wedding," said Dorothy's sister.
Dorothy rose to the challenge. Taking a hymnbook in her hand, she said, "If no one will disturb me, I will go into the library and see what I can do." In just fifteen minutes she returned with these words:
O perfect Love, all human thought transcending,
Lowly we kneel in prayer before Thy throne,
That theirs may be the love which knows no ending,
Whom Thou forevermore dost join in one.

O perfect Life, be Thou their full assurance,
Of tender charity and steadfast faith,
Of patient hope and quiet, brave endurance,
With childlike trust that fears nor pain nor death.

Grant them the joy which brightens earthly sorrow;
Grant them the peace which calms all earthly strife,
And to life's day the glorious unknown morrow
That dawns upon eternal love and life.
Later, the song was set to another tune by Joseph Barnby and sung at a royal wedding.
Dorothy Frances Blomfield had been born on this day, October 4, 1858 at Finsbury Circus. Her father, Frederick Blomfield was rector at St. Andrews Undershaft in London. In 1897, when she was almost forty, Dorothy married a man who had been an Anglican priest and an actor. Twenty-two years later, in 1919, the pair joined the Roman Catholic Church.
During her lifetime, Dorothy published two volumes of verse and a devotional book called A Little Book of Quiet. Her most famous poem was not the wedding hymn "O Perfect Love," but "God's Garden," is also well-known. It notes that God himself planted a garden for man and walked with him in it. It includes these famous lines:
The kiss of the sun for pardon,
The song of the birds for mirth,
One is nearer God's heart in a garden,
Than anywhere else on earth.
One of the gardens that Dorothy contemplated in her poem was the garden where Christ prayed before his crucifixion: Gethsemane:
For He broke it* for us in a garden
Under the olive-trees
Where the angel of strength was the warden
And the soul of the world found ease.
*Christ's heart
Bibliography:
Cyberhymnal. http://www.cyberhymnal.org
Daves, Michael.Famous Hymns and Their Writers. Westwood, New Jersey: Fleming H. Revell, 1962.
Various encyclopedia and web articles.
Last updated June, 2007