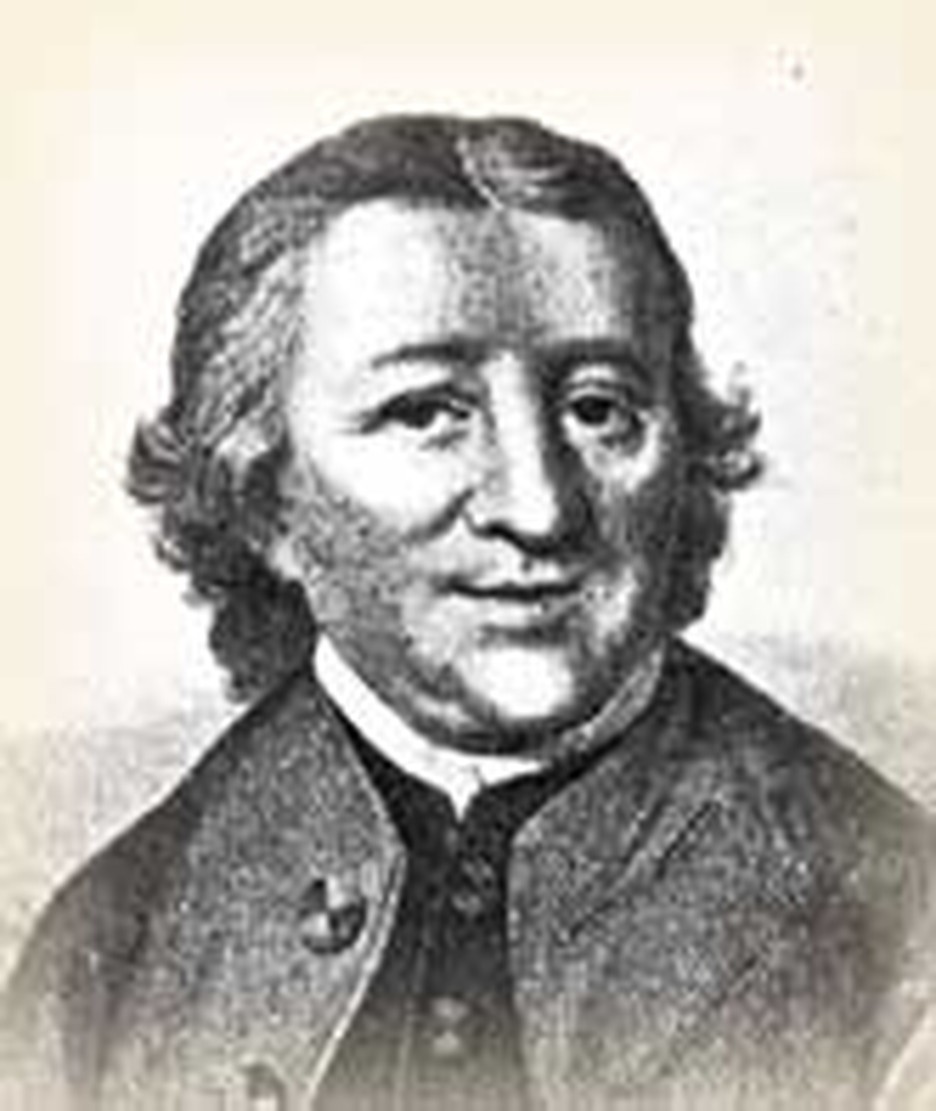 When Count von Zinzendorf, leader of the Moravians, became a bishop, his first official act was to ordain Peter Bohler. Neither man could have foreseen the day's far-reaching consequences of the ceremony, which took place on this day, December 15, 1737.
Peter, who had been born in Frankfort, Germany, was a graduate of the University of Jena. His father had wanted him to study medicine, but he was drawn to theology instead. Among those who influenced him during his student years were Count von Zinzendorf and professor Johann George Walch, both strongly tinged with the Lutheran new-life movement known as Pietism.
Peter went on to become a missionary and bishop in America, where he directed the founding of many Moravian settlements. His influence was also directly felt in England, where he established a Moravian work. In America, he was one of the first men to undertake the education of black people and was involved in the early years of Bethlehem, Pennsylvania and founded nearby Nazareth. He and some other Moravians undertook long, hard journeys to preach to slaves. He also served as a missionary among the Indians.
He was dearly loved in Bethlehem. During the dark years when entire Moravian mission colonies were massacred in America's wars, people looked to him for hope. One record tells with joy of his return from business in Europe to lead a Christmas Eve service. In that service he preached that the greatest and most wonderful gift the Savior gave was himself. During hymns, each child was given a lighted candle until their were 250 glittering in the chapel, making a sweet smell and an impressive sight.
But the connection in which Peter's name most often appears is with the Wesley brothers. Writing to Zinzendorf, he said, "I traveled with the two brothers, John and Charles Wesley, from London to Oxford. The elder, John, is a good-natured man; he knew he did not properly believe on the Savior, and was willing to be taught. His brother, with whom you often conversed a year ago, is at present very much distressed in his mind, but does not know how he shall begin to be acquainted with the Savior."
Thinking themselves saved because they did their best to please God, the Wesleys discovered that Peter did not see it that way. Charles wrote later that he had thought Bohler unloving. "Would he rob me of my endeavors? I have nothing else to trust to." But eventually the two came to understand that salvation is by faith alone and they experienced conversions that led to the phenomenal growth of the Methodist movement.
Doctrinal differences caused the Wesleys to separate from the Moravians, but Peter and John were still friends at the end of their lives. Peter died in London in 1775. He was 62. Frankfort named a city street in his honor.
Bibliography:
"John Wesley, the Methodist." Wesley Center on Line. http://wesley.nnu.edu/JohnWesley/ methodist/ch7.htm
Lewis, Rudolph, compiler. "Up From Slavery: A Documentary History of Negro Education." http://www.nathanielturner.com/ educationhistorynegro10.htm
"Story of the Moravian Christmas Candle, the." Moravian Church in America. http://www.moravian.org/faq/beeswax.html
Townsend, W. J., Workman, H. B. and Eayrs, George editors. A New History of Methodism. London: Hodder and Stoughton, 1909. Source of the image.
Voigt, Karl Heinz. "Boehler, Peter." http://www.bautz.de/bbkl/b/boehler_p.shtml
Weinlick, John Rudolf. Count Zinzendorf. Nashville: Abingdon Press,1956.
Various encyclopedia and internet articles.
Last updated July, 2007