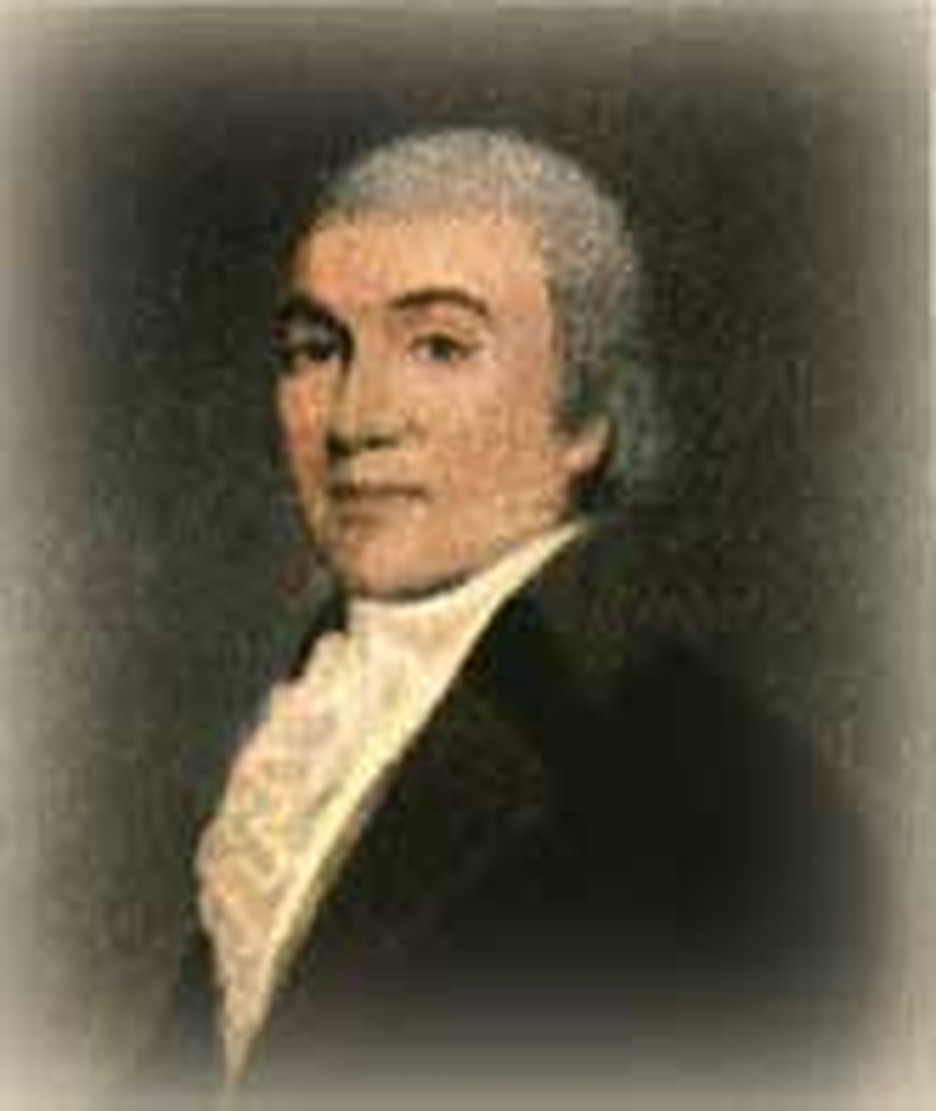 "Education is useless without the Bible." The man who said that carried one of the most famous names in America. People don't know much about him these days, but any time they want to look up the meaning of a word, they are likely to turn to a dictionary that echoes his fame on its cover.
Noah Webster was born in Connecticut in 1758. Americans would soon be battling the British for independence. Webster became a staunch patriot. Not only did he join a regiment during the revolutionary war, but after independence, he wrote extensively, calling for a national constitution and urging its adoption once the committee in Philadelphia had drafted it. It is impossible to say how many people Webster swayed.
Truth to tell, it is hard to find an area of society to which Noah Webster did not contribute something. He trained as a lawyer, served as a school teacher, edited newspapers and magazines, studied epidemics, amassed statistics, kept records on the climate, assisted in founding Amherst College, prepared an American version of the Bible, produced teaching materials used by millions of Americans, agitated for copyright laws and compiled the first American language dictionary. (G. & C. Merriam Co. bought the rights to the dictionary in 1843, which is why many dictionaries have Merriam-Webster in their name.)
Webster was a strong supporter of George Washington. In fact, he was such a strong supporter of the first president, that he established the first daily newspaper in New York City so that he could defend his hero. The American Minerva was first published on this day, December 9, 1793.Webster was one of the first to make the daily newspaper a political force in America.
His views on the importance of Christianity can be seen from this quote "The religion which has introduced civil liberty is the religion of Christ and His apostles, which enjoins humility, piety, and benevolence; which acknowledges in every person a brother, or a sister, and a citizen with equal rights. This is genuine Christianity, and to this we owe our free Constitutions of Government."
Webster was converted in the Second Great Awakening. His need of Christ having come strong upon him, he was unable to study. "I closed my books, yielded to the influence which could not be resisted or mistaken and was led by a spontaneous impulse to repentance, prayer and entire submission of myself to my maker and redeemer." This was followed by a sense of peace.
Although he had great influence as an editor, Webster is chiefly remembered for standardizing American spelling.
Bibliography:
American Nation. Williams Publishing, 1892.
Avery, Elroy McKendree. History of the United States and its People. Cleveland: Burrows Bros., 1904. Source of the image.
Kunitz, Stanley. American authors, 1600 - 1900: a biographical dictionary of American literature. New York: The H. W. Wilson company, 1938.
Moss, Richard J. Noah Webster. Twayne, 1984.
Wintle, Justin. Makers of Nineteenth Century Culture, 1800 - 1914. London ; Boston : Routledge & Kegan Paul, 1982.
Various encyclopedia and internet articles.
Last updated December, 2011.