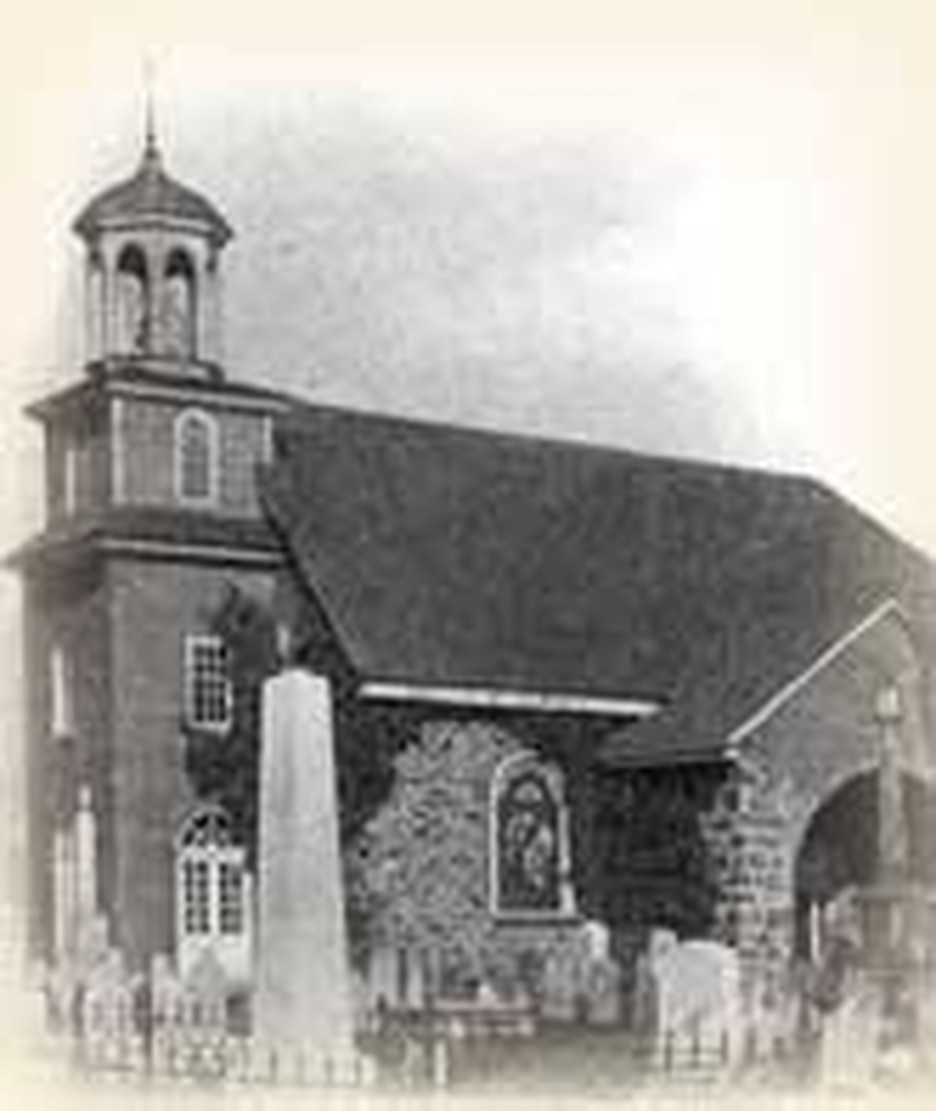 The log cabin has often been used as a symbol of the rugged individualism of the United States -- but do you know who built the first log cabins in America? Swedish colonists in Delaware, back in the 1600s.
The Swedish colony in Delaware was established by Peter Minuit in 1638--the same man who colonized New Netherlands for the Dutch, buying Manhattan Island from the Indians for $24 in trinkets. In 1638 Minuit purchased land in Delaware from the Iroquois for a Swedish colony and established Fort Christina, near present day Wilmington. It was the first permanent settlement of Europeans in Delaware.
The Lutheran Church was the State church of Sweden, and the Swedish rulers were interested in providing for the spiritual needs of the colonists and the Indians. They sent a pastor to New Sweden. On this date, April 17, 1640, Rev. Reorus Torkillus, a Swedish professor from Gottenberg, arrived at Fort Christiana. The 41-year-old minister was the first Lutheran pastor in the area that became the United States (Another minister, Rasmus Jensen had died in the Hudson Bay area twenty years earlier). Torkillus held services in the fort, and shared oversight of the colonists with a Calvinist preacher, Herr Christopher, with whom he maintained friendly relations. Reverend Torkillus died at Fort Christian three years after his arrival.
Torkillus was followed by Rev. John Companius who only spent six years in New Sweden but had a far-reaching ministry. He translated Luther's catechism into the Delaware Indian tongue and constantly worked among the native population.
Rev. Eric Bjork emigrated from Sweden in 1697 to establish a pastorate at Fort Christina. In 1698 he began construction on Holy Trinity Church. Today the building is a national historic landmark and is recognized as the oldest Protestant place of worship still in use in North America.
The Lutherans in New Sweden and the other American colonies perpetuated the major themes of Luther's Reformation -- Salvation by grace alone, through God's own initiative, received by faith alone, apart from human merit; and based on the Scripture alone as the norm and standard for Christian teaching.
It is now more than 360 years since the first Lutheran pastor came to America. Today, the denomination he served has many branches and Lutherans are among the largest groups of Christians in America.
Bibliography:
Adapted from an earlier Christian History Institute story.
Various encyclopedia and internet articles.
Last updated June, 2007