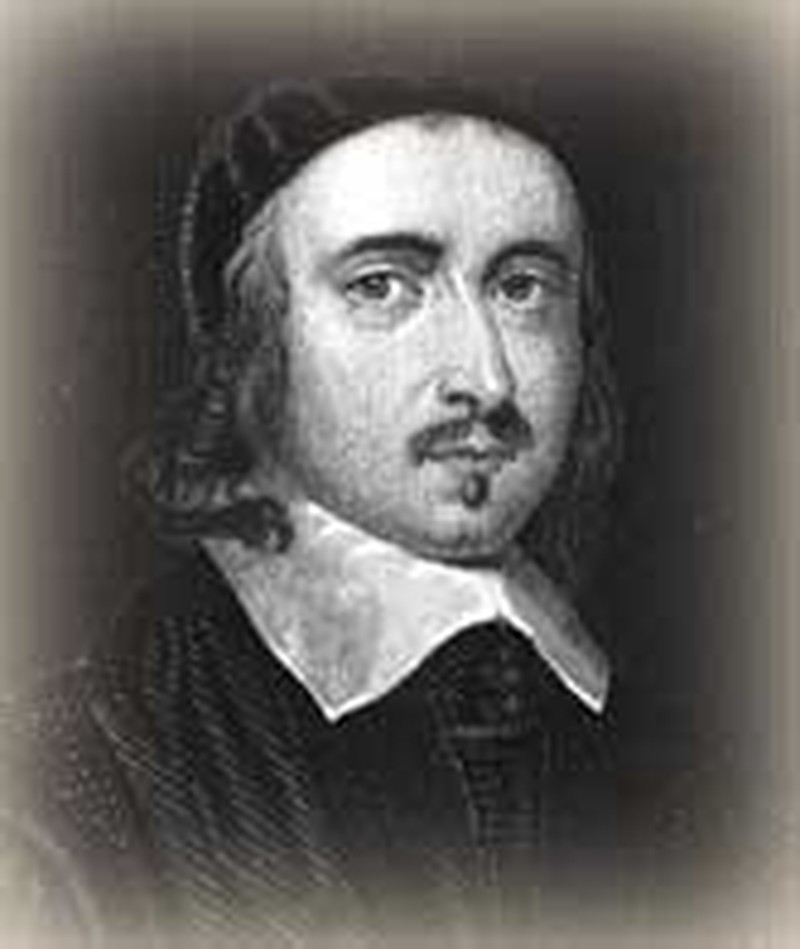 Jeremy Taylor did not know which of his two books to consult. A week before, the author of the spiritual classics On Holy Living and On Holy Dying visited a church member who was dying of fever. Now, on this day, August 3,1667, Jeremy took to bed, having fallen sick himself.
On Holy Living and On Holy Dying were guidebooks to actions, thoughts, and prayers suitable to Christians. Popular in Jeremy's day, they have remained in print ever since. For the most part they were instructions for careful living; but once in a while Jeremy broke into a prayer like this: "And now, Lord, who hast done so much for me, be pleased only to make it effectual in me...Teach me to live wholly for my Savior Jesus, and to be ready to die for Jesus, and to be conformable to his life and sufferings, and to be united to him by inseparable unions...O sweetest Savior, clothe my soul with thy holy robe; hide my sins in thy wounds, and bury them in thy grave..."
When Jeremy took to bed, he was in Ireland. He had not wanted to be there although it was a reward for his loyalty to the crown during the English Civil War. Plead as he would, however, he could not persuade King Charles II to find him a position in England. Did the playboy king prefer to keep the author of Holy Living and Holy Dying at a comfortable distance?
Jeremy Taylor had been a clergyman since he was 20. His sermons attracted the attention of William Laud, a powerful bishop and the violent persecutor of many who did not accept Church of England forms. Laud had become Jeremy's patron and cleared a path for the young preacher.
Jeremy was accused of wishing a return to Roman Catholicism. Since this was not true, he eagerly seized an opportunity to preach a message against the gunpowder plot when it was exposed. This was a plan by disgruntled Catholics to blow up the largely Protestant Parliament. His sermon argued that recusancy (a refusal to obey established authority) was a sin. England's Roman Catholics should attend Church of England services said Jeremy. For Jeremy, obedience meant standing by the king. Consequently, he was a Royalist.
Captured at the battle of Cardigan Castle, he went to prison for his faithfulness to the monarchy. On two occasions, rebels imprisoned him at Chepstow. But when the monarchy was restored, Charles II appointed Jeremy Taylor to the position in the Irish church.
Jeremy did not do well in Ireland. He had a knack for antagonizing the ministers under him. They rejected the Church of England forms that Charles insisted upon. At times Jeremy feared for his life--which was one of the main reasons he pleaded with Charles to be allowed to return to England.
In the end it did not matter. If the ups and downs of Jeremy's life were tied to the fortunes of the crown, his death was tied to his performance of duty. Having caught the fever from his church member, he died ten days later. He was fifty-four years old.
Bibliography:
Cambridge History of English and American Literature in 18 Volumes (1907–21). Volume VII. Cavalier and Puritan. VI. Caroline Divines. § 24. Jeremy Taylor. http://www.bartleby.com/217/0624.html
Sampson, George. The Concise Cambridge History of English Literature. (Cambridge: University Press, 1961, especially p. 373.
Taylor, Jeremy. The Rule and Exercises of Holy Living.
--------------. The Rule and Exercises of Holy Dying.
"Taylor, Jeremy." Dictionary of National Biography. Edited by Leslie Stephen and Sidney Lee. London: Oxford University Press, 1921-1996.
Various encyclopedia and internet articles, such as the Anglican calendar article.
Last update June, 2007