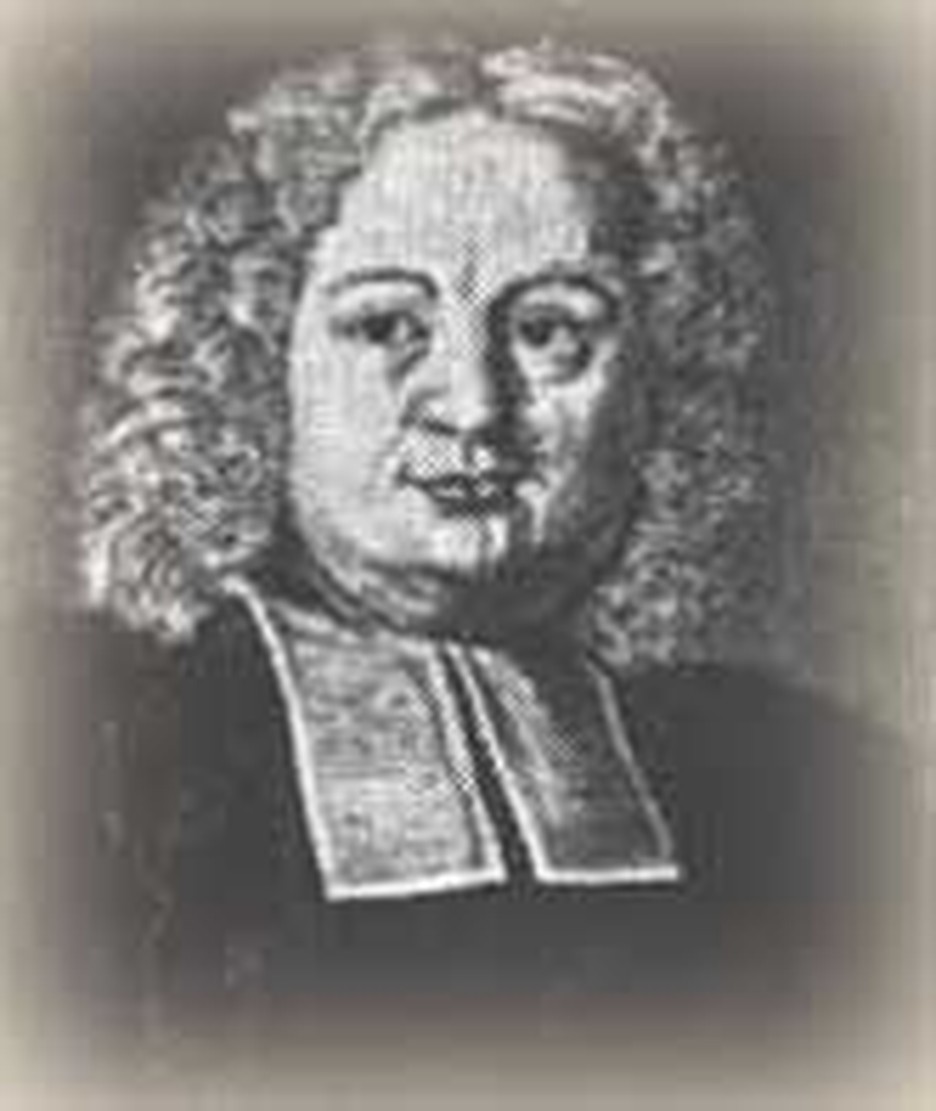 One day, while Benjamin Schmolck was still a school boy, he came home and preached a sermon. His father was so pleased with it, that he vowed to find the money to equip his son with a theological education. Born on this day, December 21, 1672, at Brauchitzchdorf, Germany, Benjamin was the son of a Lutheran minister. He became a Lutheran pastor and hymn writer himself.
At the University of Leipzig, Benjamin came under the influence of godly instructors who passed their own deep faith on to him. While at university, he began to write poems for rich clients, a practice which provided him with extra income.
After graduation, he returned home in 1694, was ordained, and took his father's place. Eight years later, he went to Catholic Silesia, an Austrian-German region. The Catholic majority restricted the number of churches Lutherans could own. The church where Benjamin pastored was outside Schweidnitz. It served 36 villages and was not allowed to erect a steeple or tower.
There Benjamin worked for 35 years until his death. There he tangled with Catholic authorities and wrote many hymns--over 900. Many were sentimental or else strained too hard for grand effects. But a few were excellent. Bach used a text by Benjamin Schmolck in his cantata #35. All of Benjamin's hymns showed that Jesus was real in his life.
My Jesus, as you will! Oh, may your will be mine!
Into your hand of love, I would my all resign;
Through sorrow, or through joy, conduct me as your own,
And help me still to say, my Lord, your will be done!
At the age of 58, he was seated at home one Sunday in Spring when a stroke paralyzed him. Benjamin recovered enough to carry on his work, which he did for another five years. A second stroke then felled him for good.
The last seven years of his life he lay patiently in bed, blind and unable to speak. Still, he mustered the strength to place his hands on the heads of those who came for his blessing. Blessings and silent prayer were all he could do.
Benjamin died in February, 1737. He was much loved by his people because of his warm personality and genuine concern for spiritual things.
Bibliography:
"Benjamin Schmolck." http://www.bach-cantatas.com/Lib/Schmlock.htm
"Benjamin Schmolck." http://www.cyberhymnal.org
Schaff, Philip. New Schaff-Herzog Encyclopedia of Religious Knowledge. Grand Rapids: Baker Book House, 1954.
"[Texts used by Bach]" http://www.uvm.edu/~classics/faculty/ bach/BWVanna.html
Various internet articles.
Last updated July, 2007