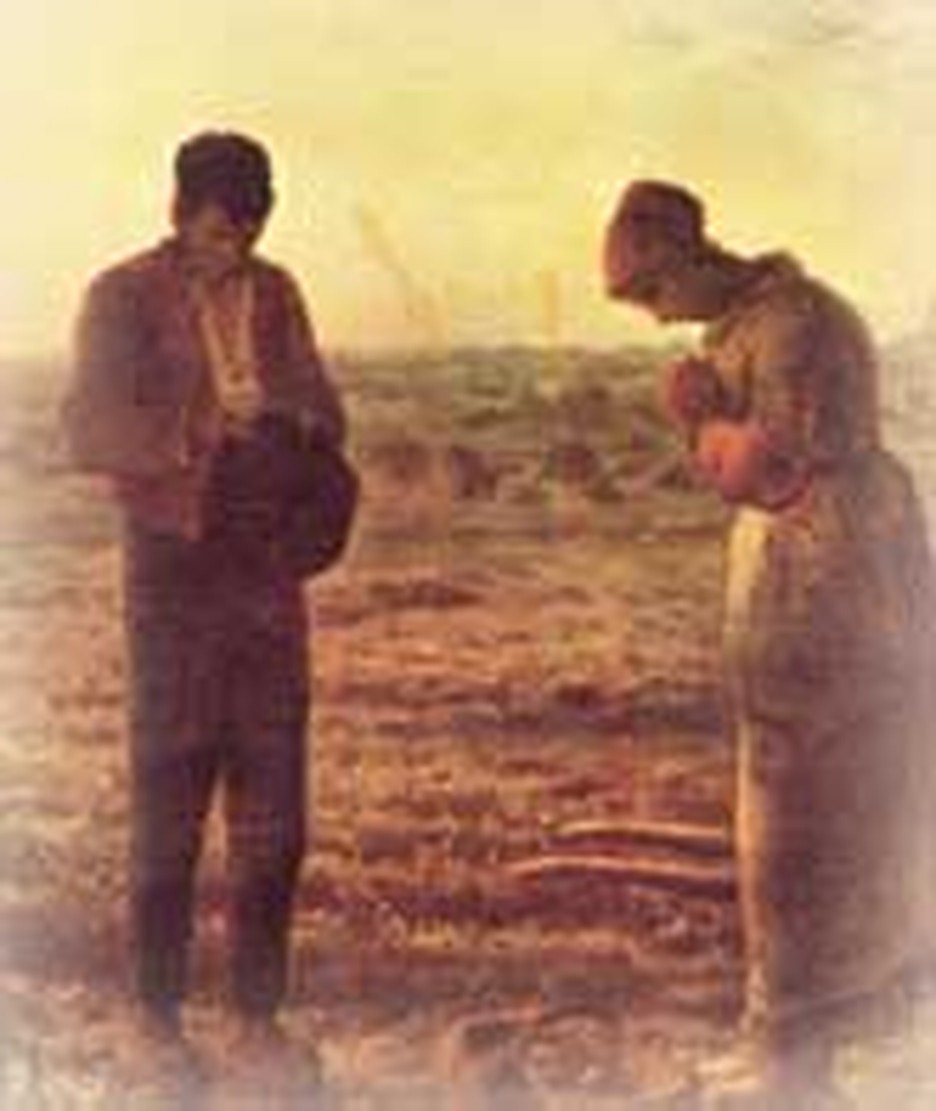 Thomas Traherne bubbled with excitement. How glorious the world was since he had learned to enjoy it in a childlike Christian spirit.
How like an angel came I down!
How bright are all things here!
When first among His works I did appear.
In college during the 1650s, Thomas had been an agnostic, doubting everything. That was an age of civil war and religious conflict and many people pondered reality and truth. Doubt left him listless. He felt dread and loneliness. "In a lowering and sad evening, being alone in the field, when all things were dead and quiet, a certain want and horror fell upon me, beyond imagination. The unprofitableness and silence of the place dissatisfied me; its wideness terrified me; from the utmost ends of the earth fears surrounded me. . . ."
But his faith in God returned and he could enjoy life again. Later he would comment, "You never enjoy the world aright, Till you can sing and rejoice and delight in God, as misers do in gold, and kings in sceptres, you never enjoy the world. Till your spirit filleth the whole world, and the stars are your jewels: till you are as familiar with the ways of God in all ages as with your walk and table: till you are intimately acquainted with that shady nothing out of which the world was made: till you love men so as to desire their happiness with a thirst equal to the zeal of your own: till you delight in God for being good to all: you never enjoy the world."
He came to the conclusion that "...it is an happy loss to lose oneself in admiration at one's own felicity: and to find GOD in exchange for oneself."
Thomas became an Anglican clergyman. For ten years he served in a little church at Credenhill. Then he became the private chaplain of the Lord Keeper of the Seals of England. He wrote intense, dramatic poetry with strong moral implications. Here are four lines from his "Hymn Upon St. Bartholomew's Day":
Flesh is but clay!
O fly my Soul and haste away
To Jesus' Throne or Cross!
Obey!
Thomas' poetry did not see print for almost three centuries. The only book of his published in his lifetime was a careful study of the development of the creeds. One could hardly see his exuberant side in that work! The poems were passed from publisher to publisher, but no one saw their worth or printed them. Finally a scholar found the manuscripts offered on an outdoor stall in London. He bought them for pennies thinking they might be unpublished poems of Henry Vaughn.
Today Thomas Traherne's poetry is taught with that of the other metaphysical poets of the seventeenth century. Thomas is commemorated by the Anglican church on this day, October 10, which was the date of his death in 1674.
Bibliography:
The Cambridge History of English and American Literature in 18 Volumes (1907–21). Volume VII. Cavalier and Puritan. VI. Caroline Divines. § 2. Thomas Traherne; Centuries of Meditations. http://www.bartleby.com/217/0602.html
Day, Malcolm M. Thomas Traherne. Boston : Twayne, c1982.
DeNeef, A. Leigh. Traherne in Dialogue. Durham: Duke University Press, 1988.
Fremantle, Anne. Protestant Mystics. New York: New American Library, 1964.
Untermeyer, Louis. Lives of the Poets. New York: Simon and Schuster, 1959.
Various encyclopedia and internet articles.
Last updated June, 2007.