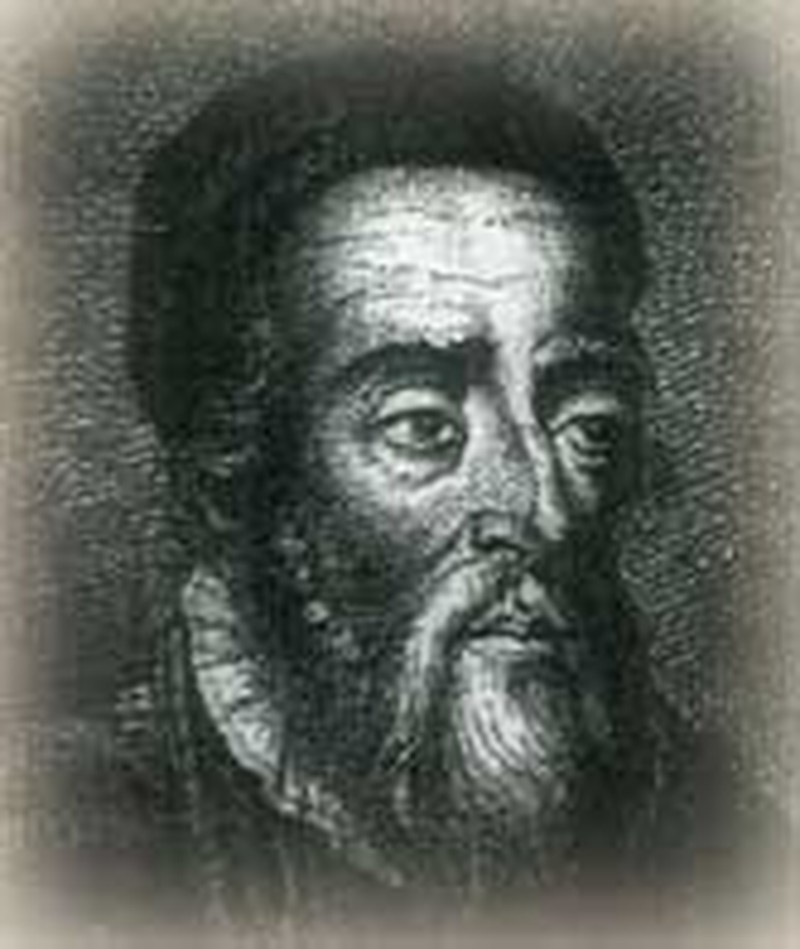 One day Bernard Gilpin broke his leg; it probably saved his life. Bishop Bonner had summoned him to London to answer for his doctrine but he met his accident on the way and was allowed to recuperate. The Roman Catholic queen, Mary Tudor, died before Gilpin could continue his journey and so the Protestant minister escaped Bonner's merciless court proceedings.
Gilpin himself was a singularly merciful man for that age. Once he saw a poor farmer's horse drop dead at the plow. He immediately dismounted from his own and gave it to the man. More than once he covered some beggar or another by stripping off his own cloak. On Sundays he fed everyone in his parish at his own expense. When he founded a grammar school, he personally defrayed the cost of attendance for poorer lads. Many from his school proceeded to university.
Exposed to Erasmus' teachings at Oxford, Bernard Gilpin gradually moved toward reformation views but was representative of many men of his time in his difficulty convincing himself to take the new oath of ordination. He accepted a curacy but then gave it up. He could not subscribe wholeheartedly to either Roman Catholic or Church of England doctrines. After travel abroad, Bishop Tunstall his friend and great uncle appointed him to Houghton le Spring. Jealousy earned Gilpin many enemies, for the parish was large and its rectory the size of a bishop's mansion.
It was at Houghton that Gilpin obtained his name, "The Apostle of the North." Pitying the ignorance of the common people, he would ride in winter through districts which were without pastors and preach to them, distributing alms to the poorest. In this way he exerted great influence on Northumberland and Yorkshire. The people adored him. Clerics resented him. They denounced him as a heretic. Tunstall ordered him left alone. "...he hath more learning than you all." The envious clergy then forwarded thirty-two charges to Bonner, who summoned him to give an account of himself.
With humility Gilpin rejected offers of high position after the ascendancy of the Protestants. Like many of the day he had to wrestle hard with his conscience before accepting Church of England orders. Forced to preach one sermon against his will, he boldly censured his own bishop. The bishop followed him home, pleading for forgiveness. He probably got it, for Gilpin was always ready to forgive. When rebels plundered and burnt his house and barn, he pleaded with the authorities to spare their lives.
Gilpin had escaped Bonner's wrath in 1558, but death found him in the end. Knocked down by an ox at market, he did not recover. He died on this day, March 4, 1583. Two biographies were written by admiring contemporaries, one a family member, the other a former pupil who had become a bishop.
Bibliography:
"Gilpin, Bernard." Chambers Biographical Dictionary. Editors: J.O. Thorne, T.C. Collocott. New Rochelle, N.Y.: Cambridge University Press, 1986, c1984.
"Gilpin, Bernard." Dictionary of National Biography. Edited by Leslie Stephen and Sidney Lee. London: Oxford University Press, 1921-1996.
"Gilpin, Bernard." The Oxford Dictionary of the Christian Church. Edited by F. L. Cross and E. A. Livingstone. Oxford, 1997.
Gilpin, William. Life of Bernard Gilpin. London: John and James Rivington, 1753.
Last updated May, 2007.