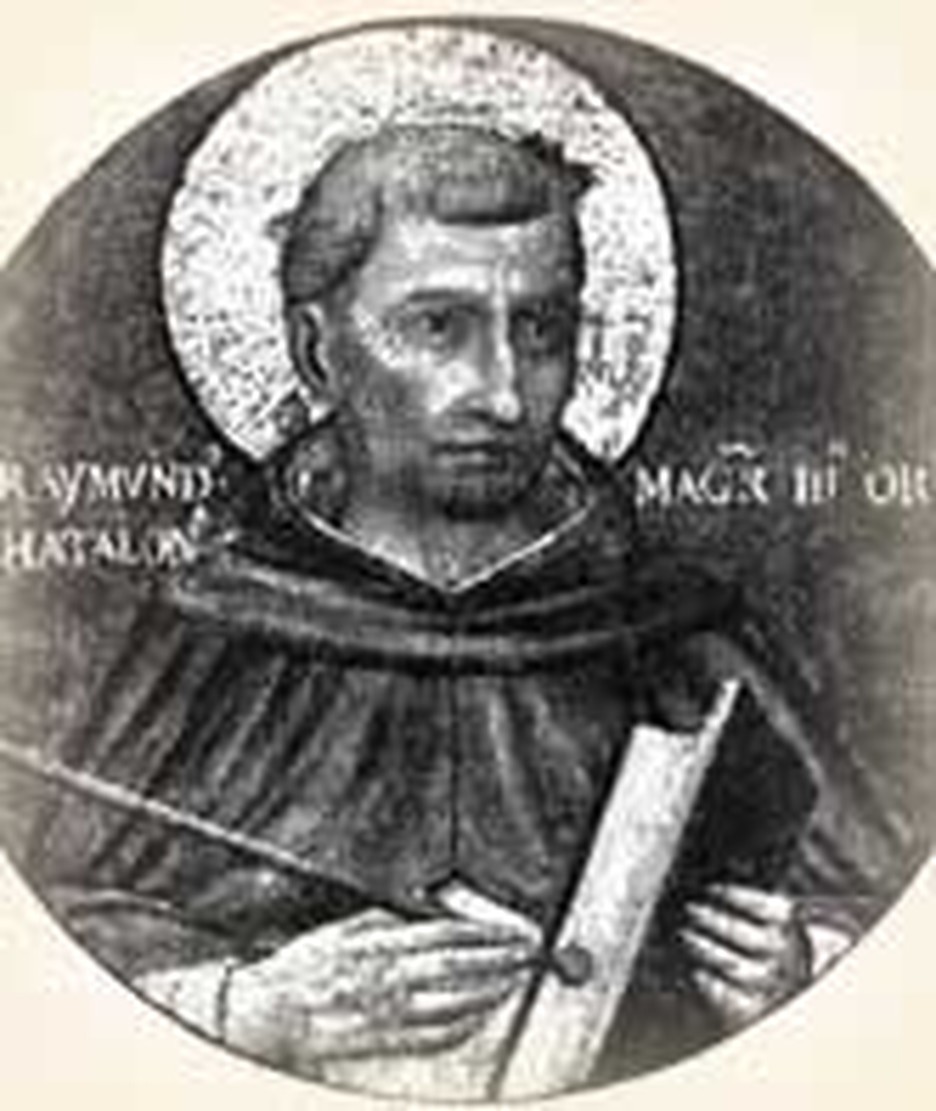 Raymond of Penafort was the kind of man that scholars listen to and popes honor. An example of this thirteenth-century scholar's qualities was his concerned to win Muslims to Christ. It was he who urged Thomas Aquinas to prepare definitive arguments that the Dominican missionaries could use in reasoning with the Islamic philosophers. It was probably because of Raymond's suggestion that the renowned philosopher prepared his vast Summa contra Gentiles (Compendium against the Gentiles).
Born near Barcelona, Spain in 1175, Raymond was acutely aware of Muslims and Jews, because of the Moorish conquest of Spain. Much of his life, he would be interested in winning them to Christ. He became a notable teacher of such subjects as rhetoric and canon law. Eventually he was invited to Italy, where he taught for several years. But he wanted something more. The preaching of Reginald, the prior of the Dominicans in Bologna, attracted him. He decided to renounce all of his honors and return to Spain in 1222 where he joined the Dominicans.
Raymond wrote an important work on penitence. One of those who came to Raymond in repentance was Peter Nolasco. With assistance from Raymond and King James of Aragon, Peter formed the order called Mercedarians to ransom Christians held by the Moors (North African Moslems). Raymond rebuked King James of Aragon for sin. Eventually James repented, too.
Pope Gregory IX commanded Raymond to collect and arrange a vast, scattered body of canon law. (These are church laws that govern morals, faith and discipline.) Once Raymond completed this collection, Gregory declared that it was the only collection with authority. It alone was to be used in the schools.
Pope Gregory wanted to make Raymond an archbishop. Raymond refused. The Dominicans, however, chose him as their general. He served for two years, then resigned, saying his health wasn't up to the job.
For the rest of his life, he worked hard to convert Muslims and Jews. To help this cause, he established a school of Hebrew and Arabic studies. By his death, an estimated 10,000 Muslims had taken baptism.
Raymond died in 1275. He was about ninety years old. In 1601, Pope Clement VIII canonized him (named him a saint). Raymond of Penafort's feast is on this day, January 7.
Bibliography:
O'Kane, Michael M. "St. Raymond of Penafort." The Catholic Encyclopedia. (Appleton, 1912).
"Raymond of Penafort." The Oxford Dictionary of the Christian Church, edited by F. L. Cross and E. A. Livingstone. Oxford, 1997.
Various internet and encyclopedia articles.
Last updated June, 2007