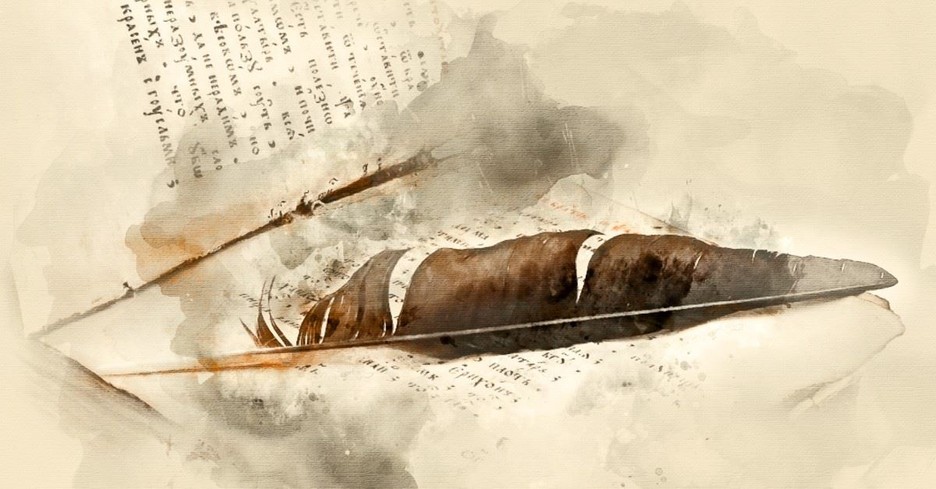 How Did the Early Christians Describe Themselves?
It would be a mistake to romanticize the early church as an age of purity to which we should seek to return. The churches always had their problems and internal struggles. Nevertheless, the early churches as a whole did represent something different in their world. It attracted both devoted followers and brutal persecutors. To see what these early believers were like, let's go to the sources and hear what they were bold to proclaim about themselves.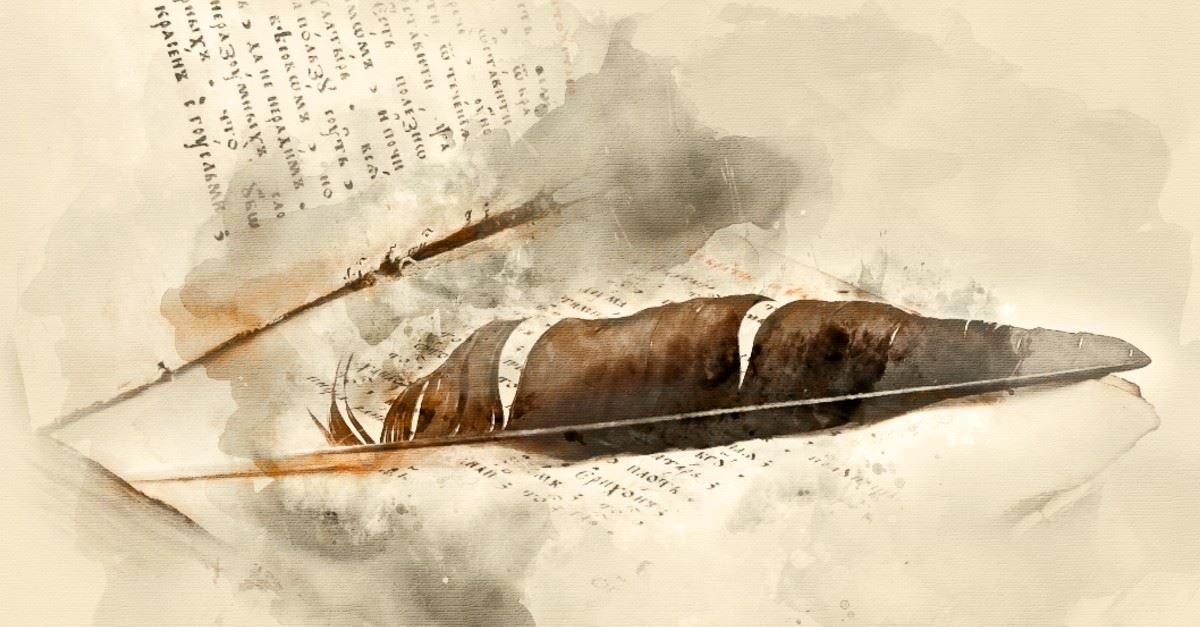 From the First Apology of Justin Martyr (AD 150)
First, an early philosopher, Justin Martyr, wrote to the Roman emperor, Antonius Pius around AD 150 to defend the Christians. The "apology" was not saying "sorry" but was a defense of a viewpoint. In the excerpt below we see how the believers were eager to invite the most intense scrutiny of their lives. At the same time note how Justin Martyr reminds the most powerful man in that world that he may not really be as much in charge as he thinks.
"Since you are called pious and philosophers, guardians of justice and lovers of learning, pay attention and listen to my address. If you are indeed followers of learning, it will be clear. We have not come to flatter you by this writing nor please you by our address, but to beg that you pass judgment after an accurate and searching investigation. . . . As for us, no evil can be done to us unless we are convicted as evildoers or proved to be wicked men. You can kill us. But you cannot hurt us.

"To avoid anyone thinking that this is an unreasonable and reckless declaration, we demand that the charges against the Christians be investigated. If these are substantiated, we should be justly punished. But if no one can convict us of anything, true reason forbids you to wrong blameless men because of evil rumors. If you did so, you would be harming yourselves in governing affairs by emotions rather than by intelligence. . . . It is our task, therefore, to provide to all an opportunity of inspecting our life and teachings. . . . It is your business, when you hear us, to be good judges, as reason demands. If, when you have learned the truth, you do not do what is just, you will be without excuse before God."
The Epistle to Diognetes (AD 130)
Here is a gem we are most fortunate to have as only one copy survived the centuries. We do not know who wrote it. It came from the second century. It was, like the New Testament, originally written in Greek. In this brief excerpt we have preserved a magnificent description of Christian living in what was expected in the early church community.
"For the Christians are distinguished from other men neither by country, nor language, nor the customs which they observe. For they neither inhabit cities of their own, nor employ a peculiar form of speech, nor lead a life which is marked out by any singularity. The course of conduct which they follow has not been devised by any speculation or deliberation of inquisitive men; nor do they, like some, proclaim themselves the advocates of any merely human doctrines. But, inhabiting Greek as well as barbarian cities, according as the lot of each of them has determined and following the customs of the natives in respect to clothing, food, and the rest of their ordinary conduct, they display to us their wonderful and confessedly striking method of life.

"They dwell in their own countries, but simply as sojourners. As citizens, they share in all things with others and yet endure all things as if foreigners. Every foreign land is to them as their native country, and every land of their birth as a land of strangers. They marry, as do all others; they beget children; but they do not destroy their offspring. They have a common table, but not a common bed. They are in the flesh, but they do not live after the flesh. They pass their days on earth, but they are citizens of heaven. They obey the prescribed laws, and at the same time surpass the laws by their lives. They love all men and are persecuted by all. They are unknown and condemned; they are put to death and restored to life. They are poor yet make many rich; they are in lack of all things and yet abound in all; they are dishonored and yet in their very dishonor are glorified. They are evil spoken of and yet are justified; they are reviled and bless; they are insulted and repay the insult with honor; they do good yet are punished as evildoers. When punished, they rejoice as if quickened into life; they are assailed by the Jews as foreigners and are persecuted by the Greeks; yet those who hate them are unable to assign any reason for their hatred. To sum it all up in one word -- what the soul is to the body, that are Christians in the world."
From the Apology of Tertullian (AD 197)
One of the most lively early church scholars was Tertullian, the North African who lived from around AD 160-225. He commended the Christian faith to the pagan world. In this excerpt we get priceless insight into the practices of early Christian worship, discipline, leadership selection, and financial giving. But most significantly, Tertullian preserves the amazing pagan observation of the Christians: "See how they love one another."
"We are a body knit together as such by a common religious profession, by unity of discipline, and by the bond of a common hope. We meet together as an assembly and congregation, that, offering up prayer to God as with united force, we may wrestle with Him in our supplications. This strong exertion God delights in. We pray, too, for the emperors, for their ministers and for all in authority, for the welfare of the world, for the prevalence of peace, for the delay of the final consummation. We assemble to read our sacred writings . . . and with the sacred words we nourish our faith, we animate our hope, we make our confidence more steadfast; and no less by inculcations of God's precepts we confirm good habits. In the same place also exhortations are made, rebukes and sacred censures are administered. For with a great gravity is the work of judging carried on among us, as befits those who feel assured that they are in the sight of God; and you have the most notable example of judgment to come when anyone has sinned so grievously as to require his severance from us in prayer, in the congregation and in all sacred intercourse. The tried men of our elders preside over us, obtaining that honour not by purchase but by established character. There is no buying and selling of any sort in the things of God. Though we have our treasure-chest, it is not made up of purchase-money, as of a religion that has its price. On the monthly day, if he likes, each puts in a small donation; but only if it be his pleasure, and only if he be able: for there is no compulsion; all is voluntary. These gifts are . . . not spent on feasts, and drinking-bouts, and eating-houses, but to support and bury poor people, to supply the wants of boys and girls destitute of means and parents, and of old persons confined now to the house; such, too, as have suffered shipwreck; and if there happen to be any in the mines or banished to the islands or shut up in the prisons, for nothing but their fidelity to the cause of God's Church, they become the nurslings of their confession. But it is mainly the deeds of a love so noble that lead many to put a brand upon us. See, they say, how they love one another, for they themselves are animated by mutual hatred. See, they say about us, how they are ready even to die for one another, for they themselves would sooner kill."
Governor Pliny writes Emperor Trajan for advice in dealing with "The Christian Problem" (AD 112)
Pliny, the Roman governor in Bithynia, in present day Turkey, had a problem. What was he to do with the Christians who were spreading rapidly? He wrote to his emperor Trajan in Rome, seeking advice. He describes the Christian problem and shows how some under pressure were willing to renounce their faith and others were not. He then gives valuable description of Christian life, practice and worship at that time.
"An anonymous document was published containing the names of many persons. Those who denied that they were or had been Christians, when they invoked the words dictated by me, offered prayer with incense and wine to your image, which I had ordered to be brought for this purpose together with statues of the gods, and moreover cursed Christ -- none of which those who are really Christians, it is said, can be forced to do -- these I thought should be discharged. Others named by the informer declared that they were Christians, but then denied it, asserting that they had been but had ceased to be, some three years before, others many years, some as much as twenty-five years, They all worshipped your image and the statues of the Gods, and cursed Christ. They asserted, however, that the sum and substance of their fault or error had been that they were accustomed to meet on a fixed day before dawn and sing responsively a hymn to Christ as a god, and to bind themselves by oath, not to some crime, but not to commit, fraud, theft, or adultery, not falsify their trust, nor to refuse to return a trust when called upon to do so. When this was over, it was their custom to depart and to assemble again to partake of food -- but ordinary and innocent food. Even this, they affirmed, they had ceased to do after my edict by which, in accordance with your instructions, I had forbidden political associations. Accordingly, I judged it all the more necessary to find out what the truth was by torturing two female slaves who were called deaconesses. But I discovered nothing else but depraved, excessive superstition."
Sociologist, Rodney Stark (1996)
And, finally, the observations of a prominent present day researcher.
Rodney Stark analyzed the survival and growth of the early church in the first few centuries. Here is his fascinating summary of the Early Church.
". . . Christianity served as a revitalization movement that arose in response to the misery, chaos, fear, and brutality of life in the urban Greco-Roman world. . . . Christianity revitalized life in Greco-Roman cities by providing new norms and new kinds of social relationships able to cope with many urgent problems. To cities filled with the homeless and impoverished, Christianity offered charity as well as hope. To cities filled with newcomers and strangers, Christianity offered an immediate basis for attachment. To cities filled with orphans and widows, Christianity provided a new and expanded sense of family. To cities torn by violent ethnic strife, Christianity offered a new basis for social solidarity. And to cities faced with epidemics, fire, and earthquakes, Christianity offered effective nursing services. . . . For what they brought was not simply an urban movement, but a new culture capable of making life in Greco-Roman cities more tolerable." Rodney Stark, The Rise of Christianity, Princeton University Press, 1996, page 161.
Photo Credit: Getty/Nikolos