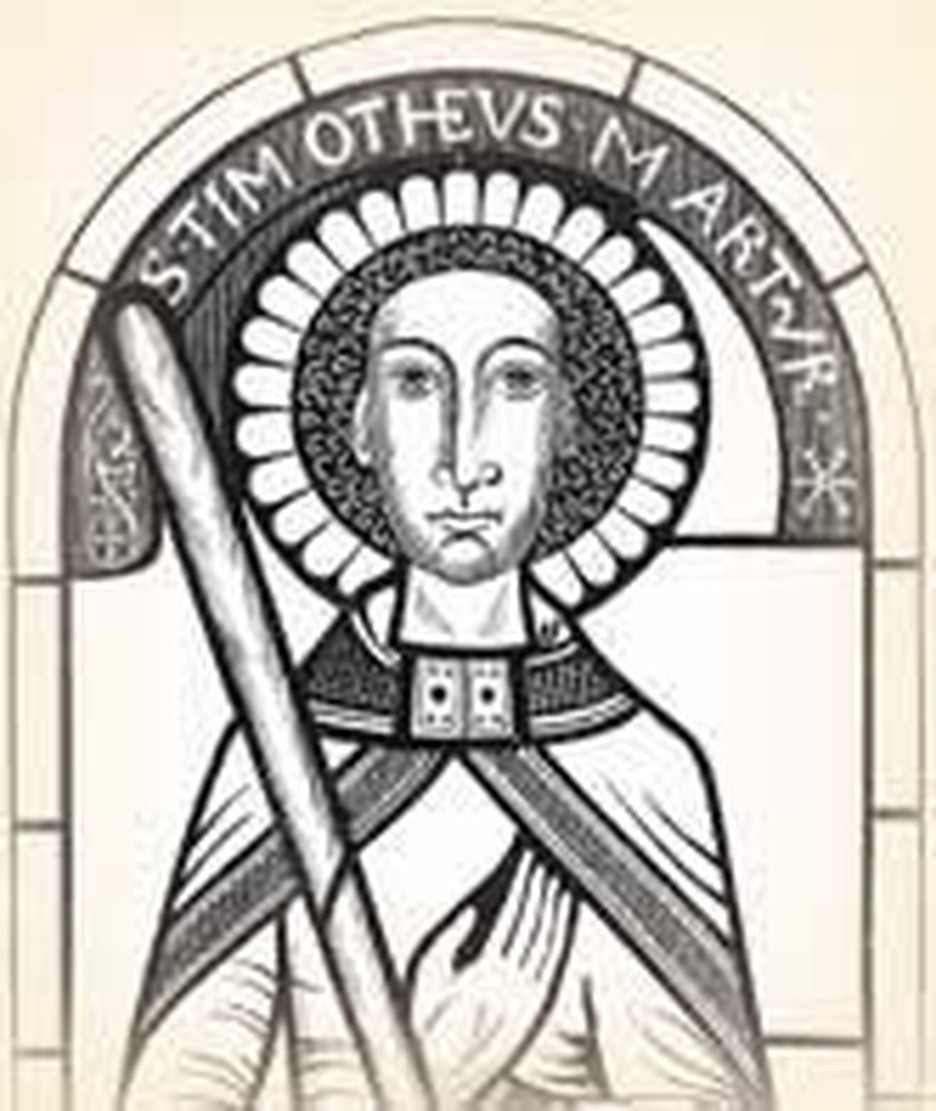 A grizzled old man sat in a prison cell in Rome. He expected shortly to die. That fact in itself was not fearsome to him. He was convinced that to die was a good thing for him: it would bring him immediately into the presence of Christ.
Yet he did not want to die without the companionship of a younger man who had been his close associate for many years. And so he wrote him a last letter. "Paul, an apostle of Christ Jesus by the will of God according to the promise of the life which is in Christ Jesus, to Timothy, my beloved child, grace, mercy and peace from God the Father and Christ Jesus our Lord."
Paul had met Timothy on his first missionary journey. Timothy may have witnessed the stoning of Paul at Lystra. Paul always spoke of him as his own son in Christ. Several of Paul's letters list Timothy as a coauthor.
Timothy traveled a good deal with Paul. Sometimes Paul sent him to cover difficult assignments in his stead. , Timothy was the son of a Jewish mother and a Gentile father, and undoubtedly knew the ways of each people. Another of Paul's traveling companions, in whom he reposed great trust, was Titus. Titus was a full Gentile.
Late in life, Paul wrote letters to these two men, letters which are rich with instructions for Christian leadership.* The last of these letters, Paul's "swan song" was written to Timothy.
"As I remember your tears, I long day and night to see you, that I may be filled with joy. I am reminded of your sincere faith, a faith that dwelt first in your grandmother Lois and your mother Eunice and now, I am sure, dwells in you..."
Near the close of his several pages of advice and exhortation, Paul urged Timothy, "Do your best to come before winter."
Was Timothy wavering? In an earlier letter, Paul had warned him against timidity. Now Paul urged him to rekindle his gift. He pleaded with him not to become entangled in civilian pursuits. He described the character of the true pastor and said, "I charge you in the presence of God and of Christ Jesus who is to judge the living and the dead, and by his appearing and his kingdom: preach the word, be urgent in season and out of season, convince, rebuke, and exhort, be unfailing in patience and teaching..."
"For I am already on the point of being sacrificed; the time of my departure has come. I have fought the good fight, I have finished the race, I have kept the faith..."
Tradition says that Timothy died when he rushed into the portico of a pagan temple to plead with a procession bearing idols to cease a lewd dance in honor of their god. Outraged, the dancers beat him to death with sticks and stones. On this day, January 26, the Anglican, Lutheran and Roman churches commemorate the companions of Paul, Timothy and Titus.
*Some scholars dispute Paul's authorship of these letters. However, they were accepted by every authority of the early church except the heretic Marcion. One of the bishops who accepted the letters was Polycarp. His life overlapped Timothy's, and he was in a far better position to judge their authenticity than we are. Textual criticism which denies their authorship has to answer strong counter-arguments. The tone of the books and their depth of spiritual insight is reminiscent of Paul's other writings. Therefore, this article accepts the long tradition of the church in defense of Paul's authorship, a tradition never seriously challenged until the nineteenth century.
Bibliography:
Aherne, C. "Epistles to Timothy and Titus." The Catholic Encyclopedia. New York: Robert Appleton, 1914.
Baring-Gould, Sabine. Lives of the Saints. Edinburgh: John Grant, 1914.
Cross, F. L. and Livingstone, E. A. The Oxford Dictionary of the Christian Church. Various articles. Oxford, 1997.
Lockyer, Herbert. All the Apostles of the Bible. Grand Rapids: Zondervan, 1972.
Tenney, Merrill C. Pictorial Bible Dictionary. Nashville: Southwestern Co. 1972.
Last updated June, 2007