There's a fine line between knowing God and knowing of God. I was in the latter camp for a number of years when I first became a follower of Jesus. By nature, I was a lover of words and books so, in my attempts to get to know God better, I dived into Bible studies, theological studies, attended conferences, and read my first Bible to pieces.
I felt like no matter how much I read my Bible and memorized scripture, I still felt unsatisfied, like wanting a fine steak dinner with all the delicacies but settling for a protein shake instead.
I explained my struggles to my Bible study teacher one evening after class when she said something remarkable, "It's one thing to take choice morsels from the Bible; it's sustainable but you will always be hungry because you aren't sitting with God. She then asked, "How often do you sit in silence and reflect on what God is saying?" And then she fired off several more questions:
How can you get to know God instead of just knowing of God?
How can you look back at prayer requests and see how and when God answered?
How can you keep track of prayer requests?
How can you be sure to pray for loved ones, the world, unbelievers, and friends?


She had me there. I loved reading about God but didn't really know him because I wasn't spending time in prayer, nor was I sitting with Him to receive an answer. She suggested that I keep a prayer journal, and it has been a game-changer!
Purpose of a Prayer Journal
Friends, a prayer journal isn't meant to be another tedious item to keep track of. It's meant to be something you desire to do. It's messy, full of emotion, thoughts, doubts, and questions. It's meant to be a tool to connect you to the heart of God. It's meant to be a way to record your faith walk. It's a way to deepen your faith and help you share what God has done in your life. It's meant to be a place of remembrance like the stone altars in the Bible.
In the Old Testament, people like Hagar, Moses, and Jacob built stone altars after their encounter with God as a reminder of God's promises, what he did, and to serve as a tool to teach others. Friends, this is the essence of a prayer journal!
Prayer is a strange and wonderful thing. It's a way for God to whisper his directions and answers into your life. And I imagine, it's a lifelong lesson for everyone. I've been getting up at four in the morning for the last few years because it seems that this is when God wants to talk to me most. I stumble down the stairs to the aroma of coffee filling the air as I fill up my cup, grab my Bible, my journal, and a pen. I then light a candle and snuggle up in a favorite blanket because this time isn't a chore, it's a time of enrichment that feels like soul care. I then pray one simple prayer, "Okay, God what do you want to say to me today during my soul time with you?"
I sit in the silence and relish the moment and wait for his presence to fill the room before I open my Bible App and read today's plan. Then I open my journal and begin to S.O.A.P. Soap is an interactive way to study God's word and hear him speak.
1. What Does S.O.A.P. Mean?
Scripture: You physically write out the scripture. Believe me, friends, you'll be amazed at how God reveals himself to you through Scripture.
Observation: What do you see in the verses that you're reading? What is happening? What was the outcome? Who was the book written by, who was the author writing to? Who is the audience? Is there a repetition of words? What words stand out to you?
Application: This is when God's Word becomes intimate. What is God saying to you today? What stands out at this moment? How can you apply what you just read to your life? What changes do you need to make? Is there an action that you need to take?
Prayer: Pray God's Word back to him. If he has revealed something to you during this time, pray about it. Confess if he has revealed some sin that is in your life. Write out your prayer. Write out everything he is saying to you. Consider dating the entry if it's a specific request you're looking for answers to.
Afterward, I open another section of my journal to specifically talk to God about my husband, my kids, my friends, unbelieving friends, the world, and the church. Each day of the week is for each of these sections.
What I love about this process is seeing how God is restoring the broken parts of my soul. I also love reading about prayers that he has answered and reflect on how faithful he really is.
You may be reading this thinking, "I want to keep a journal, but this seems so complicated." And that is an okay place to be because God is calling you to go deeper, and you are searching for a way to answer the call. Aside from S.O.A.P., here are five other ways to keep a prayer journal this year.
2. Journal and Pray
Simply begin by purchasing a notebook or journal. Many individuals, like myself, never considered the possibility of a prayer journal. Either you were like me and are thirsty for God, but you don't have a prayer life, or you do write in a personal journal. Keep your journal with you wherever you go. Even if you don't write in it every day, you'll have it with you when godly inspiration strikes. It's also a reminder to open it and write your prayers every day too.
3. Journal Your Thanks
Sometimes it's hard to see how God is moving in your life, especially in seasons of struggle. Keep a gratitude journal and write out three to five things you are thankful for. A gratitude journal is the perfect place to start if you are a beginner. Writing out your thanks opens your eyes to the work of God's hands in your life. It opens your eyes to the blessings you may not have realized you have. It opens your heart to praise God and give thanks for the things he is doing.
In fact, research shows gratitude is vital to our mental health. The Greater Good Magazine reports, "Over the past decade, they've not only identified the great social, psychological, and physical health benefits that come from giving thanks; they've zeroed in on some concrete practices that help us reap those benefits." It forces us to pay attention to the goodness of God in our lives.
It doesn't necessarily have to be on paper. In this digital age, there are several apps out there or you can take to social media. I have friends who use social media to journal their gratitude. It not only comes up as a memory in a time-hop but it shows others who read your gratitude posts how God is moving in your life and it inspires them to look into their own lives to see how God is moving.
4. Journal Your Praise
Another great place to start is to praise God. Consider keeping a praise journal where you can write out three to five things you are praising God for. Instead of using your journal as a place to vent, use this journal to praise God for what he is already doing about the struggles, hardships, or problems in your life. Claim the promises you've found in his word and write what God is teaching you in this situation.
It can be something like this: "Father God, I thank you that I am fearfully and wonderfully made. Thank you for the ability to restore my health by talking to you and with my doctor. Lord, I thank you in advance for the work you are already doing in my life. It's amazing to see the results of the changes from eating healthier. Please help me to continue to turn to you when I feel weak in the struggle. Thank you for reminding me that I am a masterpiece in progress."
Debbie Williams Taylor is a gifted speaker, writer, author, and prayer warrior. She created a prayer journal that provides structure, reduces distractions, and it's easy to carry with you. It was one of my favorite journals before I switched to S.O.A.P. This journal has a week-at-a-glance and a monthly view. For individuals who like daily planners, this journal has that same feel and structure.
6. Prayer Altars for the Family
Chances are some of you who are reading this, long to connect with God more and teach your children the importance of it too. If you're a busy parent in the trenches, consider a prayer altar. All it takes is a notebook, a few pens, and a Bible verse. Each day as we got ready for school, my kids, husband, and I took turns to read the day's verse. Then during individual moments, we would sit silently with God before we wrote out our prayer requests and gratitude all on the same page.
The prayer journal laid open on our sofa table in the dining room where we could see it throughout the day. It reminded us of our prayers, the prayer requests of others, and how God is connected to us throughout the day. Plus, as a parent, it allowed me to lift up my children's prayers too.
Take your soul time seriously with God. It's a moment to restore and reconnect your soul and let it soak in his presence. There are never any dumb prayer requests to God. He simply loves that his child is taking the time to seek him, call to him, and spend time with him. If your prayer life is feeling too rigid or stale, mix it up. If you pray while driving, make time before you leave the house. If you write out your prayers, speak them out loud too. Journaling your prayers shouldn't feel like something else to check off your "to-do" list. It should feel like soul time that gives you the desire to seek God more. A dangerous follower of Christ to the enemy is the kind that talks to God — you!
©iStock/Getty Images Plus/yokeetod
---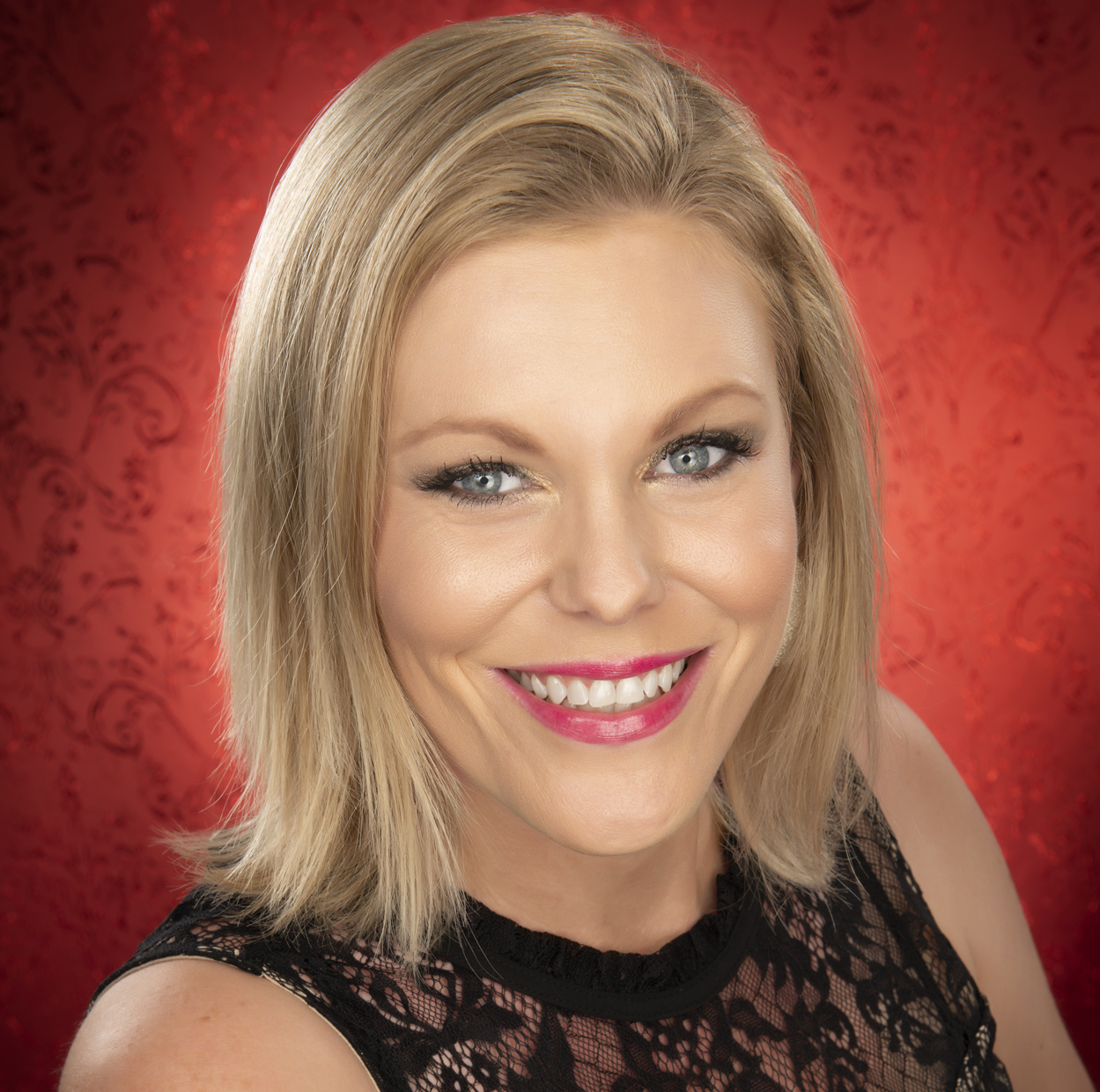 Heather Riggleman is a believer, wife, mom, author, social media consultant, and full-time writer. She lives in Minden, Nebraska with her kids, high school sweetheart, and three cats who are her entourage around the homestead. She is a former award-winning journalist with over 2,000 articles published. She is full of grace and grit, raw honesty, and truly believes tacos can solve just about any situation. You can find her on GodUpdates, iBelieve, Crosswalk, Hello Darling, Focus On The Family, and in Brio Magazine. Connect with her at www.HeatherRiggleman.com or on Facebook.