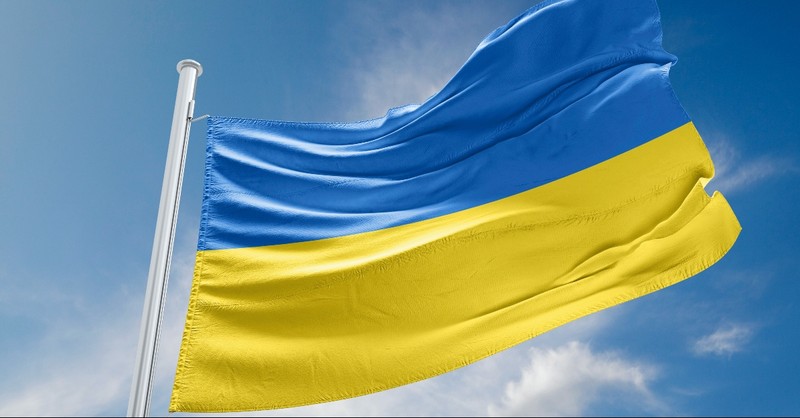 The world has been in turmoil for years, and every time it seems like peace is in the air, a new tragedy hits the news. This week Russia invaded the Ukraine inciting war between the two nations.
The nations of the earth are more interconnected than ever before, and each day we hear of another international war, famine, sickness, or natural disaster.
Discouraging news fills our screens each day, and if we aren't careful, it can also fill our hearts and lives.
What are we to do in these situations? How do we aid the Ukraine, help its people, and directly impact a problem in which we have no say?
Do we shake our heads, confessing that it is terrible news, then move on with our day? Or is there another answer?
I believe there is an answer and that, as Christians, God gives us both the means and the responsibility to make a shift in lands we may never touch. How can we do this? The answer is through prayer.
Our prayers can change lands, shift the tides of wars, and ultimately influence the unfolding of history. Your prayers matter and make an eternal difference in situations on the other side of the planet.
In his letter to Timothy, the Apostle Paul urges believers to pray for people and kings of lands so that they may live peaceful and quiet lives. Meaning if we pray for all people and their leaders, we will live peaceful lives.
But if we do not, then we may not live peaceful lives! I can't speak for you, but I don't want to take that risk. So, I'm going to pray for the leaders of all nations involved in the Ukraine-Russian War.
First of all, then, I urge that supplications, prayers, intercessions, and thanksgivings be made for all people, for kings and all who are in high positions, that we may lead a peaceful and quiet life, godly and dignified in every way (1 Timothy 2:1-2).
There is a direct connection between you praying for the nations and living a peaceful life. That is a big statement with huge ramifications!
But how do we even start to pray for these nations? For the Ukraine and the innocents in Russia? What do we pray for?
Luckily Paul and other authors of the Bible very clearly teach us how to pray in these circumstances! So, let's dive into 1 Timothy 2:1-2 as a model to help us know how to pray during these dark times.
1. Pray for Those in Power
Paul tells us to pray for all people, but that is a large field of view. That includes the church, the lost, the rich, the poor, the healthy, the sick, and any person in any category of life!
So, if you cannot think of who to pray for in a situation, Paul narrows it down and shows us where to start.
"For kings and all who are in high positions" (1 Timothy 2:2).
That means we pray for the leaders involved in that circumstance. So, for example, pray for the presidents, commanders, and influencers of this conflict. Pray for Ukraine's President Volodymyr Zelenskyy, pray for President Biden, Prime Minister Boris Johnson, even Vladimir Putin. For Jesus said,
"You have heard that it was said, 'Love your neighbor and hate your enemy.' But I tell you, love your enemies and pray for those who persecute you, that you may be children of your Father in heaven. He causes his sun to rise on the evil and the good, and sends rain on the righteous and the unrighteous. If you love those who love you, what reward will you get? Are not even the tax collectors doing that? And if you greet only your own people, what are you doing more than others? Do not even pagans do that? Be perfect, therefore, as your heavenly Father is perfect" (Matthew 5:43-48).
If it is a disease, pray for the national leaders, the healthcare leaders, the hospital managers, and anyone in a high position in that sphere of society.
If it is a famine or natural disaster, pray for the city leaders and governors, the leaders in the aid relief programs, and anyone who may be influencing the circumstances.
The goal is to find the people who have high positions of influence in that situation and pray specifically for them. Whether they are Christian or not does not change whether you pray for them — either way, we are compelled to pray by the Apostle Paul.
2. How Do We Pray?
So now you know who to pray for in the Ukraine-Russia war, but how do you pray? Paul gives us a list to follow.
Supplication. What is supplication? That's a huge word that means humble yourself while asking God for something. Think of it like this. You are approaching the throne room of a king of another nation.
That king has the power in the wave of his hand to either kill you or give you everything you need to be successful in life. He has extreme power.
So, to show respect, you bow your head and get on a knee to make a respectful gesture that he is the king, and you are humbling yourself and recognizing that he is in charge of that land. Then from that posture of humility, you make your request known to him.
That is the idea, but instead, you are approaching not an earthly king but the king of the entire universe.
You humble yourself before him, then make a personal request. Prayer in this category looks something like this,
"Lord, I am asking you to be with all those involved in this conflict." For example. "Lord, I am asking for your help. I am asking that you would step in and make peace. I am asking that you bring justice. I am asking that you bless the leaders with wisdom and grace. I am asking that you encounter them, meet them, guide them, and give them strength."
2 Chronicles 7:14 says, "If my people, who are called by my name, will humble themselves and pray and seek my face and turn from their wicked ways, then I will hear from heaven, and I will forgive their sin and will heal their land."
When we humbly seek the Lord to repent from our sins, he promises to forgive and heal our lands. So, ask God to forgive the sins of the land you are praying for.
Prayer is very similar to supplication and can include it, but it is slightly different. Prayer can consist of personal requests, praising God, and talking to him about the situation.
In prayer, you can recognize who God is and declare truths over the situation. For example, "God, we praise you right now because you are in control. You are sovereign, and you can change this situation."
Intercessions. To intercede means to stand in the gap between two people. Think like an attorney in a law firm. You got framed for murder, and it looks terrible.
It would be best to have a professional who can stand between the judge and the jury on your behalf and represent you before them.
That is an intercessor.
On behalf of the people in the Ukraine and innocent in Russia, you are praying for, you approach God, the ultimate judge, and you defend, speak, and request on behalf of them as though it was yourself. Daniel is an excellent example of this in the Bible.
While I was speaking and praying, confessing my sin and the sin of my people Israel and making my request to the LORD my God for his holy hill (Daniel 9:20).
Notice how he confessed his sins to God, but he also confessed the sins his nation committed. He confesses sins like idolatry, adultery, fornication, and more!
These were sins he never personally committed, but he confessed to God and repented on behalf of his people. He took ownership of them before God as though they were his!
Also, seek the peace and prosperity of the city to which I have carried you into exile. Pray to the LORD for it, because if it prospers, you too will prosper (Jeremiah 29:7).
As an intercessor, you pray for, confess sins, request help, and acknowledge the Ukraine's need for God on behalf of their people.
For example, "Father, forgive our pride! Forgive the bloodshed we have spilled in this war. We ask for your justice to come and that you would turn the war! We ask that you would prosper this city and bring peace!"
Intercession goes two ways. You can also, on God's behalf, speak to the people and the nation you are praying for.
For example, "In Jesus' name, we speak peace over the Ukraine. We proclaim God is in control! We command the storms of war to cease and say peace be still!"
As Ezekiel 22:30 says, "God is looking for people who will stand in the gap as intercessors and pray on behalf of nations and leaders."
Thanksgiving. Many people don't realize it, but thanksgiving is within spiritual warfare, just as much supplication, prayer, and intercession is.
Thanksgiving is a weapon against the kingdom of darkness. So how do you give thanksgiving over the Ukraine and Russia's invasion? Thank God for all He has done, is doing, and will do in that situation. Thank Him that he will take what the devil intends for evil and turn it into good.
Thank Him for the leaders he has chosen for this point in time. Thank Him in advance for victory. We know the end of the story. Jesus wins!
Thank him for everything you can think of regarding the Ukraine and Russia conflict. This is warfare, just like intercession!
The Power of Prayer
I pray that your heart gets ignited for prayer and intercession, and from that place, you will boldly approach the throne of Jesus and make prayers for the Ukraine.
Your prayers matter! Amen.
For further reading:
What Does the Bible Say about Wars?
Are Wars and Rumors of War Tied to the End Times?
Photo Credit: ©iStock/Getty Images Plus/HStocks
---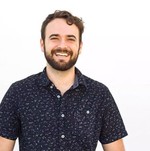 Taylor Jensen is a missionary, pastor, and world traveler. His passion is to help equip believers with practical ways to ignite their faith and bring Jesus into the world around them. That is the goal of his personal blog Fireplace Faith. Want to Learn How to Hear God's Voice? Subscribe here to get his Free Ebook "8 Biblical Ways to Hear God's Voice." Reach out to him any time through his blog or through his social media accounts @taylorcjensen.