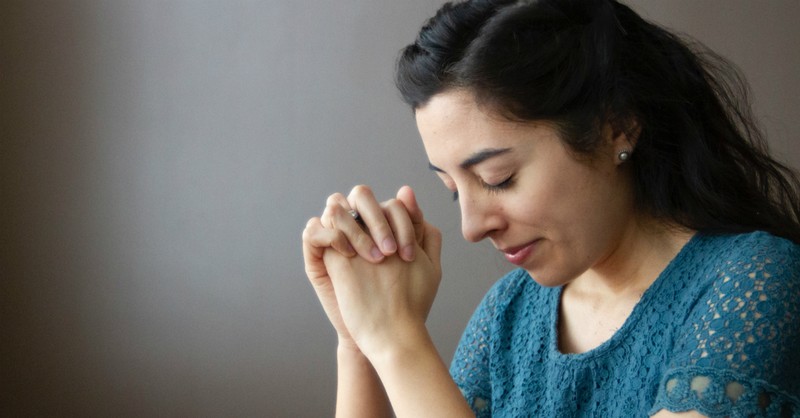 In times of crisis, such as the coronavirus pandemic, it helps to be intentionally spiritual to bolster attitudes and actions in a God-honoring way. We need to be proactive in prayer!
All through the day, we can look to, count on, rest in, and pray to our Father God, and know He will hear us and be faithful to help us. In the midst of COVID-19, we can pray mighty prayers for daily hope, strength, and healing for ourselves as well as for our families, friends, neighbors, church, and nation.
The following are strategies to encourage looking to, counting on, and resting in the Lord during these long quarantine difficult days. Here's your morning, midday, and bedtime plan to seek Him in prayer and discover His peace. Use these to pray healing and protection over those affected by COVID-19.
Prayers for Hope during COVID-19
1. Look to God as you awaken.
We do not know what we will face each day, so it's wise to reset our hearts and minds by seeking the Lord in prayer and looking into God's Word. We can start our day with a simple prayer for guidance, and reflect on a scripture passage or verse to lend stability and hope to morning prayers. Here are some suggestions: Psalm 5:3; Psalm 16:8; Psalm 19:14; Psalm 23; Psalm 59:16; Psalm 88:13; Psalm 90:14; Psalm 143:8; Proverbs 3:5-6; Isaiah 50:4-5; Lamentations 3:22-24; Philippians 4:6-7; and James 1:5.
2. Count on God for this day.
It's one thing to talk about God or even post an inspiring meme about Him on social media, but our Father wants us to take Him at His word and act on what He says. In the morning, we might consider scriptures we have read, studied, memorized, or meditated on in recent days and apply them to current struggles.
One way is to look for action words. For example, there's the word "ask" in James 1:5: "If any of you lacks wisdom, you should ask God, who gives generously to all without finding fault, and it will be given to you." Discover new ways to actively count on our Faithful God!
3. Rest in God as you choose faith.
Almost from the moment our feet touch the floor in the morning—unless we don't listen to television or radio until later in the day—we begin to hear bad news about the latest crisis. Anxiety and fear can fill our hearts and minds unless we focus on God and His perspective. Our fearful thoughts might cause us to say with the Psalmist, "Oh, that I had the wings of a dove! I would fly away and be at rest" (Psalm 55:6). But the truth is, God is the Christian's safe haven of rest—a solid refuge (Psalm 46). The Lord God invites us to hold His hand and not fear (Isaiah 41:13).
4. Pray to God with each sunrise.
"Father, thank you for this new day. Though I don't know all the challenges I'll face, I know You will be with me and You are my hope. You are my strength. You will give me wisdom as I seek Your perspective in Your Word. I pray for those who are hurting or lonely today—that you will comfort them. I pray for those who are ill—that you will heal them. I pray for those who are concerned about what may come in the next uncertain hours—that you will grant them peace as they trust You. Thank you for being our safe haven and solid refuge because of the work of Christ and the Holy Spirit working in us. Amen."
Prayers for Strength during the Coronavirus Pandemic
1. Look to God in the midst of your daily challenges.
By noon, most of us have already faced challenges, and we may think we can handle these things alone; but the Lord says otherwise—we must look to and depend on Him. We need to seek Him through His Word, will, and ways. We can look to God as we are still and quiet before Him, not fretting but waiting patiently for Him to work.
Looking unto Jesus, we take heart (Hebrews 12:2)! We find peace! We discover Jesus is our Overcomer, and He wants to help us overcome our frantic, fearful thoughts. He wants to strengthen and help us—but first, we must seek Him and allow Him to transform our thinking.
2. Count on God to help you tackle each task.
It is important to trust in and count on God, even when our day doesn't go as we planned—and especially when we are afraid (Psalm 56:3). God will guard our hearts with "perfect peace" and protection when our minds are steadfastly trusting Him (Isaiah 26:3-4).
God instructs us to find His peace by handing our anxious thoughts and emotions over to Him, and presenting our needs to Him. He hears and cares, and we can count on Him to be faithful.
3. Rest in God as the day unfolds.
As our day continues, we might encounter circumstances that threaten to shake our heart and trouble our mind. Jesus says when we come to Him with our burdens, He will give us rest (Matthew 11:28). We will not only find the rest of peace in the Lord's holy presence and divine purposes, we will also enjoy His provision and power!
4. Pray to God along your way.
"Dear Lord, as I continue through this day, help me look to Jesus, my Overcomer, and find strength in Him. I give You my worries and fears, and every struggle, and I ask You to transform my thinking as I focus on things that are excellent and praiseworthy, and thoughts that will honor and please You. I pray my mind and heart will not be shaken by circumstances, but that I will lean hard into Your presence, peace, purpose, provision and power. Thank you for being my hope and strength today. Amen."
Prayers for Healing from COVID-19
1. Look to God as you prepare to rest and restore.
So many pillow their heads with a sigh or a tear after challenging or difficult days, and worry about whether tomorrow will bring even more troubles; but our Father God doesn't want us to worry about tomorrow (Matthew 6:34).
He wants us to trust Him for guidance and protection each day. Christians have quoted Psalm 23 as they lie on their beds at night. Looking to the Shepherd reminds us how He cares for us, and we have no need to fear. We are comforted in His presence.
2. Count on God to work things out while you sleep.
While it's foolish to worry about tomorrow, it's wise to prepare our thoughts and emotions for the next day. We might consider scriptures that will help us intentionally count on God and lean into His care—like Romans 15:13, an encouraging verse when personalized and prayed like this: "God of hope, fill me with all joy and peace as I trust in You, so that I may overflow with hope by the power of the Holy Spirit."
3. Rest in God by surrendering all this day's events.
The Lord desires to give His beloved ones sleep (Psalm 127:2). He wants us to rest in Him and not rehearse the struggles of our day. He invites us to lie down and sleep in His peace—no matter our circumstances—and dwell in His safe refuge. Such restful confidence in the Lord gives us strength to face whatever comes. And even if His choice for us is death, we know we are ultimately safe in His hands.
4. Pray to God before falling asleep.
"Dear Father God, thank you for being my help today—perhaps in ways I have not seen. You have guided and protected me, cared for and comforted me. In this crisis and in every struggle in life, You have shown Yourself faithful. You are the God of Hope, and I'm thankful tonight for joy and peace in Your presence. I pray again for my family and friends in need, and for others who are also hurting or lonely tonight. If they know You, please be their refuge and strength, Lord. And if they don't know You, I ask You to use their tough circumstances to draw them and show them their need for salvation in Jesus. I am confident You will abide with me in the days ahead and will ultimately take me to live with You forever. You are sovereign, good, loving and kind, Lord, and I praise Your worthy name. Amen."
Photo Credit: ©Sparrowstock
---
---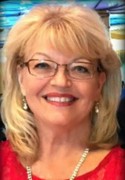 Dawn Wilson and her husband Bob live in Southern California. They have two married sons and three granddaughters. Dawn assists author and radio host Nancy DeMoss Wolgemuth with research and works with various departments at Revive Our Hearts. She is the founder and director of Heart Choices Today, publishes Upgrade with Dawn, and writes for Crosswalk.com. Dawn also travels with her husband in ministry with Pacesetter Global Outreach.