Mother Teresa is remembered as a woman filled with compassion and kindness to people of all ages, backgrounds, ethnicities, and life situations. Photos show her meeting with the homeless, the poor, and people afflicted with diseases. Her birth name was Anjeze Gonxhe Bojaxhiu, and she was an Albanian-Indian Roman Catholic nun and missionary. The way she lived her life brought others to feel the call to become missionaries and share messages of hope, humility, and care. Showing the love of God at all times was the goal of this remarkable woman. Her words and actions continue to be shared around the world today.
10 Important Events in Mother Teresa's Life
1. Mother Teresa was born in Skopje (now the capital of North Macedonia) on August 26, 1910, and was baptized the day after her birth. She lived there for eighteen years and then moved to Ireland. She later moved to India, where she lived most of her life. She never saw her mother or sister after she left for Ireland.
2. At the early age of 12, Mother Teresa already wanted to devote herself to religious life. She left home at the age of 18 to join the Sisters of Loreto. While there, she learned the English language.
3. On May 14, 1937, Anjeze Gonxhe Bojaxhiu took her first religious vows while a teacher and chose to be named Therese de Lisieux, the patron saint of missionaries. She was given the title of "Mother" after making her final vows. She promoted literacy and taught children to read by writing in the dirt with sticks.
4. September 10, 1946, was the day Sister Teresa (who would later become Mother Teresa) said she received the "call" to leave the convent and help the poor. While on a retreat to Darjeeling, she reported having heard the call to give up everything and follow Christ into the slums to serve the people there.
5. In 1948, she began working with the poor. At this time, her attire changed from a traditional Loreto habit to a white cotton sari with a blue border. She also wore sandals. Sister Teresa founded a school in Calcutta. In 1949, a group of young women began helping her care for the hungry and poor.
6. October 7, 1950, Sister Teresa received permission from the Vatican and started the Missionaries of Charity. She said the mission would care for "the hungry, the naked, the homeless, the crippled, the blind, the lepers, all those people who feel unwanted, unloved, uncared for throughout society, people that have become a burden to the society and are shunned by everyone."
7. Teresa opened her first hospice in 1952. Converting an abandoned Hindu temple, she created the Kalighat, the Home of the Pure Heart. Dying people were able to receive medical attention and to die with dignity. By 1996, historians estimate that Mother Teresa operated 517 missions in over 100 countries. The first Missionaries of Charity home in the United States was established in New York City's Harlem district in 1971.
8. In 1979, Mother Teresa received the Nobel Peace Prize for her humanitarian work. She requested the prize money be given to help the poor people in India.
9. In 1983 and again in 1989, Mother Teresa had heart attacks. After the last one, she received a pacemaker. Health battles included malaria, heart failure, and a fall that broke her collarbone, causing her to be hospitalized.
10. On September 5, 1997, Mother Teresa died. She was 87 years of age. In 2016, she was canonized as Saint Teresa of Calcutta.
This Swedish stamp was made to honor Mother Teresa as the 1979 Nobel Peace Prize winner. Photo Credit: satori13/Getty Images
10 Important Quotes by Mother Teresa
Mother Teresa's love for God and people was most evident in her actions. Photos often show her smiling, holding the hands of a sick person, and listening intently. She also wrote about love, most notably in her 1979 Nobel Peace Prize lecture and her book Where There is Love, There is God. These writings include profound words of wisdom.
1. "Love begins at home, and it is not how much we do, but how much we put in the action that we do."
2. "Let us always meet each other with a smile, for the smile is the beginning of love."
3. "We fear the future because we are wasting today."
4. "Spread love everywhere you go. Let no one ever come to you without leaving happier."
5. "Each one of them is Jesus in disguise."
6. "Not all of us can do great things. But we can do small things with great love."
7. "Never be so busy as not to think of others."
8. "If you can't feed a hundred people, then feed just one."
9. "Go out into the world today and love the people you meet. Let your presence light new light in the hearts of the people."
10. "If you judge people, you have no time to love them."
10 Things You Should Know About Mother Teresa
1. The father of Mother Teresa was a businessman. He died when she was about nine years old.
2. Mother Teresa encountered doubt in her life. Although she received and accepted the call to serve others, she was human and had concerns about her ministry. Some people tried to use those doubts to call her a hypocrite.
3. In 1982, Mother Teresa persuaded Israelis and Palestinians to stop fighting so that 37 children with special needs could be rescued from a hospital.
4. Mother Teresa was awarded the Medal of Freedom in 1985, the highest U.S. civilian award.
5. Mother Teresa was small in stature. She was five feet tall.
6. Mother Teresa felt she could serve the poor by staying with them. In 1950, she formed the Missionaries of Charity.
7. According to historians, there were two separate miracles of healing credited to Mother Teresa. She was canonized after her death, which gave her the name Saint Teresa.
8. Mother Teresa was given money along with awards. She used the money to help the homeless and the poor. When a car that the Pope used for travel in 1964 was given to her for an auction, she sold the car and used the money to start a home for lepers.
9. Mother Teresa spoke at the 40th anniversary of the United Nations General Assembly in New York. She opened a home to care for those affected with HIV/AIDS called Gift of Love.
10. Mother Teresa was one of the greatest humanitarians of the 20th century. She is called a "Blessed" woman.
What Can We Learn from Mother Teresa?
A life lived with conviction, purpose, humility, and compassion. Saint Teresa cared for others and shared her questions and doubts without compromise. Her dedication to God allowed the opportunity for Mother Teresa to show His love and glory to everyone she met. Mother Teresa met with well-known people in positions of varying power, such as the Pope, Princess Diana, the Dalai Lama, and Queen Elizabeth II. Even though Mother Teresa was a small woman, her work in the world made a huge impact.
"A new command I give you: Love one another. As I have loved you, so you must love one another. By this everyone will know that you are my disciples, if you love one another." (John 13:34-35 NIV) These are the words Jesus spoke to the disciples.
Saint Teresa shared the love of God through her charity work and compassion.
A Prayer to Live Like Mother Teresa
Father, thank You for people like Saint Teresa who seek to share Your love and glory in every part of the world. Please help us have a servant's heart and be bold as we share our faith.
In the name of Jesus, Amen.
Blessings,
Melissa Henderson
Photo Credit: Getty Images/redstallion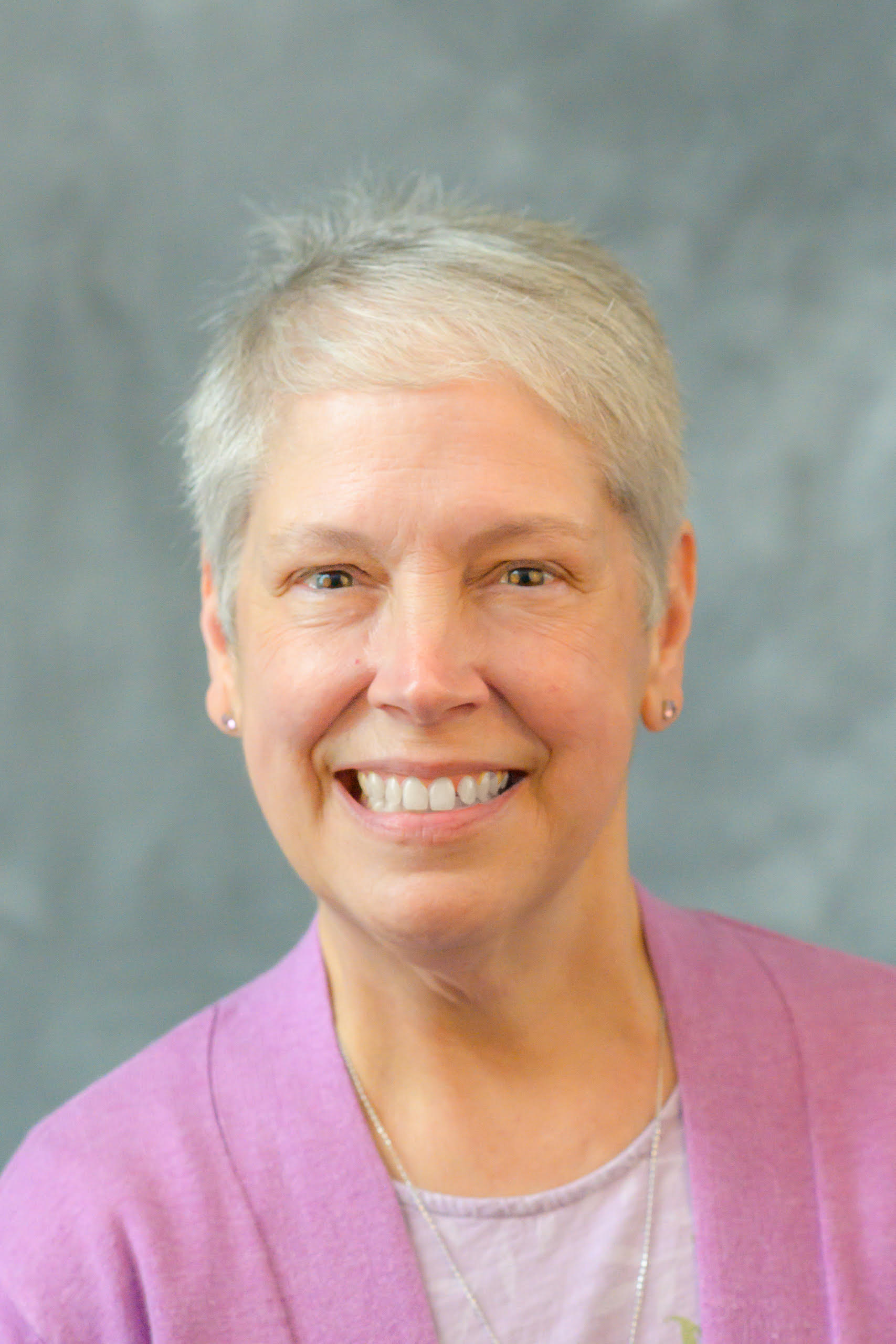 Award-winning author Melissa Henderson writes inspirational messages sometimes laced with a bit of humor. With stories in books, magazines, devotionals, and more, Melissa hopes to encourage readers.
Melissa is the author of Licky the Lizard and Grumpy the Gator. Her passions are helping in the community and church. Melissa is an Elder, Deacon, and Stephen Minister.
Follow Melissa on Facebook, Twitter, Pinterest, and at http://www.melissaghenderson.com
---
This article is part of our People of Christianity catalog that features the stories, meaning, and significance of well-known people from the Bible and history. Here are some of the most popular articles for knowing important figures in Christianity:
How Did the Apostle Paul Die?
Who are the Nicolaitans in Revelation?
Who Was Deborah in the Bible?
Who Was Moses in the Bible?
King Solomon's Story in the Bible
Who Was Lot's Wife in the Bible?
Who Was Jezebel in the Bible?
Who Was the Prodigal Son?
Related podcast:
The views and opinions expressed in this podcast are those of the speakers and do not necessarily reflect the views or positions of Salem Web Network and Salem Media Group.