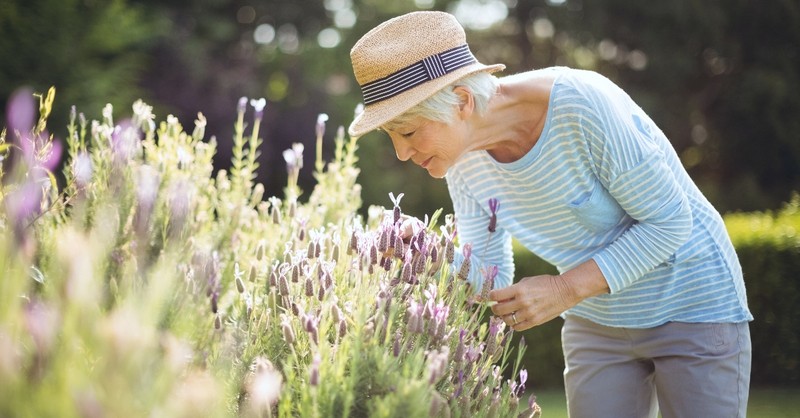 In 2 Corinthians 2:15, Paul describes those who receive the Word of God and embrace Jesus as their Savior as the "pleasing aroma of Christ."
Through their faith, they spread this sweet scent to others by sharing the gospel with those who need to be liberated from the decaying stench of spiritual separation from God.
Out of the five senses, our body's sense of smell is probably the one to which we humans respond the most strongly.
The enticing waft of freshly baked cookies reminds us of the treats that grandma made for us as kids, or the scent of freshly cut grass evokes memories of a past summer holiday.
In contrast, a smell can symbolize danger for us, trigger a negative memory, or even induce trauma, depending on our association with it.
In the same way, the Bible shows us that God responds to olfactory receptors, which are a reflection of the depth of a believer's faith. Paul confirms this in a letter to the Church at Corinth:
For we are to God the pleasing aroma of Christ among those who are being saved and those who are perishing (2 Corinthians 2:15).
However, what does Paul mean that we as believers are the pleasing aroma of Christ?
The Pleasing Aroma of Conquest?
To fully understand the meaning of 2 Corinthians 2:15, we need to look at it in context.
In the preceding verse, Paul writes, "But thanks be to God, who always leads us as captives in Christ's triumphal procession and uses us to spread the aroma of the knowledge of him everywhere" (2 Corinthians 2:14).
A highlight of Roman life was celebrating a victorious army returning from war. Their entry into Rome was marked by a triumphant military parade where jubilant crowds would bask in the glory of their conquering heroes by throwing garlands of flowers and burning incense to honor their gods.
However, there were also other participants in this procession: taking up the rear were the shackled remnants of the Roman's defeated foes, who were being led to their execution at the capitol at the finale of the parade.
Whereas the heady floral and perfume scents acted as a reminder to the Romans of their victory and continued life, for the war victims, the same scents evoked fear and impending death.
In the same way, God leads us in "triumphal procession in Christ" or triambeuo, which is the Greek word to describe a conqueror or a general returning victoriously from a conflict in enemy territory.
We, formerly enemies of God, have been taken "captive" by Him through the redeeming blood of Jesus Christ. However, unlike the Roman war captives who were publicly shamed and faced execution, our eternal union is celebrated for all to see — to God's glory.
Through Him, we, too, can enjoy the pleasing aroma of conquest and march behind our Lord in victory as His warriors, not His slaves. In contrast, those who remain unmoved by the conquering grace of God interpret the processional scent as a decaying stench of death and decay.
A Sensory Metaphor
Having gained some context, we can now better understand that Paul is using an olfactory metaphor in 2 Corinthians 2:15 to separate humanity into two groups through their differing responses to the gospel.
On one side, there are those who receive the Word of God and are on the narrow path of salvation; on the other side, there are those who disregard the gospel and thereby choose to take the wide and well-trodden path that leads to eternal damnation and destruction (Matthew 7:13-14).
Just as we humans enjoy a sweet-smelling scent, so too does God enjoy the fragrant aroma that wafts up to Him from a person who accepts His gift of grace, steps boldly in faith, and submits him — or herself to His will.
Such an aroma breathes life, and it pleases God immensely. Paul confirms this in 2 Corinthians 2:16:
To the one we are an aroma that brings death; to the other, an aroma that brings life. And who is equal to such a task?
Additionally, Paul states that a heart that stubbornly refuses to acknowledge God and is proud of its independence from Him exudes a stench of death and is thereby abhorrent to Him. Isaiah 65:5 describes God's reaction to the fetor that an unbeliever gives off well:
"Keep away; don't come near me, for I am too sacred for you!" Such people are smoke in my nostrils, a fire that keeps burning all day."
Christians Are the Aroma of Christ in the World
Just as the celebratory incense spread amongst the crowds during Roman military processions, we as believers in Christ are His pleasing aroma that should spread our sweet fragrance in the world to those who do not know of the redeeming love of our Savior.
How do we do this? By being Christ's representatives on earth. Through our heart attitude to serve others, our daily behaviors that seek to emulate the sweet scent that Jesus exuded during His ministry on earth, and through sharing the gospel with others, we "transfer" our scent of life to those who are unknowingly giving off the stench of death.
The more mature our faith walk is with the Lord, the stronger the aroma that others breathe in from us. In other words, the more we accept God into our lives, the more we smell like Him.
Alabaster Jars Hold Sweet Fragrances
In the Old Testament, burnt offerings were necessary for the atonement of sins and God's mercy. The fragrances that wafted upwards from these animal sacrifices were "pleasing to the Lord" (Leviticus 23:18).
In the New Testament, Jesus offers Himself as the perfect fragrant offering to God to atone for our sins (Ephesians 5:2), thereby making it possible for us to live in righteousness with God.
Consequently, we offer our bodies as a sweet-smelling living sacrifice, which is the highest form of worship and exultation we can give to our God (Romans 12:1-2).
Mary of Bethany demonstrated this well in Mark 14:3, where she broke an alabaster jar of costly perfume and poured it over Jesus' head whilst he was residing at the house of Simon the Leper.
This perfume was worth about 300 denarii in those times, which is approximately worth $54,509 U.S. dollars today.
Gypsum alabaster was derived from Egypt and had a softer quality that was ideal for making handle-less perfume flasks. Alabaster was not cheap; however, despite its worth, more importance was given to the costly perfume within.
Similarly, God uses us as living vessels to place His divine treasures in and show His power and glory through our imperfection and frailties.
These treasures include the Holy Spirit, who comes to abide in us, as well as the Fruits of the Spirit, gifts, and talents. Like alabaster, our bodies are important; however, they will one day die and decay.
However, the pleasing aroma that we exude, such as described in 2 Corinthians 2:15, will live on eternally and can be used to bless others and bring them to a knowledge of Christ.
We Are a Sweet Fragrance to the Savory Word of God
When you go to the movies, do you ask for sweet or salty flavored popcorn? Or do you ask for a combination of both? (I personally do!)
In Matthew 5:13, Jesus calls us to be "salt of the earth," where we share the savory teachings of the gospel with the entire world. And what better way to complement the ministering of the Word of God than with the sweet fragrant application of our faith?
Therefore, starting from today, go out and make a difference in your corner of the world, knowing that you are fully equipped to help bring others into a relationship with Christ through an unbeatable divine combination of salt and sweet. What a way to satisfy everyone's tastes!
For further reading:
What Does it Mean to 'Make a Joyful Noise Unto the Lord'?
How Do I Bless the Lord Oh My Soul?
Photo Credit: ©iStock/Getty Images Plus/Wavebreakmedia
---

Madeline Kalu is a Christian writer and the co-founder of Jacob's Ladder Blog. She was born in England but currently lives in Germany with her husband, Solomon. As a response to the fear, anxiety, and despair generated by the COVID-19 pandemic, Jacob's Ladder Blog has written a free EBook titled "More than Conquerors through Christ" to encourage, strengthen, and give hope in the midst of this pandemic. You can download the EBook or read it online at www.jacobsladderblog.com.