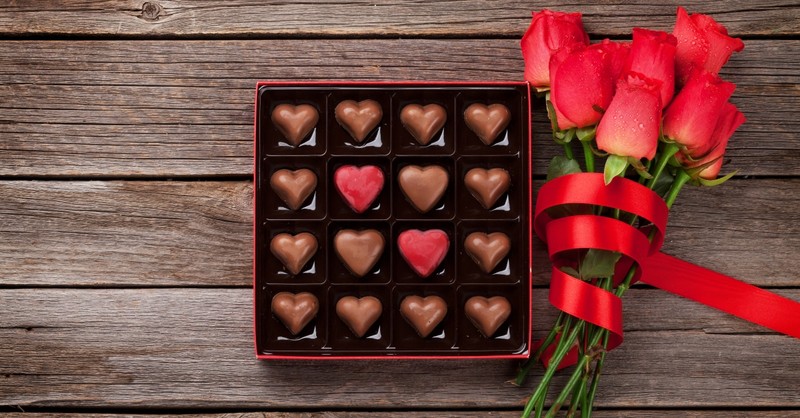 February 14 is when we celebrate Valentine's Day. Although some enjoy it as the celebration of love, others reject it as a materialistic commercialized holiday.
Valentine's Day started with a connection to Christianity but there is a lot of information to wade through to find the truth. The details within the stories connecting it to Christianity are difficult to prove.
Nevertheless, Valentine's Day is connected to Christianity, but not solely.
Christian Connections
Valentine's Day began as Saint Valentine's Day or the Feast of Saint Valentine. The feast was first established by Pope Gelasius I to honor one or two saints named Valentinus for being martyred on February 14.
Those familiar with this connection believe there to be a single man, but there were actually three saints bearing the name Valentine or Valentinus. Two were from Italy and one was from Africa. Two were clearly beheaded, while the third one's martyrdom is only "supposed" by some.
One Valentine's story is that he was a temple priest who was imprisoned for ministering to Christians when they were being persecuted by the Roman empire. While in prison, he fell in love with a young woman (possibly the jailer's daughter) and sent her a farewell note (from "Your Valentine") before his execution. One version of the story states that the young woman was blind, and Valentine healed her, while other stories leave that part out.
Another Valentine's story says that he was beheaded for performing secret weddings when Emperor Claudius had outlawed them for young soldiers.
And yet another story: Valentine was a priest who was arrested, but instead of being put in jail, he was put into the custody of an aristocrat named Asterius. After hearing Valentine speak, he challenged him about the validity of Christ. He bargained with him to heal his for Asterius to believe. Valentine healed her and they all got baptized. After Emperor Claudius II found out, he had Valentine killed.
With the difficulty of determining which details are true, it's no wonder they can be found all mixed together, giving us the idea of a single person.
Pagan Connections
While it is clear that the origin of Valentine's Day is connected to Christianity, there are those who claim paganism is the root. Those telling this story say Christianity took the Roman festival called Lupercalia and "Christianized" it.
Lupercalia was a fertility festival that honored the Roman gods on February 15. Some stories say Juno and Pan, while others say Faunus, Romulus, and Remus.
The details of the festival have differences depending on which story you read, but they're all quite gory.
Nevertheless, Paganism may or may not have had anything to do with Valentine's Day.
Love Birds
How Valentine's Day became connected with romantic love is said to be due to a poem by Geoffrey Chaucer. In 1375, he wrote "Parliament of Foules" connecting romantic love to the beginning of mating season for birds (mid-February). He wrote, "For this was sent on Seynt Valentyne's day/Whan every foul cometh ther to choose his mate."
During that time in history, courtly love flourished, and couples took the occasion to express their love in the form of flowers, candies, and cards (valentines).
Perhaps this is where we get the term love birds from?
What Does This Mean?
Whatever Valentine's Day is to you, it is for you to decide. Personally, I think it's a great opportunity to celebrate love, whether it be for family, friends, lovers, or neighbors because Jesus said that people would know us by our love.
A new commandment I give to you, that you love one another: just as I have loved you, you also are to love one another. By this all people will know that you are my disciples, if you have love for one another (John 13:34-35).
For God so loved the world, that he gave his only Son, that whoever believes in him should not perish but have eternal life (John 3:16).
And above all these put on love, which binds everything together in perfect harmony (Colossians 3:14).
I found the one my heart loves (Song of Solomon 3:4).
Set me as a seal upon your heart, as a seal upon your arm, for love is strong as death, jealousy is fierce as the grave. Its flashes are flashes of fire, the very flame of the LORD. Many waters cannot quench love, neither can floods drown it. If a man offered for love all the wealth of his house, he would be utterly despised (Song of Solomon 8:6-7).
If I speak in the tongues of men or of angels, but do not have love, I am only a resounding gong or a clanging cymbal. If I have the gift of prophecy and can fathom all mysteries and all knowledge, and if I have a faith that can move mountains, but do not have love, I am nothing. If I give all I possess to the poor and give over my body to hardship that I may boast, but do not have love, I gain nothing (1 Corinthians 13:1-3).
Love is patient, love is kind. It does not envy, it does not boast, it is not proud. It does not dishonor others, it is not self-seeking, it is not easily angered, it keeps no record of wrongs. Love does not delight in evil but rejoices with the truth. It always protects, always trusts, always hopes, always perseveres. Love never fails (1 Corinthians 13:4-8).
Love does no harm to a neighbor. Therefore love is the fulfillment of the law (Romans 13:10).
And now these three remain: faith, hope and love. But the greatest of these is love (1 Corinthians 13:13).
Valentine's Day Fun Facts
Passing out Valentine's is a 600-year-old tradition. Esther Howland is the first manufacturer of Valentine's. Today, millions of greeting cards are purchased every year. People consider pink and red the colors of love. Candy hearts were originally medical lozenges. Wearing your heart on your sleeve is more than just a phrase. The candies got their iconic shape much later. The heart shape wasn't always a romantic symbol. Cupid's bow and arrow aren't just for show. Roses are the flowers of love. Men and women prefer the same of candy. The chocolate box has been around for more than 140 years. ~See the full list at Woman's Day.com.
For further reading:
What Is Valentine's Day and Is it Connected to Christianity?
For Those Who Are Alone This Valentine's Day
How to Love More Than Just on Valentine's Day
Photo Credit: ©iStock/Getty Images Plus/karandaev
---
Danielle Bernock is an international, award-winning author, coach, and speaker who helps people embrace their value and heal their souls through the power of the love of God. She's written Emerging With Wings, A Bird Named Payn, Love's Manifesto, Because You Matter, and hosts the Victorious Souls Podcast. A long-time follower of Christ, Danielle lives with her husband in Michigan near her adult children and grandchildren. For more information or to connect with Danielle https://www.daniellebernock.com/