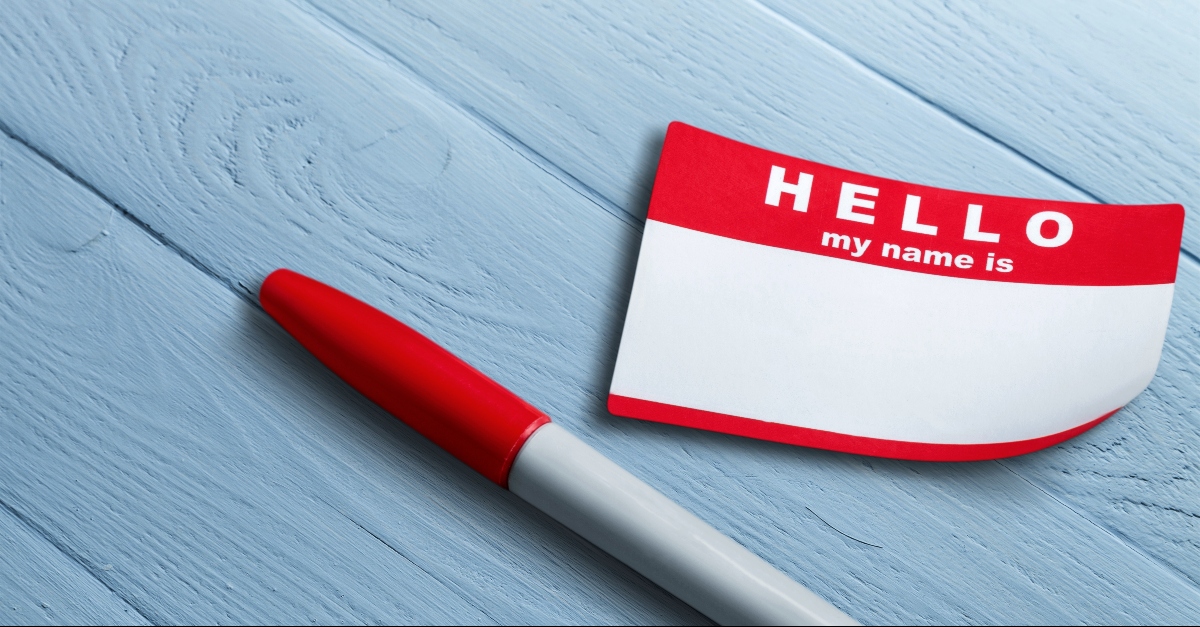 How many names does God have? If you do a google search, you'll get answers from seven to over a hundred. That inconsistency can cause confusion until you understand what a name is.
A name can be a legal proper name, how you address a person, a title they bear, a pet or nickname, or an attribute (something that describes them or a characteristic of theirs).
In the Bible, we find two names God decrees as his, but we find many more names people have given him. There are also names given to God through prophecy, as well as scriptures where God refers to himself with a name. What are all the names of God?
What God Decrees His Name to Be
The earliest place in Scripture where God gives us his name is found in Exodus 3:13-15, in response to Moses asking who he should tell the Israelites who has sent him:
Moses said to God, "Suppose I go to the Israelites and say to them, 'The God of your fathers has sent me to you,' and they ask me, 'What is his name?' Then what shall I tell them?" God said to Moses, "I am who I am. This is what you are to say to the Israelites: 'I am has sent me to you.'" God also said to Moses, "Say to the Israelites, 'The LORD, the God of your fathers — the God of Abraham, the God of Isaac and the God of Jacob — has sent me to you.' "This is my name forever, the name you shall call me from generation to generation (Exodus 3:13-15).
In this passage, we see two names God gives himself, emphasizing the second in a decree. In two more places, we find him declaring this same name of LORD.
And the LORD said, "I will cause all my goodness to pass in front of you, and I will proclaim my name, the LORD, in your presence. I will have mercy on whom I will have mercy, and I will have compassion on whom I will have compassion (Exodus 33:19).
"I am the LORD; that is my name! I will not yield my glory to another or my praise to idols (Isaiah 42:8).
Names People Have Given God
Throughout the Bible, people have given many names to or for God. Sometimes they were given in response to something God had done, other times they were to describe who he is.
Seven of the most familiar use Jehovah, a variant of Yahweh, which is translated into English as LORD. These are:
Three others:
Jesus: On the eighth day, when it was time to circumcise the child, he was named Jesus, the name the angel had given him before he was conceived (Luke 2:21).
Friend of Sinners: The Son of Man came eating and drinking, and they say, 'Here is a glutton and a drunkard, a friend of tax collectors and sinners.' But wisdom is proved right by her deeds (Matthew 11:19).
Abba Father: For you have not received a spirit of slavery leading to fear again, but you have received a spirit of adoption as sons by which we cry out, "Abba! Father!" (Romans 8:15).
Names Prophecy Has Given God
In the prophecies regarding Jesus, he's given many names.
Names God Has Called Himself
El-Shaddai, God Almighty: When Abram was ninety-nine years old, the LORD appeared to him and said, "I am El-Shaddai —'God Almighty.' Serve me faithfully and live a blameless life (Genesis 17:1, NLT).
The Good Shepherd: "I am the good shepherd. The good shepherd lays down his life for the sheep (John 10:11).
Physician: But when he heard it, he said, "Those who are well have no need of a physician, but those who are sick." (Matthew 9:12, ESV).
Bottom Line
Are these all the names of God? No. There is no exhaustive list of names for God.
Our God is an everlasting God and we give him names to relate to him and understand him. For example, in my book Emerging With Wings, I call him The Pursuer. The purpose of that name is to bring revelation of the heart of God and how he doesn't give up on us.
Jesus asked his disciples who people said he was. The answer was various names. He then responded with this, "But what about you?" he asked. "Who do you say I am?"
©iStock/Getty Images Plus/artisteer
---
Danielle Bernock is an international, award-winning author, speaker, and coach who helps people embrace their value and heal their soul through the power of the love of God. She's written Emerging With Wings, A Bird Named Payn (now available in audio), Love's Manifesto and Because You Matter. A long time follower of Christ, Danielle lives with her husband in Michigan near her adult children and grandchildren. For more information or to connect with Danielle https://www.daniellebernock.com/