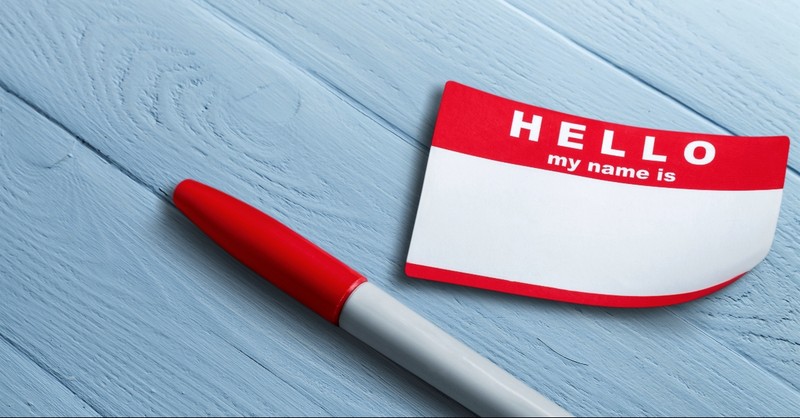 How many names does God have? If you do a google search, you'll get answers from seven to over a hundred. That inconsistency can cause confusion until you understand what a name is.
A name can be a legal proper name, how you address a person, a title they bear, a pet or nickname, or an attribute (something that describes them or a characteristic of theirs). In the Bible, we find two names God decrees as his, but we find many more names people have given him. There are also names given to God through prophecy, as well as scriptures where God refers to himself with a name. What are the names of God?
Names of God in the Bible
Throughout the Bible, people have given many names to or for God. Sometimes they were given in response to something God had done, other times they were to describe who he is. Let's take a look at some of the most popular names of God.
Most familiar use Jehovah, a variant of Yahweh, which is translated into English as LORD. These are:
Other names of God in Scripture:
Abba Father: For you have not received a spirit of slavery leading to fear again, but you have received a spirit of adoption as sons by which we cry out, "Abba! Father!" (Romans 8:15).
Adonai: Adonai is a Hebrew word that translates as "Lord" of "Lord Master" from its derivation "sovereignty". In 1 Samuel 24:8, when David has the chance to take the life of the King of Israel, Saul, who is trying to kill him, and he chooses to spare Saul, he emerges from a cave he has been hiding and calls Saul, "My lord," its root form in the Hebrew similar to Adonai.
Alpha and Omega: In the last book of the Bible, Jesus reveals himself as "the Alpha and the Omega, the First and the Last, the Beginning and the End." Present at the world's beginning, Jesus will also be present at its end, when he and his work are finally and fully revealed. "I am the Alpha and the Omega, the First and the Last, the Beginning and the End." Revelation 22:13
Ancient of Days: God is referenced as the "Ancient of Days" three times in the book of Daniel, chapter 7. It was the venerable appearance of old age that was uppermost in the writer's mind. "What Daniel sees is not the eternal God Himself, but an aged man, in whose dignified and impressive form God reveals Himself
El Roi: "The God who sees me" - used by Hagar in Genesis 16.
Elohim: Elohim is the Hebrew word for God that appears in the very first sentence of the Bible. Genesis 1:1 says, "In the beginning God created the heaven and the earth." It literally says, "In the beginning Elohim, Elohim created the heaven and the earth." The term "Elohim" means "supreme one" or "mighty one".
El Elyon: El Elyon, God Might High, or sometimes LORD Most High is used through Scripture to refer to the LORD, Creator of heaven and earth. Psalm 57:2 says, "I cry out to God Most High, to God who fulfills his purpose for me."
Jesus: On the eighth day, when it was time to circumcise the child, he was named Jesus, the name the angel had given him before he was conceived (Luke 2:21)
Friend of Sinners: The Son of Man came eating and drinking, and they say, 'Here is a glutton and a drunkard, a friend of tax collectors and sinners.' But wisdom is proved right by her deeds (Matthew 11:19).


Names of God Found in Prophecy
In the prophecies regarding Jesus, he's given many names.
Names God Has Called Himself
El-Shaddai, God Almighty: When Abram was ninety-nine years old, the LORD appeared to him and said, "I am El-Shaddai —'God Almighty.' Serve me faithfully and live a blameless life (Genesis 17:1, NLT).
The Good Shepherd: "I am the good shepherd. The good shepherd lays down his life for the sheep (John 10:11).
Physician: But when he heard it, he said, "Those who are well have no need of a physician, but those who are sick." (Matthew 9:12, ESV).
Names God Has Given Himself - I am, Lord
The earliest place in Scripture where God gives us his name is found in Exodus 3:13-15, in response to Moses asking who he should tell the Israelites who has sent him:
Moses said to God, "Suppose I go to the Israelites and say to them, 'The God of your fathers has sent me to you,' and they ask me, 'What is his name?' Then what shall I tell them?" God said to Moses, "I am who I am. This is what you are to say to the Israelites: 'I am has sent me to you.'" God also said to Moses, "Say to the Israelites, 'The LORD, the God of your fathers — the God of Abraham, the God of Isaac and the God of Jacob — has sent me to you.' "This is my name forever, the name you shall call me from generation to generation (Exodus 3:13-15).
In this passage, we see two names that God gives himself, emphasizing the second in a decree. In two more places, we find him declaring this same name of LORD.
And the LORD said, "I will cause all my goodness to pass in front of you, and I will proclaim my name, the LORD, in your presence. I will have mercy on whom I will have mercy, and I will have compassion on whom I will have compassion (Exodus 33:19).
"I am the LORD; that is my name! I will not yield my glory to another or my praise to idols (Isaiah 42:8).
Why Is it Important that We Know the Names of God?
If you don't know all the names of God, does that make you a bad Christian? Of course not. There are literally hundreds of names and titles for God found scattered throughout Scripture. Even some of the most mature Christians in the faith may not know all of them.
But we should learn the names of God because they help us to know his character more. Let's say we are dealing with a health crisis. If we know that God is called the Great Physician, that can give us great comfort. If we know him as the Healer, we can take refuge in that name. God's names not only give us comfort, but they also give us insight into the many facets of who he is.
Different names tell different stories. El Shaddai will tell us a different story than Elohim. Because we are finite beings, we have trouble grasping the magnitude of our God. But when we learn the different names of Jesus, we can have a better understanding. The more we understand something or someone, the greater the relationship.
As Christians, we strive to become more like God. And how we do so, is by learning about God's character. How we learn about God's character comes from understanding the meaning behind the names for God in Scripture.
Are these all the names of God? No. There is no exhaustive list of names for God. God has many names.
Our God is an everlasting God and we give him names to relate to him and understand him. For example, in my book Emerging With Wings, I call him The Pursuer. The purpose of that name is to bring revelation of the heart of God and how he doesn't give up on us.
Jesus asked his disciples who people said he was. The answer was various names. He then responded with this, "But what about you?" he asked. "Who do you say I am?"
©iStock/Getty Images Plus/artisteer
---
Danielle Bernock is an international, award-winning author, coach, and speaker who helps people embrace their value and heal their souls through the power of the love of God. She's written Emerging With Wings, A Bird Named Payn, Love's Manifesto, Because You Matter, and hosts the Victorious Souls Podcast. A long-time follower of Christ, Danielle lives with her husband in Michigan near her adult children and grandchildren. For more information or to connect with Danielle https://www.daniellebernock.com/
---
This article is part of our Bible resource for understanding the significance and meaning of biblical phrases and ideas. Here are our most popular Bible articles to grow in your knowledge of God's Word:
Promises of God in the Bible
Is "This Too Shall Pass" in the Bible?
What Was the Ark of the Covenant?
Top 10 Bible Stories for Kids

"Iron Sharpens Iron" in Proverbs 27:17
"Fearfully and Wonderfully Made" in Psalm 139
"Be Still and Know That I am God" in Psalm 46:10
"No Weapon Formed Against Me Shall Prosper" - Isaiah 54:17
Listen to our podcast The Bible Never Said That. All of our episodes are available at LifeAudio.com.