How long, O Lord? Will you forget me forever? How long will you hide your face from me? How long must I take counsel in my soul and have sorrow in my heart all the day? (Psalm 13:1-2, ESV).
When David wrote this psalm to the Lord, he was in despair and lamenting before God. This was not uncommon for David. He was transparent before the Lord because he knew that nothing was hidden from Him.
Yet in his despair, he trusted in His steadfast love, rejoicing in the Lord's salvation (Psalm 13:5). He sang to the Lord, realizing that though his despair was plentiful, God's ways toward him were more bountiful (Psalm 13:6).
What a beautiful picture of our salvation in Christ and how even in our suffering and crying out to God with a "How long, O Lord?" we remember His steadfast love in redeeming us. Our lament turns to joy as we sing of His faithfulness and His amazing grace.
Trusting God
Recently, I was listening to a sermon from Alistair Begg called Trusting God in the Dark. Psalm 13 was the focus of his message. I sat listening to this sermon, tears streaming down my face as he spoke of "life moving into a minor key" for us at times when, like David, we are in a time of lamenting and asking God, "How long?"
You see, each of us sings in a minor key at some point in our lives. Life can be trying. We are never promised a perpetual primrose path. Jesus promised His disciples that in this world they would have tribulation (John 16:33).
This promise extends to us. We will have tribulations. We will have trials and sorrows, bringing us into that minor key. However, we cannot stop at the end of that statement and linger in a minor key. We must move past it, remembering what followed, "But take heart; I have overcome the world."
For two years, I have played a song in the minor key more than I would like to admit. It was two years ago that our family experienced an extremely difficult time spiritually, and our world was turned upside down.
For me personally, I was left with only my salvation in Christ as true assurance. Since that time, it has been a rebuilding process on solid biblical doctrine. It was one of the most trying times in my life, and I had many moments of despair while trusting the Lord through it all.
I can recall having those how-long thoughts, "How long will this linger? I know that you are with me, God. But I have never been lonelier. Is there light at the end of this tunnel?" God was faithful to see me through and to strengthen me in my time of weakness.
That same year brought great joy with a second pregnancy, and with that second pregnancy came physical difficulty and trials. My age automatically classified me as high risk.
The last half of my pregnancy proved to live up to that classification with weekly ultrasounds, concerns about high amniotic fluid levels, concerns about preeclampsia, concerns about gestational diabetes, concerns about his breech positioning, and my first c-section that complicated induction.&nb
On top of that, I was pregnant in the throes of a pandemic, and my visits to the OB left me as a party of one in the exam room with a mask on my face in more ways than one. I only cried once in the room. My tears were saved for private moments in my car.
I remember lying awake at night on the couch because the bed was no longer comfortable, sitting in the dark and quietly crying to the Lord. I would ponder on what the doctors were saying as the news changed week-to-week. God brought to my remembrance His Word in Philippians 4:4-6. There were many times I would pray with this passage on my lips,
"God, I rejoice in you though I am crying right now. I thank You that Your Word says to be anxious for nothing but in everything by prayer and supplication and with thanksgiving to make my requests known to You. And in this, Your peace is guarding my heart and mind in Christ Jesus."
The Word of God was a great comfort when I knew not what to say in my own understanding and in the months of "How long, O Lord? How long must I take counsel in my soul?"
In the How Long
I will admit that during these times I entertained self-pity. Alistair said something else that hit home in this sermon. He said, "God's care for His children is constant like the sun. Even if the clouds obscure it, it is there. The longer we sit and think upon our trials, the more likely we venture into self-pity."
That was never truer than in the darkness of knowing that God had blessed us with this precious life while a level of suffering took place.
God's care was constant. Our son was born in May of last year, and his name, Ephraim, bore witness to what had occurred up until that point; God had blessed us in the land of our affliction.
Even after his birth, there were still hurdles to overcome, but nothing prepared our family for what followed late last year.
My husband developed sudden symptoms in his body before Christmas that landed him in the emergency room three times within four months, two of which resulted in being admitted to the hospital.
After several scans, a spinal tap, blood tests, and a referral to a specialist, his suspected diagnosis of multiple sclerosis was confirmed this year.
I would like to tell you that I have been a pillar of strength, but in the process of going through this with him and then hearing this sermon on Psalm 13, my despondency and sorrow had been evident like an 800-pound gorilla in the room that I could not ignore.
It was another wave of difficulty and trial, watching my best friend in this world suffer and feeling helpless to do anything except to call upon the Lord again in the dark of sleepless nights and throughout the day while asking other believers to pray.
Another statement from Alistair about Psalm 13 rang true, "In the midst of our deep-seated despondency, trusting God is not only with the lights on, but with the lights off." "How long, O Lord? These waves of trial and testing seem to never end. I cannot see what lies ahead, but You know, and I take comfort in that You are with us and that You are faithful. I will trust You, and I will worship You."
In the past months of trusting God with the lights off, His faithfulness, mercy, grace, and answered prayer were made evident.
Something beautiful happens when we can keep our eyes on Christ in the darkest of times and in our brokenness. We not only learn how to lean on God and to understand the importance of prayer, but we learn from where our help comes.
We learn to praise God no matter how the prayer is answered because though circumstances change, He changes not. We can see in this psalm that David's perspective changed from verse 4 to verse 5.
There is no indication that his situation changed, but his perspective did, and when that happened, he began to rejoice and to sing unto the Lord. His lack in the trial brought a realization of God's bounty in His love and salvation.
We all have moments when we sing from the mountain tops, but when we can rejoice in the darkest valleys after uttering a "How long, O Lord?", we come out on the other side realizing that God works all things for the good of those who love Him, and suffering is never wasted.
For further reading:
What Does it Mean to Trust in Jesus?
How Can I Trust the Lord with All My Heart?
Does the Bible Actually Say That 'Good Things Come to Those Who Wait'?
Why Did God Withhold from His Most Faithful in the Bible?
What Did Jesus Mean That We Will Have Trouble in This World?
How Does God Make Everything Beautiful in its Own Time?
Photo Credit: ©iStock/Getty Images Plus/dramalens
---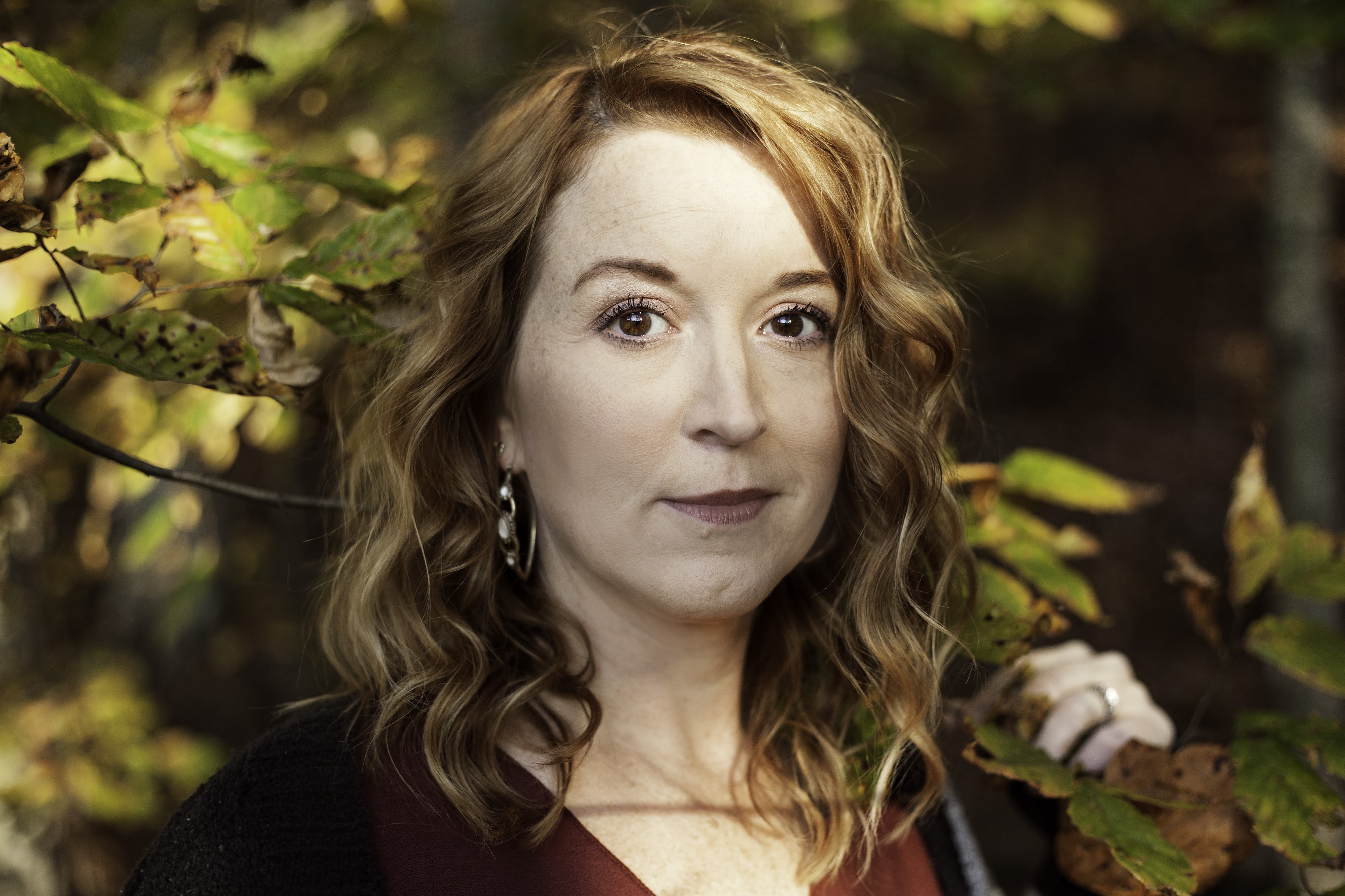 Dawn Hill is a Christian blogger known as The Lovesick Scribe and the host of The Lovesick Scribe Podcast. She is passionate about sharing the truth and pointing others back to Jesus Christ through the written Word as the standard of authority for Christian living and instruction while being led by the Holy Spirit into maturity. She is the author of NonProphet Woke: The Reformation of a Modern-Day Disciple. She is a wife to Nicholas and a mother to Anabel and Ephraim. You can follow her on Facebook and Instagram.