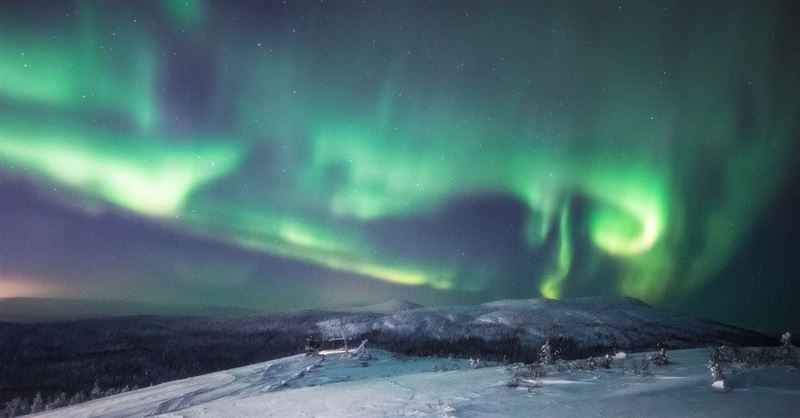 The word omnipotent comes from the word Omni, meaning all and potent meaning power. God is not only all-knowing and all-seeing He is infinite and sovereign and all-powerful. The Lord God has power over all things at all times, in every place, and in all ways throughout all time and all creation. The omnipotence of God is a treasure to be known, believed, and cherished by the people of God for the Lord God is to be loved, feared, and obeyed. The Lord uses His unlimited power to bring the people of God to Himself for His glory.
How the Bible Speaks about Omnipotence
In Job 42:2, Job says of God's power, "I know that you can do all things and that no plan of yours can be thwarted." Job was acknowledging the Lord's omnipotence in carrying out His plans. Another example is Number 11:23, where God reminds Moses that He has all power to complete His purposes for the Israelites, "The LORD answered Moses, 'Is the LORD's arm too short? You will now see whether or not what I say will come true for you." Perhaps the greatest example we could consider comes from the Creation account in Genesis 1:3, 6, 9 where God said, "Let there be…" and it was so. God created everything. Psalm 33:6 says, "By the word of the Lord the heavens were made, and by the breath of His mouth all their host."
Omnipotence and Creation
The power of God is seen in the governing and sustaining of the creation He made. If not for the Lord sustaining and governing the creation, it would not be possible for you and me to have food, clothing, and shelter. All of these blessings come from and are sustained by the power of God (Psalm 36:6). The seas which cover most of the earth and over which man is powerless would overwhelm humanity if God did not prescribe their limits (Job 38:8-11).
Omnipotence, Government, and Leadership
It's not only the creation where the power of God is seen on display but in governments and leaders (Daniel 2:21). The Lord restraints them or lets them go their own way according to His plans and purposes.
The power of God is unlimited regarding Satan and his demonic horde. Satan's attack on Job was limited to only certain actions for he was restrained by God's infinite power (Job 1:12). Jesus reminded Pilate that he had no power over Him unless it had been granted to him by the God of power (John 19:11).
Omnipotence and the Character of God
The Lord cannot act contrary to His holy revealed character in the Word of God. Numbers 23:19, Titus 1:2, and Hebrews 6:18 are critical biblical passages that demonstrate God cannot lie. God cannot lie because lying is contrary to moral perfection, and God is entirely holy (1 Peter 1:13-17). In the same way, despite being all-powerful and hating evil, the Lord allows evil to happen, according to His good purposes. The Lord even uses certain evil events to allow His purposes to unfold, such as when the greatest evil known to man happened- the killing of the perfect, holy, innocent Lamb of God for the redemption of humanity.
Omnipotence and the Ministry of Jesus
As God Incarnate, Jesus is all-powerful. The power of God in Jesus' ministry is seen in the miracles He performed, and the feeding of the five thousand (Mark 6:30-44). Additionally, we see the power of God in Jesus ministry in calming the storm (Mark 4:37-41), and the ultimate display of power raising Lazarus and Jairus's daughter from the dead (John 11:38-44; Mark 5:35-43, an example of His control over life and death.
Death is the ultimate reason that Jesus came to destroy it (1 Corinthians 15:22; Hebrews 2:14) and to bring sinners into right relationship with the Lord God. The Lord Jesus clearly states in His ministry that He has the power to lay down His life and power to take it back up again. Jesus has the power to call upon twelve legions of angels to rescue Him if He needed it during His trial (Matthew 26:53). Even so, Jesus offered Himself in humility in place of sinners (Philippians 2:1-11).
Omnipotence and the Challenges of Life
The power of God is to be trusted without reservation and without holding back for nothing is too hard for the Lord. With man, a thing may seem impossible, but that is not the case with God. The Lord witnessed the birth of Isaac when Abraham was a hundred years old. He also witnessed the birth of Jesus from a lowly virgin and the salvation of the rich, including you and me who may be neither rich nor poor. Nothing, including no prayer you utter to the Lord, is too hard for Him to answer, no sin is too vile for the Lord to forgive, and no misery is too deep for the Lord to bring the relief of His grace rushing into your life through the Holy Spirit.
Omnipotence and Weakness in the Christian Life
Christians today are united to God in Jesus Christ. Paul, in 2 Corinthians 12:9, says, "Therefore I will boast all the more gladly about my weakness, so that Christ's power may rest on me." The power of God is most upon us when we are weakest. It is in times of weakness that the Lord, "is able to do immeasurably more than all we ask or imagine, according to his power that is at work within us" (Ephesians 3:20). It is the power of God that continues to hold the people of God fast despite our sin (2 Timothy 1:12). It is by the power of God that Christians are kept from falling away from Christ (Jude 24). Additionally, the power of God will be proclaimed by all the host of heaven for all eternity (Revelation 19:1).
God makes fully known His strength in the weakness of His people. When the people of God are weak, incapable, unworthy, then they are strong in the Lord who strengths them by His grace. If today you feel you are weak dear Christian and life is charging hard at you, and the storms of life are nipping at your heals take heart! Your unchanging God who never lies, whose promises are sure and steady will lead you into the safe harbor of rest in Himself in the storm-tossed times of life and in the times of prosperity. At all times and in every phase and stage of life, the Lord is showing His power on full display so His people may trust Him and grow in the grace of God to serve Him in all of life.
---
Dave Jenkins is the Executive Director of Servants of Grace Ministries, the Executive Editor of Theology for Life Magazine, and the Host of the Equipping You in Grace Podcast. He received his MAR and M.Div. through Liberty Baptist Theological Seminary. You can follow him on Twitter at @davejjenkins, find him on Facebook at Dave Jenkins SOG, Instagram, or read more of his writing at Servants of Grace. When Dave isn't busy with ministry, he loves spending time with his wife, Sarah, reading the latest from Christian publishers, the Reformers, and the Puritans, playing golf, watching movies, sports, and spending time with his family.