"I will bless the LORD at all times; his praise shall continually be in my mouth" (Psalm 34:1). The psalmist's declaration seems unrealistic to one who knows how dark the Psalms often are. How can one continually bless the Lord, even when life is filled with hardship and grief?
How is it possible to continually do anything at all which is so intentional and, so often, counter-intuitive?
What Does 'Bless' Mean in Psalm 34?
In the case of Psalm 34, "to bless" is barak or "kneel down" or "adore with bended knees." David is saying that he will kneel before the Lord, worship, adore, praise, obey, and love the Lord.
There is an active implication even though the verb is suggestive of an emotional, internal application. The Hebrew barak should lead one to picture David in prayer on his knees, humbled and submissive.
Although David was the Bible's most famous earthly king, he knew that all of his power and position came from the Almighty. The psalmist was not always praising God: many psalms are full of anger and confusion; questions and fears. "My soul is full of troubles, and my life draws near to Sheol" (Psalm 88:3). One must not take "continually" meaning 24 hours a day, seven days a week.
Instead, "at all times" seems to mean "under any circumstances, good or bad." God is still good, still glorious, and still omnipotent even when life is a struggle.
Bert Daniel wrote that "many psalms begin with the psalmist burdened and in trouble, only to reach a turning point where, after prayer and reflection, the psalmist finds hope and peace in the Lord."
The American Standard Version, for example, prefaces Psalm 34 with this explanation: "A Psalm of David; when he changed his behavior before Abimelech, who drove him away, and he departed."
David had pretended to be crazy to prevent being killed. He was weary of being in danger but also grateful to the Lord for delivering him once more.
How Does David Bless the Lord at All Times?
David's praise is both internal and external; individual and corporate.
"My soul makes its boast in the Lord" (v.2): this is the internal manifestation of his gratitude and love. "Let us exalt his name together!" (v.3).
The Lord is good, so David refuses to keep his praises to himself. He invites others to join him; future readers; perhaps others in his camp and in his courts.
1. Individual praise: verse 2 makes this a personal commitment from David to the Lord. This was typical of David.
In Psalm 3, after fleeing from his son Absalom, David declared, "You, O LORD, are a shield about me, my glory, and the lifter of my head. I cried aloud to the LORD, and he answered me from his holy hill" (vv.3-4).
In Psalm 18:2-3, David praised God for being his protector when Saul wanted to take his life. "The LORD is my rock, my protection, my Savior. My God is my rock. I can run to him for safety. He is my shield and my saving strength, my defender. I will call to the LORD, who is worthy of praise, and I will be saved from my enemies."
2. Corporate praise: David calls his people to praise God and sets the example for worshipers reading his words thousands of years later.
His psalms lend structure to the believer's feelings when he or she struggles for words. They are an encouragement to keep one's eyes fixed on God in spite of circumstances and to be thankful for God's deliverance.
The Psalms are a battle cry for the spirit to remain faithful to the Lord; to remember his goodness. "Oh come, let us sing to the LORD; let us make a joyful noise to the rock of our salvation!" (Psalm 95:1). God's expectations of his appointed leaders included rousing his people to worship.
David's example was flawed, he often forgot the Lord. He fell short. But the pattern in his prayers was the pattern in his life: David remembered and turned to God, and he called on Israel to do the same.
David blessed God by worshiping him and by leading Israel into worship.
How Can Christians Bless God at All Times?
Thanks to the new covenant (Luke 22:20), believers now have direct access to the Father through the Son by way of the Holy Spirit. A Christian blesses God through his or her relationship with Jesus Christ. The Christian blesses God:
1. In words
2. In actions
3. In thoughts
1. Words of blessing are prayers. "Rejoice always, pray continually, give thanks in all circumstances; for this is God's will for you in Christ Jesus" (1 Thessalonians 5:16-18).
Paul's call for the Christians at Thessalonica to continually pray echoes David's promise to bless God all the time. The Lord's Prayer (Matthew 6) begins with "Our Father in Heaven, hallowed be your name," as instruction and a reminder.
Revere the Lord and remember that everything starts and ends with God. He is blessed when his people remember that they were made by him, that he is before all things, and he is not merely a friend and helper: God Almighty is King.
2. Actions that bless the Lord include those reminiscent of the fourth Beatitude, "Blessed are those who hunger and thirst for righteousness, for they will be filled" (Matthew 5:6).
God is blessed by those who fight injustice in his name. When God's glory is proclaimed through Christ-like behavior — where the strong stand up for the weak — then God is praised, and he is pleased.
Offering mercy where wrath is expected is also shocking enough to leave a lasting impression, and this blesses God too. "Let your light shine before others, so that they may see your good works and give glory to your Father who is in heaven" (Matthew 5:16).
3. Thoughts bless the Lord when actions and feelings flow from a righteous way of thinking. This is when the mind is renewed in Christ.
When Christ is central, one acts with grace, peace, and with a desire to serve both God and one's neighbor.
This is a difficult feat to accomplish in one's own power. "You keep him in perfect peace whose mind is stayed on you, because he trusts in you" (Isaiah 26:3).
We experience peace in spite of painful circumstances by trusting God to be Lord, and this faith blesses God. He wants to know that we trust him. He wants the world to see this too; inward calm during anxious times makes Jesus famous.
Bless the Lord Continually
As sinners, our thoughts, words, and deeds often fall short of God's glory. We fail to bless the Lord continually in conscious and deliberate ways.
What we can do, like the psalmist, is to confess, repent, and remember what Christ did for us; remember how he is sanctifying his people constantly by the power of the Holy Spirit.
Christians submit their lives to the Lord, and he works in them continually. We are frequently unaware of what he is doing in and through his people to bring glory to his name, but for those who trust him for salvation, the Lord is working. The world does see his glory in the very lives of the faithful, and God is blessed.
For further reading:
What Does it Mean to Bless God?
Does God Expect Us to Pray without Ceasing?
How Do I Bless the Lord Oh My Soul?
Photo Credit: ©Unsplashsixteenmilesout
---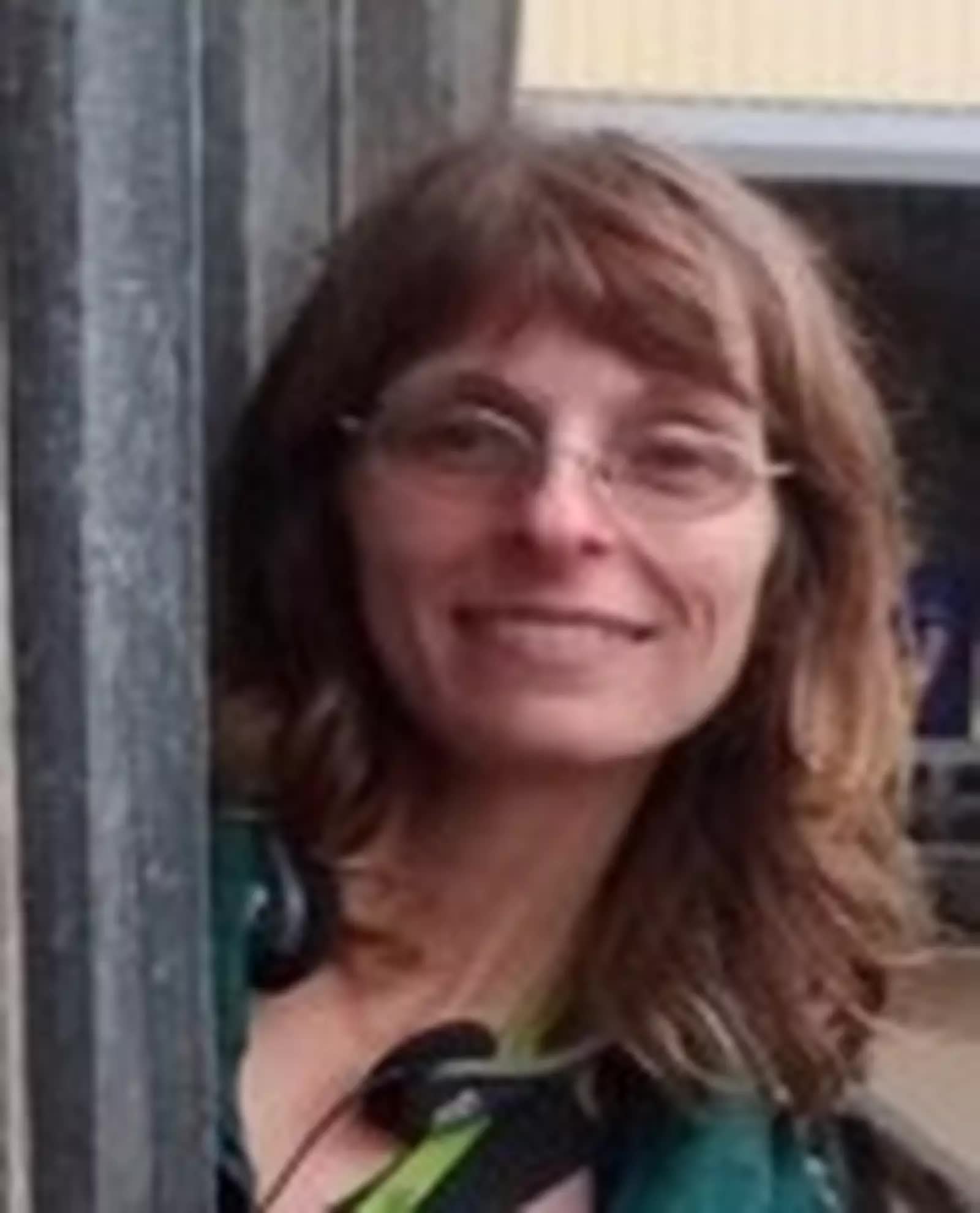 Candice Lucey is a freelance writer from British Columbia, Canada, where she lives with her family. Find out more about her here.