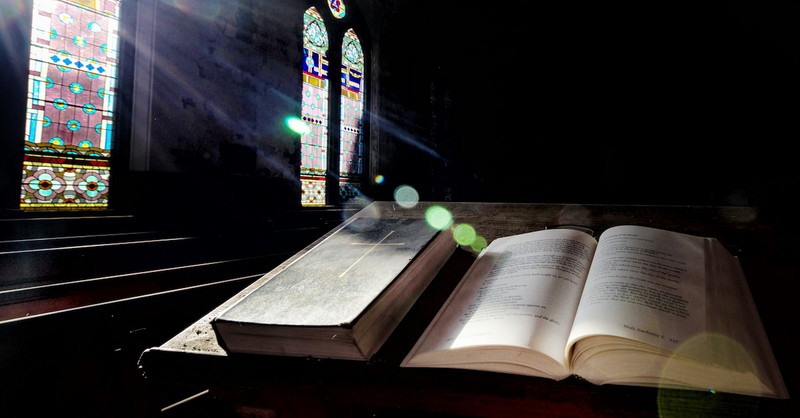 One word may not seem to hold a lot of power. However, one word can make or break a moment, it can change the trajectory of a situation, one word can make a difference in defining God. I once was at a conference where we were discussing different religions around the world. Something that many Christians may not realize is that the Muslim Qur'an uses the word beget in the exact opposite way of the Bible. Qur'an 112.3 says, "He begets not, nor was He begotten." This is the exact opposite of what God has told us in John 3:16 "For God so loved the world that He gave His only begotten Son, that whoever believes in Him should not perish but have everlasting life." What is the meaning of begotten?
If Muslims are reading and believing that God has never been begotten or begets not, but Christ-followers believe that the entire focus of the gospel is summed up in John 3:16 that Jesus was God's only begotten son, this word begotten plays a vital role in understanding who the Lord is and what we believe.
You might be surprised to see that I used a verse from the Qur'an, but I wanted to provide an example that there are writings in the world that contradict the very foundations of our beliefs, and it is done in one word, in this case, begotten. Webster's Dictionary defines begotten as, "Brought into existence by or as if by a parent" beget means, "to procreate as the father."
NeverThirsty.org teaches Monogenes is the Greek work for "only begotten." They share that monogenes is a compound word. Monos means "only" and kenos means "kind of race." When the two are put together the word means, 'only kind' or 'unique.' "That is, Jesus is the only begotten Son." They go on to share that monogenes is not referring to being created or conceived as if Jesus wasn't eternal, for Jesus has always and will always be God eternal. They say, "Jesus is God. Yet within the trinity, God the Father declared the second person of the Trinity to be called the Son when He took on human flesh in order to become our Savior."
This is important to know since there is no one like our God. (Jeremiah 10:6)
Jesus, the Word of God, the Only Son of God
Jesus was begotten, He was the only Son of God the Father. John 1:1 tells us, "In the beginning was the Word, and the Word was with God, and the Word was God." Jesus was the Word. He has always existed with the Father. However, Jesus became a human by Mary, the virgin, when the Holy Spirit conceived his human form in her womb. Jesus was the Son of the Living God.
John 1:14 reads, "The Word became flesh and made his dwelling among us. We have seen his glory, the glory of the one and only ["monogenes"] Son, who came from the Father, full of grace and truth."
Jesus, God incarnate came to us in flesh, Scripture makes it clear that The Word, Jesus, is that one and only, or begotten, Son who came from the Father. One of the most beautifully written creeds is called the Apostles Creed. It was written around 300 years after Jesus was born and it shares the foundational beliefs of a Christ-follower. A specific portion reads:
And in Jesus Christ, his only Son, our Lord;
who was conceived by the Holy Ghost,
born of the Virgin Mary,
John 1:15-18 goes on to say, "John testified concerning him. He cried out, saying, "This is the one I spoke about when I said, 'He who comes after me has surpassed me because he was before me.'" Out of his fullness we have all received grace in place of grace already given. For the law was given through Moses; grace and truth came through Jesus Christ. No one has ever seen God, but the one and only ["monogenes"] Son, who is himself God and is in closest relationship with the Father, has made him known."
Verse 18 makes this abundantly clear to us, that no one has seen God, but they have seen Jesus His only Son. Jesus is himself God and makes the Father known. When we neglect a word like begotten, we miss the message of the gospel that God the Father sent His only Son to die on our behalf and He raised Himself to life to save us from our sins.
Colossians 2:9 says, "For in Christ all the fullness of the Deity lives in bodily form."
Jesus said in John 10:30 says, "I and the Father are one."
When the angel tells Mary that she will conceive Jesus by the Holy Spirit, he tells her that His name will be called Immanuel, meaning God with us. (Matthew 1:23) Begotten merely means that Jesus was physically born into human form. The Lord is clear that He was and is and is to come. God was never created, The Trinity has always existed. However, Jesus came down in the flesh and was born of a virgin, conceived by the Holy Spirit.
Revelation 1:8 "I am the Alpha and the Omega," says the Lord God, "the one who is, who was, and who is to come, the Almighty."
Another interesting fact that points to Jesus' eternality is that He appeared in the Old Testament too. Glen Scrivener from Desiring God shares, "It's surprising how explicit the New Testament authors are about Jesus's presence in the Old Testament:
The "I Am" in whom Abraham rejoiced was Jesus (John 8:56-58)
The Lord who motivated Moses was Christ (Hebrews 11:26).
The Redeemer who brought them out of Egypt was Jesus (Jude 5).
The Rock in the wilderness was Christ (1 Corinthians 10:4).
The King of Isaiah's temple vision was the Son (John 12:40-41)."
So Jesus was not created by God, He was God, He is God, He always will be God.
Why Does This Matter?
You might be thinking, "Why does this matter to me?" This is a great question. The Christian faith is founded on the fact that we are all sinners, Jesus came and lived, died on a cross for our sins, rose from the dead, and ascended to Heaven. If we waiver on the truth of Scripture, we miss the significance and deny who Jesus is. To deny Jesus' true identity as God, as the Son of the Father is a big deal. The concept of the Trinity really causes some to struggle. However, in the wrestling of realizing that we do not get to define God how we want to define Him, He has defined Himself in Scripture. He has said that He is God the Father, God the Son, and God the Holy Spirit, three in one.
1 Corinthians 8:6 says, "Yet for us there is but one God, the Father, from whom all things came and for whom we live; and there is but one Lord, Jesus Christ, through whom all things came and through whom we live."
2 Corinthians 13:14 says, "May the grace of the Lord Jesus Christ, and the love of God, and the fellowship of the Holy Spirit be with you all."
As we look to the truth of Scripture and gain more understanding of the original meaning, we can find great peace in knowing that our Savior Jesus is our God. He has had a plan of redemption from the beginning. Jesus is the only begotten Son, He is God, He is one of the Members of the trinity. We can worship Him in awe and wonder, knowing that He is Who He says that He is. God says in Exodus 3:14, "I AM WHO I AM." Whenever we are tempted to define the Lord by our standards, may we remember that He is God and He defines Himself. He invites us to know Him and yes, there is a mystery to Him, but part of the journey and joy is that we have a lifetime to explore and learn about His sacrifice for us that will lead us to eternity reunited with our Savior.
Photo credit: ©GettyImages/Robyn Hodgson / EyeEm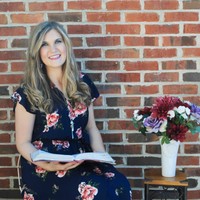 Emma Danzey's mission in life stems from Ephesians 3:20-21, inspiring young women to embrace the extraordinary. One of her greatest joys is to journey with the Lord in His Scriptures. She is wife to Drew for over two years and mom to baby Graham. Drew and Emma serve with Upstate CRU college ministry in South Carolina. Emma is an avid writer for Salem Web Network and provides articles on the Bible, life questions, and on the Christian lifestyle. Her article on Interracial Marriage was the number 1 viewed article on Crosswalk for the year 2021. All the glory to the Lord! She had the joy of hosting Her Many Hats podcast where she explored the many roles that women play while serving One God. Most recently, Emma has released her first Bible Study Book, Wildflower: Blooming Through Singleness.
Emma enjoys singing/songwriting, fitness classes, trying new recipes, home makeover shows, and drinking tea! During her ministry career, Emma recorded two worship EP albums, founded and led Polished Conference Ministries, ran the Refined Magazine, and served in music education for early childhood. Emma also had the privilege of having been a national spokesperson for Mukti Mission based out of India. Mukti has been working to restore shattered lives in India for over 120 years. You can view her articles through her blog at emmadanzey.wordpress.com and check out her Bible Study videos on Instagram @Emmadanzey.