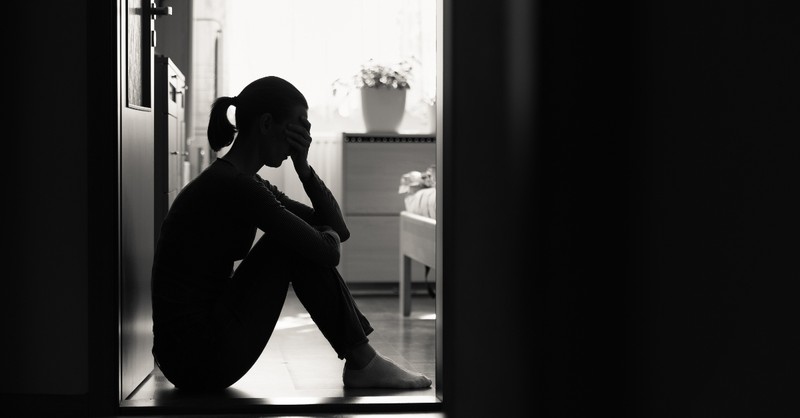 COVID-19 has caused great suffering for several million Americans who have lost (or almost lost) a loved one. For nearly a third of a billion Americans, the pandemic has been a serious wake-up call to be courageous.
In this life, courage isn't optional. Just ask anyone who's suffered.
I live only a few minutes from the childhood home of one of the 20th century's most famous martyrs, Jim Elliot. I've held and carried one of the long, heavy Waodani spears used to kill him. I walked at length through the Amazon jungles with Jim's older brother, Bert, who told me that he too expected to be martyred.
It turned out Bert and I both had our chances. One moment all is fine. The next high-powered guns are pointed at your head or chest.
Afterward, I pondered the reality that it isn't hard to be killed or martyred for Jesus Christ. Instead, what's hard is living wholeheartedly for Christ for an entire lifetime. How great that Bert did just that — day after day, decade after decade — before dying in his Peruvian home at age 87.
Bert famously said, "There are worst things than dying. Like living in disobedience." The latter causes needless, self-inflicted pain, and suffering. How tragic.
What Suffering Is Not
Suffering is not one size fits all. Some live a full life. Some die young. Some suffer little. Some suffer almost more than they can bear. After the terrible destruction of his beloved city at the hand of the Babylonians, the prophet Jeremiah lamented, "Look around and see if there is any suffering like mine" (Lamentations 1:12, NLT). The knowledge of that same city being wiped out by the Romans caused Jesus to weep as well (Luke 19:41-42).
What Suffering Is
Suffering is God's way. Jesus Himself experienced anguish and endured more pain and suffering than we can imagine in the hours before dying on a Roman cross. By His shed blood, Jesus saved us from our sins, gave us a new heart, granted us eternal life, and made it possible for us to be adopted into God's family forever. What incredible, eternal blessings from the ultimate sacrifice by God's Son for you and me.
By His suffering, Jesus also set an example for you and me to follow (Hebrews 2:18; 1 Peter 2:21). He is present in and uses suffering to make us more like Himself. Therefore, we're richly blessed and eternally rewarded by God if we patiently endure suffering to the end (Romans 5:3-5; Hebrews 12:1-15; James 1:2-12).
Biblical Examples to Heed
1. Like Job, I cling to God, who loves me and is in control, in the midst of my deepest pain (Job 1-3). Unlike Job's friends, I do not assume God must be punishing those who suffer (Job 4-37). Instead, I honor those like Job who endure under great suffering (James 5:11).
2. Like David, I pray and tell God exactly what's on my heart, especially in the midst of or after great trials and suffering. Like David's friend and fellow psalmist, Asaph, you and I can meditate, turn to God, and pray when something shakes our faith (Psalm 73).
3. Like Jeremiah, "the weeping prophet," I continue to do God's will even if many oppose me and continue to do so for the rest of my life. Like Moses, Jeremiah carefully listened to and served God faithfully for 40 years despite intense persecution from his own people, nearly dying, etc. (What a hero of the faith!)
4. Like Shadrach, Meshach, and Abednego, I will trust and worship God when I'm about to experience a fiery execution (Daniel 3:16-24). Whether I'm delivered doesn't matter. Either way, God gets all the glory and praise (Daniel 3:25-29).
5. Like the Syrophoenician Woman, I persist in seeking the Lord, believing in His power and willingness to meet my greatest need (Matthew 15:21-28; Mark 7:24-30). Even when Jesus is silent before her, she knows that He loves her and is healing her poor daughter. What great faith!
6. Like Mary Magdalene, I believe God can deliver me from any nightmare (Luke 8:2). The early Christians called her "the apostle of the apostles," the first at the empty tomb and the first to preach the good news that Jesus is risen.
7. Like Simon of Cyrene, who carried the bloodied cross of Jesus, I will do anything for God (Matthew 27:32; Mark 15:21; Luke 23:26). This is true even if, humanly speaking, I don't want to do it. I do it anyway — again, for God.
8. Like Epaphroditus, I am willing to risk my own life for the work of Jesus Christ (Philippians 2:25-30). Paul loved Epaphroditus, couldn't say enough good about him and instructed his home church to honor him upon his return.
Biblical Truths to Affirm
1. I believe God allows both the godly and the godless to experience trials, suffering, and pain in this life. (Ruth 1:13; Job 1; Psalm 9:13; Psalm 38:6; Ecclesiastes 2:22-23; Jeremiah 7:8; Matthew 17:12; Matthew 26:39; Luke 4:25-27; John 9:1-3; John 16:33).
See also Acts 8:1, Acts 20:19, Romans 1:27, Romans 8:17-23, Philippians 1:29, 1 Thessalonians 2:14, 2 Thessalonians 1:4-5, Hebrews 10:32-34, 1 Peter 1:6-7, 1 Peter 2:21-23, and Revelation 16:10-11.
2. I believe Satan sometimes causes believers to experience terrible suffering (Job 2:6; 2 Corinthians 12:7; Revelation 2:10).
3. I believe the wicked can cause believers much suffering and anguish (Psalm 9:13; Psalm 120:5; Matthew 17:12; Acts 8:1; Acts 20:19; Philippians 1:29; 1 Thessalonians 2:14; 2 Thessalonians 1:4-5).
4. I believe the sins and foolishness of family members and friends can cause needless suffering and pain in someone's life (Genesis 3:16-17; Exodus 20:5; Joshua 7:24-26; Romans 5:12).
5. I believe my own sins and foolish choices can cause needless, self-inflicted suffering, and pain (Genesis 3:16-17; Exodus 20:5; Psalm 38:5-6).
6. I believe this world won't be free of suffering until the Lord makes the new heavens and new earth (Isaiah 25:6-8; Romans 8:20-21; Revelation 21:4).
NKJV: But may the God of all grace, who called us to His eternal glory by Christ Jesus, after you have suffered a while, perfect, establish, strengthen, and settle you.
NIV: And the God of all grace, who called you to His eternal glory in Christ, after you have suffered a little while, will himself restore you and make you strong, firm and steadfast.
NLT: In His kindness God called you to share in His eternal glory by means of Christ Jesus. So after you have suffered a little while, He will restore, support, and strengthen you, and He will place you on a firm foundation.
What a great prayer, isn't it? How good that we can thank God daily for who He is and how He works in and through suffering in our lives for our Christlikeness and for His glory, honor, and praise.
©iStock/Getty Images Plus/kieferpix
---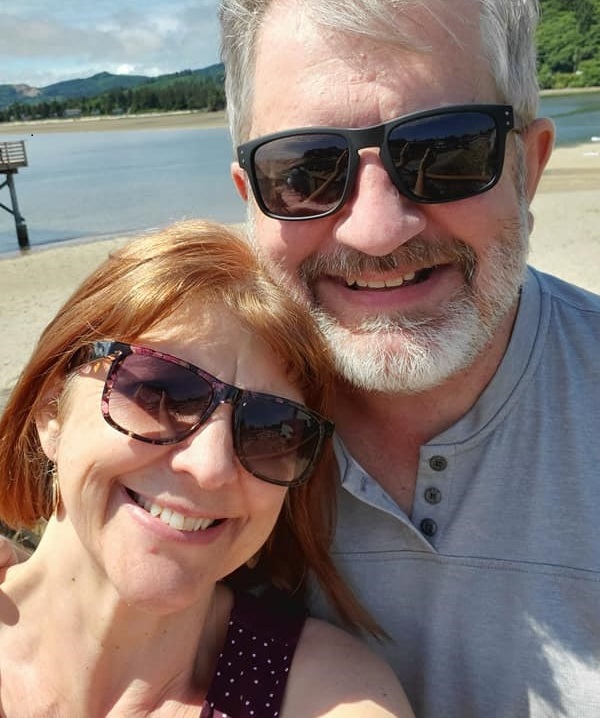 David Sanford's book and Bible projects have been published by Zondervan, Tyndale, Thomas Nelson, Doubleday, Barbour, and Amazon. His next book is Life Map Devotional for Men due out concurrently with his wife Renee's next book, Life Map Devotional for Women.