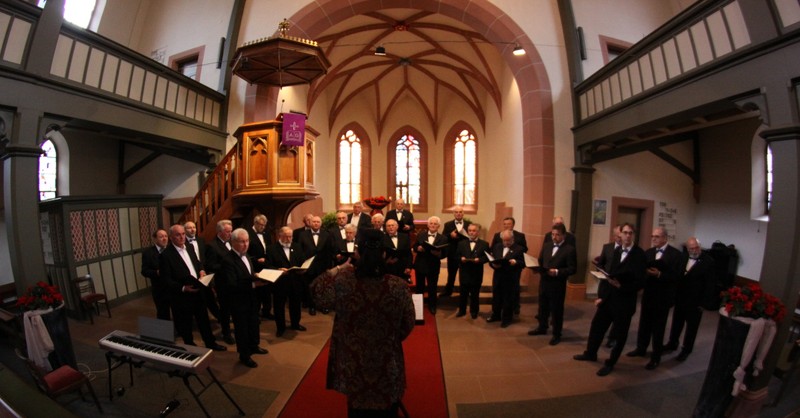 "So faith comes from hearing, and hearing through the word of Christ." Romans 10:17
For there is no distinction between Jew and Greek; for the same Lord is Lord of all, bestowing his riches on all who call on him. For "everyone who calls on the name of the Lord will be saved." How then will they call on him in whom they have not believed? And how are they to believe in him of whom they have never heard? And how are they to hear without someone preaching? And how are they to preach unless they are sent? As it is written, "How beautiful are the feet of those who preach the good news!" But they have not all obeyed the gospel. For Isaiah says, "Lord, who has believed what he has heard from us?" So faith comes from hearing, and hearing through the word of Christ. But I ask, have they not heard? Indeed they have, for "Their voice has gone out to all the earth, and their words to the ends of the world." But I ask, did Israel not understand? First Moses says, "I will make you jealous of those who are not a nation; with a foolish nation I will make you angry." Then Isaiah is so bold as to say, "I have been found by those who did not seek me; I have shown myself to those who did not ask for me." But of Israel he says, "All day long I have held out my hands to a disobedient and contrary people." - Romans 10:12-21
Faith Comes By Hearing
As said in Romans 10, "how are they to believe in him of whom they have never heard?" In order to have faith in something or someone, we must first be aware of their existence. Such is the meaning of "faith comes by hearing." When rational people hear the good news of the Gospel and redemption in Jesus, they can have faith in Christ and accept His eternal salvation. Furthermore, when people hear the Word of God they can know and trust in the Godly order of life and why we should accept the redemption of Jesus' atonement with faith in Him.
The ESV Study Bible explains Romans 10, verse 17,
"Paul now sums up the argument thus far. One can come to faith only through hearing the gospel, and the specific message that must be heard is the word of Christ, that is, the good news about Jesus Christ as the crucified and risen Savior."
Romans 8:33 reminds us that it is God who justifies, so faith is not something we can accomplish on our own. If we could reach out and take faith for ourselves, we would be able to save ourselves and that contradicts Scripture and our need for the Savior.
According to the Lutheran Study Bible English Standard Version (ESV), the meaning of hearing includes, "the act of hearing, the ear, or the message heard. The message is the meaning here." (Romans 10:17 Commentary p 1930). The ear receives the message of the gospel of Jesus Christ, and through the power of the Holy Spirit, faith begins in the hearer.
The cross of Christ fulfilled God's plan of salvation for the world. Those who hear this message and receive it come to understand the meaning of faith. They know that faith is a gift from God and that salvation is God's grace poured into the hearts of the hearer through the power of the Holy Spirit. We can say with certainty, "God gives us faith as a gift, through which Christ's righteousness is credited to us (Ephesians 2:8-9) and our sins are forgiven (Romans 3:22-24)" (The Apology of the Augsburg Confession, Philip Melanchthon, 95, Concordia: The Lutheran Confessions).
Bible Verses about Faith
Matthew 21:22 - And whatever you ask in prayer, you will receive, if you have faith."
Romans 10:17 - So faith comes from hearing, and hearing through the word of Christ.
Hebrews 11:6 - And without faith it is impossible to please him, for whoever would draw near to God must believe that he exists and that he rewards those who seek him.
Hebrews 11:1 - Now faith is the assurance of things hoped for, the conviction of things not seen.
Mark 11:22-24 - And Jesus answered them, "Have faith in God. Truly, I say to you, whoever says to this mountain, 'Be taken up and thrown into the sea,' and does not doubt in his heart, but believes that what he says will come to pass, it will be done for him. Therefore I tell you, whatever you ask in prayer, believe that you have received it, and it will be yours.
James 2:19 - You believe that God is one; you do well. Even the demons believe—and shudder!
Ephesians 2:8-9 - For by grace you have been saved through faith. And this is not your own doing; it is the gift of God, not a result of works, so that no one may boast.
Luke 1:37 - For nothing will be impossible with God.
Proverbs 3:5-6 - Trust in the Lord with all your heart, and do not lean on your own understanding. In all your ways acknowledge him, and he will make straight your paths.
2 Corinthians 5:7 - For we walk by faith, not by sight.
Ephesians 2:8 - For by grace you have been saved through faith. And this is not your own doing; it is the gift of God,
1 Corinthians 2:5 - That your faith might not rest in the wisdom of men but in the power of God.
Excerpt from What Does the Verse "Faith Comes from Hearing" Mean? - Crosswalk.com