One of the keys to living a Christian life is being in the Word. You hear fellow believers talk about different methods of Bible study. They tell you to be in the Word, study the Word, go to a Bible study, or even perhaps, navigate a topical study for whatever issue is in front of you right now. It could be anxiety, discovering true joy, the betrayal of a close friend, greed, or everlasting peace.
2 Peter 1:20-21 tells us, "Knowing this first of all, that no prophecy of Scripture comes from someone's own interpretation. For no prophecy was ever produced by the will of man, but men spoke from God as they were carried along by the Holy Spirit."
This means we are to approach the Bible as the inspired Word of God—not just a stale bunch of books that tell us what we can and can't do. The Bible isn't an easy book. It was written by 40 different authors over a period of 1,500 years over 2,000 years ago. The oldest book of the Bible, according to most scholars, is either Genesis or Job and completed around 1400 BC and the newest book, Revelation, was written around AD 90. It was written in an ancient time by different people with different languages and cultures than our own. Because of this, it makes it tough to understand God's Word. It causes some of us to assume it doesn't apply to our lives today.
Book Studies Vs. Topical Studies
Book and topical studies are two fabulous ways to study the Bible. Topical studies are exactly what they sound like. Picking a topic like faith, sex before marriage, what it means to be a father, and reviewing Biblical references to these topics. Book studies on the other hand are just that, studying in-depth one book of the Bible at a time. Both are great ways to get to know God's heart and His character.
The Purpose of Book Studies
Studying the Scriptures one book at a time is incredibly valuable and fruitful. Each book of the Bible is immersed in a different time period, culture, and contains the lives of different people. What you read in Esther will differ greatly from Ephesians. Yet, both books are intertwined—much like the fibers of a tapestry or rug. The purpose of studying each book of the Bible allows us to digest every passage to get an in-depth comprehension of that book. It allows us to take in the sights, sounds, the culture, the people, what they were thinking, feeling, and how they walked with God in their circumstances. It also allows more time for God's word to take root in our hearts while promoting biblical literacy and the full counsel of God.
The Purpose of Topical Studies
The purpose of topical studies is to dissect a subject, person, or phrase. The way we can approach topical studies is full of variety. Some studies can be biographical where we study what the Bible says about a particular person. It can be a word study where we glean everything from the New Testament clear back to the Old Testament. It can be a geographical study where we learn about a village, town, country, or region. We can even combine a book study with a topical study—my favorite way to dig into God's Word. However, we must be careful not to take verses or words out of their original context.
Why Is Scripture so Important to Christians?
When you finally meet the one—you want to know everything about him. Where did he grow up? What makes him tick? What are his hobbies, interests, and passions? Does the setting sun refract more gold in his hazel eyes or green? What's he thinking about right now and does he love his mama?
You wouldn't marry your dream partner if you didn't know these things, right? But here's the humorous part, the more we discover the answers to these questions, the more we fall in love. Why? Because we're getting to know the depths of their mind, heart, and soul. The same goes for getting to know God and guess what? He left you a love letter. Its tattered pages talk about different people, places, and times. It also reveals His heart through all of it and how He plans to rescue us from this fallen world. But the key to getting home (heaven) is to get to know God. This is why Scripture is so important to Christians.
This love letter teaches us how to live and why. But the best part is that God's love letter is living and active. Every time we read it, the Holy Spirit breathes a fresh new wave of love and understanding in our spirits. In turn, we become more like Christ as the Word changes our hearts and saves us from sin. We have three key focuses that remind us why reading Scripture is vital to our daily lives.
- All Scripture is breathed out by God and profitable for teaching, for reproof, for correction, and for training in righteousness, that the man of God may be complete, equipped for every good work (2 Timothy 3:16-17).
Recommended
- For the word of God is alive and active. Sharper than any double-edged sword, it penetrates even to dividing soul and spirit, joints and marrow; it judges the thoughts and attitudes of the heart (Hebrews 4:12).
- Jesus answered, "I am the way and the truth and the life. No one comes to the Father except through me(John 14:6).
These three passages tell us why reading Scripture is vital. It judges our hearts, attitudes, and actions to train us up in righteousness. It aids in correcting how we are living our lives. It equips us to be more like God and Kingdom builders. And no one, not even the best scholar and best boy scout in the world will walk through heaven's gates without going through Jesus—our Savoir.
How Do You Know if You're Reading Scripture the Right Way?
Can you read Scripture the wrong way? Yes, actually you can so it begs us to affirm how to read the Bible the right way. If you read Psalm 23 every night before bed because you heard it's an important verse but it doesn't change your heart for God—then you're reading it wrong.
If you're reading the Bible out of duty instead of devotion, you're reading the Bible wrong.
If you're reading the Bible merely for the facts instead of strengthening your faith, you're reading the Bible wrong.
If you're reading the Bible merely to be right, then you're reading the Bible wrong.
If you're reading the Bible to cherry-pick verses instead of letting the Bible change you, you're reading the Bible wrong.
These aren't the only signs you're reading the Bible wrong but it's a good start. Reading the Bible is an act of worship. Those tattered and torn pages are meant to transform your heart and help you see the world through the eyes of Christ. Before opening your Bible, ask God to reveal His heart to you, ask Him for a fresh Word. Then read with a hungry and humble heart ready to make bold prayer requests through Christ!
For further reading:
Why Is Reading the Bible in Context Important?
What Is the Value of Group Bible Study?
What Is the Importance of Having a Spiritual Family?
What Does it Mean That Bible Is God-Breathed?
Why Can the Bible Only Be Understood Through the Spirit?
Photo Credit: ©Unsplash/BenWhite
---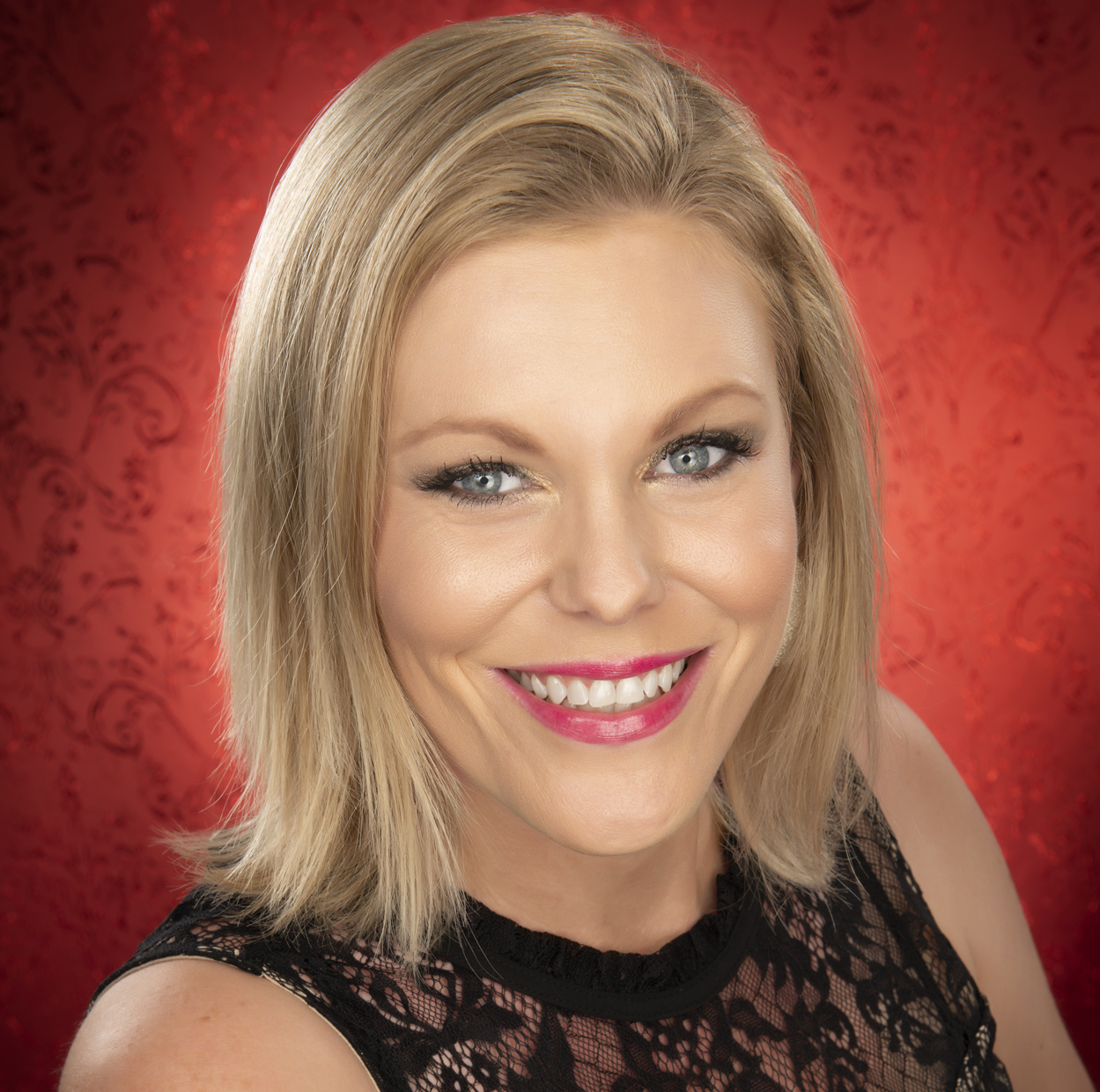 Heather Riggleman is a believer, wife, mom, author, social media consultant, and full-time writer. She lives in Minden, Nebraska with her kids, high school sweetheart, and three cats who are her entourage around the homestead. She is a former award-winning journalist with over 2,000 articles published. She is full of grace and grit, raw honesty, and truly believes tacos can solve just about any situation. You can find her on GodUpdates, iBelieve, Crosswalk, Hello Darling, Focus On The Family, and in Brio Magazine. Connect with her at www.HeatherRiggleman.com or on Facebook.
Related podcast:
The views and opinions expressed in this podcast are those of the speakers and do not necessarily reflect the views or positions of Salem Web Network and Salem Media Group.
Related video:
These verses serve as a source of renewal for the mind and restoration for the heart by reinforcing the notion that, while human weakness is inevitable, God's strength is always available to uplift, guide, and empower us.
Video stock video and music probided by SoundStripe