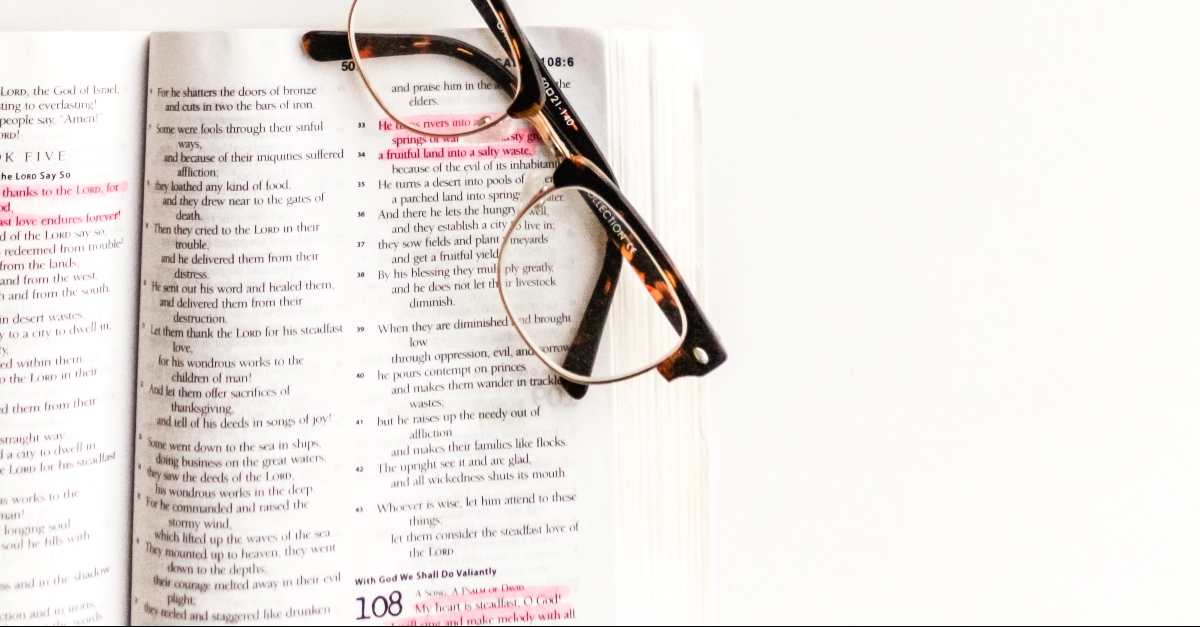 Inductive Bible Study is an approach to studying Scripture where Bible readers utilize three basic steps that help them move from the specific details to a more general or universal principle.
The Basics of the Inductive Method
Through the three steps, Bible readers apply inductive reasoning, which is an attempt to utilize information about particular situations to draw a conclusion. The steps of Inductive Bible Study include the following:
Observation: "What does the biblical text say?"
Interpretation: "What does the text mean?"
Application: "What does it mean for my life?"
Inductive Bible Study is a tool in the toolkit for Bible readers in understanding and applying the Word of God to their lives. Inductive Bible Study can be done either with a brief devotional or a deeper study into the scriptures.
Learning to Observe the Biblical Text
And David said, "Is there still anyone left of the house of Saul, that I may show him kindness for Jonathan's sake?" (2 Samuel 9:1).
Using the Inductive Bible Study method, we begin with the first tool in our toolkit, which is observation, and we see that David wants to know if there are any living relatives of Saul's so he might be kind to for the sake of Jonathan. Whether or not there are any relatives or why David is asking will be determined in the second step, which is interpretation.
The first step here of observation in the inductive method that helps readers understand what the biblical passage is saying. To do that, there may be words or phrases unfamiliar to us, so we check different Bible translations to do this as well.
Learning to Interpret the Biblical Text
As we come to the second step, which is interpretation, we ask the question, "What does the biblical passage mean?" Here, we need to understand that to discover the meaning of this passage is in its context. As we look at 2 Samuel 9:1, we need to discover the background to this passage, which is the relationship between David, as the anointed but future King of Israel, and Jonathan, son of King Saul. Jonathan saved David's life, seen in 1 Samuel 20 when Saul was pursuing him.
David described their relationship as extraordinary in 2 Samuel 1:25-27 as he mourned Jonathan's death greatly. In the context of 2 Samuel 9:1, David wanted to do something nice for his relatives who might still be alive. David's love and loyalty were still strong despite Jonathan being dead for some time at this point. David did not sit idly by and wonder about the state of affairs of Jonathan's relatives, but took action and searched out those whom Jonathan cared about.
Learning to Apply the Biblical Text
The third step in the Inductive Bible Study is application of the biblical text, asking the question, "What does it mean to me?" As we saw in the second step, David was loyal and loving to Jonathan's family in seeking them out long after Jonathan had died. To apply this verse, we can ask questions such as the following:
How loyal am I to Jesus and my close friends?
Am I casual and passive about my relationships or active in honoring and seeking others out?
What can I do this week to let my family and friends know that I love them?
Part of the process of application is to understand what we take from the first two steps into our lives. A critical part of Bible study is discovering what the biblical text means and then aiming to apply the biblical text to our lives faithfully.
As we consider the Inductive Bible Study method or any other method for that matter, we need to understand the Holy Spirit, alone, opens up Scripture to us because He first opened our hearts to Jesus. The Holy Spirit interprets biblical truth to those who are in Christ — for the unsaved man cannot understand spiritual truth (1 Corinthians 2:12-14).
Tools and Tips for Bible Study
1. Picking a good English translation. As we already considered the Inductive Bible Study method, it's also important to understand that the best tool of biblical study is the Word of God, itself. Since most Christians cannot read the Bible in the original languages, a good English translation is needed.
The best English translations rely on a literal word-for-word approach to translating the biblical text. Among the best English translations are the New American Standard and the English Standard Version. Both the ESV and the NASB rely on a literal word-for-word approach to translating the biblical text.
2. Using concordances. A concordance will help you look up a Bible verse and find its location by looking up a word you know is part of that verse. A concordance can be used to find many biblical texts that address a biblical theme.
Dozens and dozens of concordances are available in book stores and on the internet. One concordance that I've found helpful is the International Standard Bible Encyclopedia, which you can find at Blue Letter Bible for free.
3. Using Bible dictionaries. A good Bible dictionary will help you to look up definitions of words in biblical passages. A good Bible atlas will help you to see the geography you are reading about. Both tools are critical for good biblical study because they help the modern Bible reader become familiar with unfamiliar terms, along with the biblical culture. You can find a selection of Bible dictionaries at Blue Letter Bible, including the excellent Vine's dictionary, among others, for free.
4. Using commentaries. The Bible, alone, is the Church's sole authority for faith and practice. Throughout the history of the church, the Lord has raised up faithful Bible teachers within the Church to teach the truth of the Word of God. Commentaries that are centered on Scripture are those commentaries that help their readers understand what the biblical text means and why it's important.
Among those in the Reformed tradition that do this with excellence are John Calvin's commentaries, which have proven reliable and trustworthy because they have stood the test of time. You can find John Calvin's commentaries for free at Christian Classics Ethereal Library.
Help for Starting to Read the Bible
A good way to start reading the Bible is to begin in Genesis and read straight through to Revelation. I often recommend to people that they read and study the book their pastor is preaching through at their local church.
This approach to Bible reading and study helps people not to feel overwhelmed by reading and studying through the Bible with others in their local church. There are also many excellent Bible plans, which will help you read the Bible in a year.
The Holy Spirit indwells the Christian and empowers them for ministry. The Holy Spirit also opens our eyes to see the truth and meaning of what biblical passages mean for us. The Holy Spirit works alongside the diligent study of the Word and tools such as the Inductive Bible Study method, and commentaries.
As you sit down to read and study Scripture, do not neglect some of the tools mentioned in this article, for they can be used by the Holy Spirit to help us understand the scriptures.
Photo Credit: ©Unsplash/sincerelymedia
---
Dave Jenkins is the Executive Director of Servants of Grace Ministries, the Executive Editor of Theology for Life Magazine, and the Host of the Equipping You in Grace Podcast and Warriors of Grace Podcast. He received his MAR and M.Div. through Liberty Baptist Theological Seminary. You can follow him on Twitter at @davejjenkins, find him on Facebook at Dave Jenkins SOG, Instagram, read more of his writing at Servants of Grace, or sign to receive his newsletter. When Dave isn't busy with ministry, he loves spending time with his wife, Sarah, reading the latest from Christian publishers, the Reformers, and the Puritans, playing golf, watching movies, sports, and spending time with his family.