The significance of God's call to Samuel is not talked about much within Christian circles. Often, the significance of God's call to Samuel is overlooked because it is in the Old Testament as compared to the New Testament.
It is important to not only study the New Testament but also to study the Old Testament. Through reading, studying, and meditating on the Old Testament, we will be able to ascertain and know the significance of God's call to Samuel.
God's Call to Samuel
God called Samuel when Samuel was a child. Samuel had been dedicated to service to the Lord by his mother, Hannah. Hannah had a difficult time having a child, but she prayed for God to bless her with a son, and God answered her prayer (1 Samuel 2:1-10).
In her prayer to the Lord, she promised to dedicate her baby to the service of the tabernacle; therefore, after she had her baby, she followed through with her promise and dedicated baby Samuel to the House of the Lord.
When God's call came to Samuel, Samuel was living with a priest named Eli. Eli was the priest of Israel, yet he did not correct his wicked sons, Hophni and Phinehas. Hophni and Phinehas served in the tabernacle alongside their father, but they had no respect for the Lord.
They violated God's commands by eating the meat that was for the sacrifices as well as they committed sexual sins in the tabernacle (1 Samuel 2:12; 2:24). Everyone in Israel knew of Hophni and Phinehas' sins, yet Eli did not prevent his sons from carrying on with their wicked sins.
Since Eli did not correct his sons, God was carrying out His punishment towards Eli and his family. Their punishment was soon coming. Later, Eli would die while falling back in a chair after his sons died in battle (1 Samuel 4:12-22).
God called Samuel four times in one single night (1 Samuel 3:1-20). Samuel had thought Eli was calling him, but Eli affirmed to Samuel that he did not call him. After the third time, Samuel came to Eli because he had thought he had called him; Eli realized the Lord was calling Samuel (1 Samuel 3:8).
Once Eli had realized that the Lord had called to Samuel, Eli said, "Go and lie down, and if he calls you, say, 'Speak, Lord, for your servant is listening'" (1 Samuel 3:9). Samuel obeyed and went back to his bed and waited for the Lord's voice.
After Samuel returns to his place, the Bible tells us, "The Lord came and stood there, calling as at the other times, 'Samuel! Samuel!' Then Samuel said, 'Speak, for your servant is listening'" (1 Samuel 3:10).
In all of his listening to the Lord, Samuel obeyed the Lord's instructions. The message the Lord spoke to Samuel was,
"See, I am about to do something in Israel that will make the ears of everyone who hears about it tingle. At that time I will carry out against Eli everything I spoke against his family—from beginning to end. For I told him that I would judge his family forever because of the sin he knew about; his sons blasphemed God, and he failed to restrain them. Therefore I swore to the house of Eli, 'The guilt of Eli's house will never be atoned for by sacrifice or offering'" (1 Samuel 3:11-14).
After the Lord came and stood in Eli's room, Eli wanted to know what the Lord had said to him. Samuel was obedient and told Eli God's entire message, including the part of God carrying out everything He had proclaimed against Eli and his family.
Eli accepted God's message and said, "He is the Lord; let him do what is good in his eyes" (1 Samuel 3:18). After this, Samuel was declared to be a prophet of the Lord (1 Samuel 3:20-21). Samuel proved himself to be a true follower of the Lord and an obedient servant over the course of his life.
Samuel's Later Life
The significance of God's call to Samuel is shown not only in Samuel being an obedient servant of the Lord and a faithful prophet of the Lord, but God's call to Samuel was also significant because Samuel was the prophet who would anoint David as King of Israel (1 Samuel 16).
King David would be one of the greatest kings of Israel, and he is the only man said to have a heart after the Lord (1 Samuel 13:13-14; Acts 13:22). Samuel selected David out of his stronger, more handsome brothers.
When Samuel comes to David's father's house, David was out tending to the sheep because, as the youngest, he was the shepherd of the sheep. David's father, Jesse, presents all of his other sons, but Samuel tells Jesse that none of these men were chosen by God.
Samuel asks Jesse if he has any other sons, to which Jesse tells him he has a youngest son, who is out tending the sheep. Samuel tells Jesse to bring in his youngest son, and immediately, Samuel knows that David was the chosen king of Israel by the Lord (1 Samuel 16).
King David would be a man who made many mistakes, yet he always returned back to the Lord and followed Him. Jesus' our Savior and Lord's lineage would be traced through David's own family line (Matthew 1:1-17).
This is a major significance of God's call to Samuel. Samuel's call by the Lord marked a major change in the course of Israel's history. Sadly, Samuel is often overlooked within theological sources, but he truly did play a key role in the development of the kingship of David.
Samuel also shows us the significance of obeying God with our full hearts and devotion. Samuel's entire life was dedicated to serving the Lord and fulfilling the call God had placed upon his life.
Before David had been anointed as king by Samuel, Samuel had first anointed Saul as king over Israel because the people of Israel demanded that they have a king just like the surrounding nations (1 Samuel 8:4-22).
Saul was the first king of Israel, but he proved himself to be an unfaithful king. Therefore, God took the kingship away from Saul and gave it to David (2 Samuel 3:10).
Samuel was the centerpiece in the exchange of shifting the kingdom of Israel from Saul to David. Even though Samuel never served as king of Israel, he played an important role, and God was pleased with Samuel's service.
Application to Our Own Life
While God most likely will not call us as He called Samuel with an audible voice, God still has His own unique purposes for our lives. Each of us is indispensable to God's plan.
The Lord has created us each unique with our own skills and talents, and He wants us to use these skills and talents to serve Him.
However, the choice is up to us if we are going to fulfill the calling God has placed upon our lives. We can be like Samuel and faithfully serve the Lord with our entire hearts, or are we going to be like Eli or Saul and not serve God.
Each of us is faced with this choice every day. The right decision is to listen to God's calling in your life because just like God's call to Samuel was significant, God's call on our life is significant.
For further reading:
How Samuel Served God at Every Age
How Did a Husband's Love Help in the Face of Barrenness in the Bible?
Photo Credit: ©iStock/Getty Images Plus/Siri Stafford
---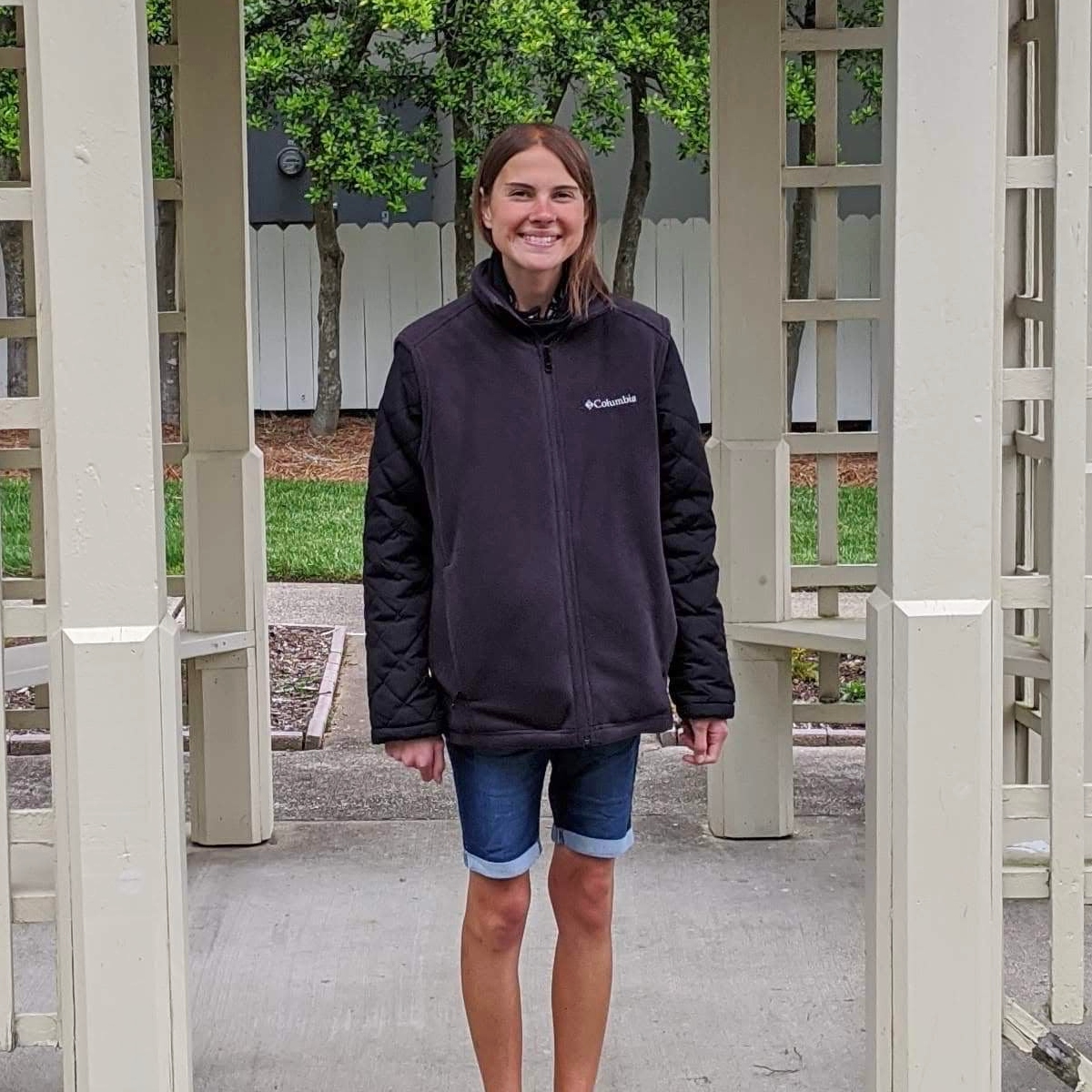 Vivian Bricker loves Jesus, studying the Word of God, and helping others in their walk with Christ. She has earned a Bachelor of Arts and Master's degree in Christian Ministry with a deep academic emphasis in theology. Her favorite things to do are spending time with her family and friends, reading, and spending time outside. When she is not writing, she is embarking on other adventures.
Related podcast:
The views and opinions expressed in this podcast are those of the speakers and do not necessarily reflect the views or positions of Salem Web Network and Salem Media Group.
Related video:
These verses serve as a source of renewal for the mind and restoration for the heart by reinforcing the notion that, while human weakness is inevitable, God's strength is always available to uplift, guide, and empower us.
Video stock video and music probided by SoundStripe