One day a man was taking a hike along a beautiful mountain trail that he knew well. He had hiked here many times before, and he knew the exact spot he wanted to stop to take in the view.
This morning was particularly beautiful, and he couldn't wait to get there. It was right on the edge of what was at least a hundred-foot drop, so he always made sure to watch his step a bit more carefully as he approached.
He was not at all disappointed. The view was spectacular! He leaned in a bit to really catch it all and feel the moment. Unfortunately, he didn't realize that the rain the evening prior had softened the soil just enough that it was soft and slick.
His foot suddenly slipped out into the air above the chasm. He lurched backwards and fell on his back on the edge of the cliff. He knew his feet were in the air and he had completely lost control. The man instinctively reached back, desperate to grab something--anything. Sure enough, about 15 feet down his hand found a tree root sticking out of the face of the cliff. He grabbed and held on for dear life.
As he hung there, he knew he was doomed. He knew he had no choice but to pray. He cried out, "Lord, please help me. I need you, Lord! I need you! I can't get out of this without help! Where are you when I need you? Please Lord!"
Then he heard a voice. In his head? In his heart? It seemed so loud. "Do you trust me?" The man knew it was the Lord. He knew. "Yes, Lord, I trust you completely!" Again, the voice, "Do you really trust me?" The man, "Yes Lord, yes! I trust you!"
One more time the voice, "Do you really, really trust me--with your life?" The man, "Oh yes Lord, I trust you with all things! With my life! Please help me, Lord!"
"Then let go."
What Does it Mean to Worry?
We humans are inclined to worry. We worry about big stuff, small stuff and everything in between. And when we have nothing to worry about, we worry that we might be missing or have forgotten something we ought to be worrying about. Why is that I wonder?
Life here on earth certainly offers a great many challenges and difficulties. Our health, finances, relationships, family, extended family, jobs, children, our cars, computers and other "stuff," school, friendships… each and all throwing us curve balls at any point in time. And I am quite certain you each could add to that list.
But…
It is important for us to remember that Jesus quite explicitly taught we ought to not worry--about anything. Matthew 6:25-34 clearly demonstrates Jesus' teaching on the matter. "Therefore, I tell you, do not worry about your life." Jesus continued, teaching we are not to worry about what we will eat, drink, or our bodies. He then made comparisons to how God takes care of the birds and lilies of the field.
In verse 27, Jesus asked, "Can any one of you by worrying add a single hour to your life?" Then, in verse 34, tells us "Therefore do not worry about tomorrow, for tomorrow will worry about itself. Each day has enough trouble of its own."
Each day has enough trouble of its own. Boy, isn't that the truth!
Paul also taught us not to worry. "Do not be anxious about anything…" (Philippians 4:6). Even Solomon, wise as he was and with the responsibilities he had as king of Israel, "Anxiety in a man's heart weighs him down…" (Proverbs 12:25).
How Can We Not Worry?
It is easy enough to say "don't worry" but I have found that to be so much easier said than done. Simply to command "don't worry" just doesn't seem enough, does it? After all, if I tell you not to think of a pink elephant, what's the first thing you do?
Right. We need something to replace that with something else to do with those frets and fears. We need something on the positive side, if we are not to worry, what is our alternative?
The Word of God gives us that answer. Each time we are told to not worry, to not be anxious, we are indeed taught what to choose instead. Trust God. Trust Christ Jesus.
But in every situation, by prayer and petition with thanksgiving, present your requests to God. And the peace of God which transcends all understanding will guard your hearts and your minds in Christ Jesus (Philippians 4:6-7).
Cast all your anxiety on him because he cares for you (1 Peter 5:7).
Cast your cares on the Lord and he will sustain you (Psalm 55:22).
When anxiety was great within me, your consolation brought me joy (Psalm 94:19).
And the promises of Jesus include:
"Peace I leave with you; my peace I give you. I do not give to your as the world gives. Do not let your hearts be troubled and do not be afraid" (John 14:27).
"Come to me, all you who are weary and burdened, and I will give you rest. Take my yoke upon you and learn from me, for I am gentle and humble in heart, and you will find rest for your souls" (Matthew 11:28-29)
Do We Truly Trust God?
For a great many years, I have believed and taught that truly trusting God is one of, if not the, most difficult thing we are called to do. Oh, we say the words for sure, but if we're honest we know we don't really mean it. Sure, we want to mean it.
We want to "let it go and give it to God," but we just…can't. We give it to him--and then we take it right back. Because… why? We don't trust that he will take care of it as we would? Or more likely… as we want.
I have found it curious how often we hear or make the statement, "Well, all we can do now is pray."
Wait. What? That's all we can do now? Like prayer is a last resort! "We've done everything we can with this. C'mon Lord, let's see how you handle this one!"
If we trust God--truly trust him--shouldn't prayer be the very first thing we do? Yeah, I think so too.
But so often, we only trust God when things seem to go the way we think they ought. The resolution we have prayed for. Our way and in our timing. Because after all… we know better than he does, right? I mean, right?
Far too often, when we don't see immediate outcomes, as we have envisioned those outcomes, we lose faith. We lose trust. And what do we do? Yes, go back to worrying and trying to control it ourselves.
But let us all remember, God's view is quite a bit different than ours, as he told us himself, "As the heavens are higher than the earth, so are my ways higher than your ways and my thoughts than your thoughts." God's viewpoint is so much clearer than ours.
While life can be a complex maze to us, filled with wrong turns--God sees it all, from beginning to end. He knows the outcomes of choices we make, and what is best for us. And he has promised that he will take care of us. "I've got this."
"The Lord says, 'I will guide you along the best pathway for your life. I will advise you and watch over you'' (Psalm 32:8, NLT).
Seems to me that leaves us two choices--trust ourselves and our own judgment or trust God and his.
Peace and Joy He Leaves Us
The thing is, when we worry, we are plainly not trusting God. Failing to trust means we are missing out on the incredible blessing that await us — the peace of God that passes all understanding. Can you even fathom that? Me neither.
Now I'm not saying that all your problems will go away. Neither am I saying that we can simply sit back and not deal appropriately with our problems. We will continue to have problems--God is not going to change your flat tire.
What I am saying is, we can have the Peace of Christ with us at all times in all circumstances. We may have to change the tire, but we can do it with a joy that others won't be able to understand.
Try to imagine having that kind of peace and joy in your life--in your heart, your soul. Deep down, where the real you lives. Imagine that kind of peace dominating your life? How much better would that be than the worried state in which we typically live? Not just for a moment, but for a lifetime.
Yeah. Wow.
For further reading:
Why Should We Not Worry about Tomorrow?
How Can I Trust the Lord with All My Heart?
Can a Christian Doubt God and Still Have Faith?
What Does it Mean to Trust in Jesus?
Trusting God in the 'How Long?'
Photo Credit: ©GettyImages/digitalskillet3
---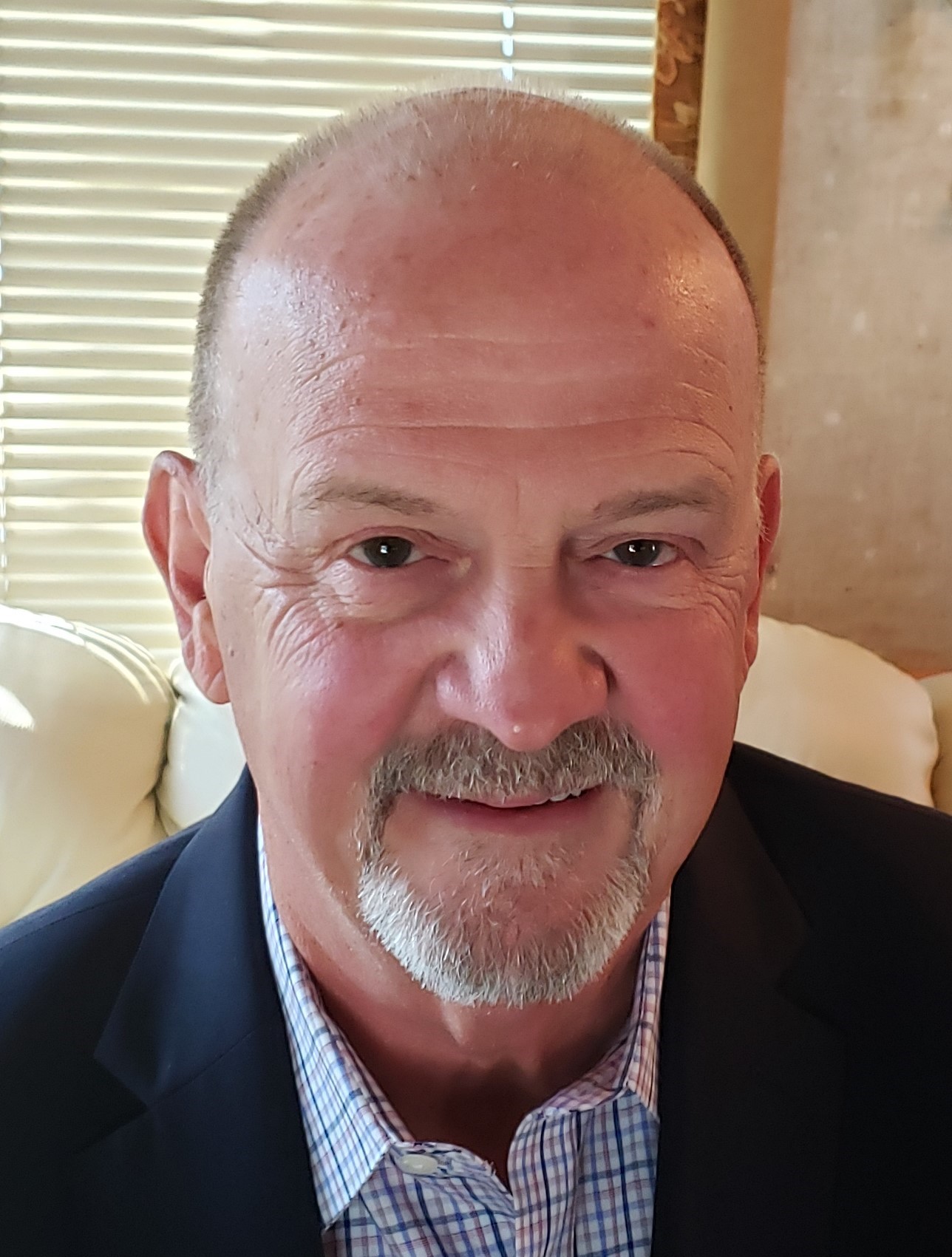 Greg Grandchamp is the author of "In Pursuit of Truth, A Journey Begins" — an easy-to-read search that answers to most common questions about Jesus Christ. Was he real? Who did he claim to be? What did he teach? Greg is an everyday guy on the same journey as everyone else — in pursuit of truth. You can reach Greg by email [email protected] and on Facebook.
Related podcast:
The views and opinions expressed in this podcast are those of the speakers and do not necessarily reflect the views or positions of Salem Web Network and Salem Media Group.
Related video:
These verses serve as a source of renewal for the mind and restoration for the heart by reinforcing the notion that, while human weakness is inevitable, God's strength is always available to uplift, guide, and empower us.
Video stock video and music probided by SoundStripe