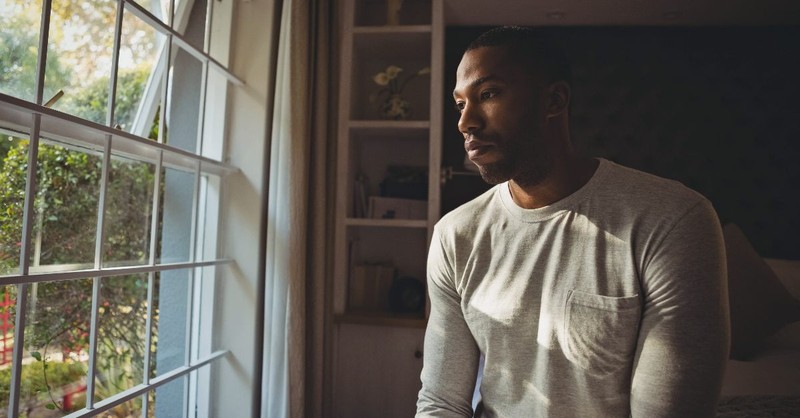 Hara Estroff Marano wrote, "Evidence has been growing that when our need for social relationships is not met, we fall apart mentally and even physically. There are effects on the brain and on the body."
Loneliness impacts us physically, mentally, emotionally, and spiritually. Marano reports that "the effects are distinct enough to be measured over time [...] taking a serious toll on health, eroding our arteries, creating high blood pressure, and even undermining learning and memory" (Ibid.).
God is moved on behalf of those who feel deeply isolated, even in the presence of others. This article will touch on three themes:
1. The prevalence of Scripture pertaining to loneliness
2. Solitude vs. loneliness in the Bible
3. Spiritual benefits of this emotional reality.
Loneliness as a Biblical Theme
God frequently addresses the problem of loneliness, directly or obliquely. David, on the run from Saul, cried out, "Look to the right and see: there is none who takes notice of me; no refuge remains to me; no one cares for my soul" (Psalm 142:4).
David felt unheard, unknown, uncared for. Stephen J. Cole explained, "Whether he was literally alone or had already been joined by the 400 malcontents who eventually joined him [...], we don't know. But he felt alone, trapped, with no escape."
Naomi said to Ruth and Orpah, "Turn back, my daughters; go your way, for I am too old to have a husband" (Ruth 1:12). Naomi anticipated bitter loneliness, having already lost her husband and sons; grief is desperately lonely.
Even while her daughters-in-law remained, Ruth was already steeping in the future reality of total isolation, which she could expect based on attitudes of the day towards widows beyond child-bearing age.
1 Kings 19:4 describes Elijah's state of mind as he fled from Jezebel: "he asked that he might die, saying, 'It is enough; now, O LORD, take away my life, for I am no better than my fathers.'" His despair is echoed in the depression so often felt by those who are lonely and tired of having no one to help them deal with the cares of life.
God's Practical Answer to the Lonely
Why are these passages included in Scripture? God has never shied away from real challenges to our peace. This particular form of suffering drives a person to God because in the midst of our isolation there is (or feels as though there is) no one left to turn to except God.
When we turn to him, God nurtures relationships, builds trust, and demonstrates practical mercy for our good and his glory.
He provided Naomi with companionship by sending Ruth to support and encourage her. In so doing, these two women also gave the believing world an example of sacrificial love and a picture of how God rewards that love.
David's isolation pressed him to remember God's past acts of mercy. In Psalm 142:7, David declares, "The righteous will surround me, for you will deal bountifully with me."
When Elijah was prepared to give up and let his enemies kill him, God met the exhausted prophet with a practical need: food. Although the prophet was indeed isolated, his despair was amplified by exhaustion and hunger.
Elijah "lay down and slept under a broom tree. And behold, an angel touched him and said to him, 'Arise and eat'" (1 Kings 19:5).
The Lord's mercy was simple and practical, and ordinary people can follow his example as a means of remedying their own loneliness. These same examples also provide direction for helping others when we ourselves are not lonely but see someone else suffering from this affliction.
Together, But Alone
Loneliness, wrote Joe Carter, is "a state of mind in which there is a perception of social isolation. Loneliness is a state of mind characterized by a dissociation between what an individual wants or expects from their relationships or social interactions and what that individual experiences in their relationships or social interactions."
He explains that people can be lonely while surrounded by others; isolation and loneliness are not the same thing. He points out the dangers of a distorted perception and unrealistic expectations, but there are times when an individual is surrounded by people yet isolated at the same time.
Jesus experienced true loneliness at the cross while numerous spectators watched him die. No one could take his place or share the suffering that was to come; the numbers of people around him only amplified his isolation. People in positions of power and leadership often feel lonely since others cannot relate and parishioners often demand a great deal from their pastors.
No leader, no matter how large his church, carries the weight of Christ's burden, for he alone could do so, but church leaders endure a unique kind of loneliness, nonetheless. In John 3:30, John the Baptist states, "I must decrease and he must increase."
Lore Ferguson Wilbert notes that "decreasing is lonely. The larger the Lord of your life becomes to others, the less they see you, and isn't that what we all want? Just a bit? To be seen, known, and truly loved?"
In her eyes, however, "the crowning achievement of every kingdom leader is to be the least, the last, and the lowest. To fulfill their mission in the prison of lonely leadership or unrecognized leadership — a prophet who has no respect."
Alone But Not Lonely
Yet, one might seek solitude in order to be closer to the Lord. Christ regularly walked away from his disciples and the crowds to be with God and hear from him. "The competition for our attention is ruthless," wrote David Mathis.
Here is the example Christ set: "Even as God in human flesh, he prioritized time alone with his Father." We must find solitude in order to hear from God or else other voices will snatch us away.
Being alone all the time is unnecessary and unbiblical; the Trinity demonstrates this reality. There is also the danger in earthly relationships that one will make idols of people they love and come to need them more than anything or anyone else, even God.
This is a common snare, but God has shown his mercy by sometimes allowing his people to walk in the Valley of the Shadow of Death (Psalm 23:4) where he is the only One available for comfort. We need a little bit of time alone, and we also need the comfort of temporal relationships, but in balance.
The Benefit of Loneliness
If one of the Lord's children needs to be alone in order to grow closer to him, he is a good Father and he will supply the opportunity, even if that means his child will experience deep suffering.
As painful as isolation can be, Christians are invited to remember that if they feel abandoned, "the Lord will take me in" (Psalm 27:10). We tend not to reach this conclusion unless we have a real need for it. Jesus promised his disciples "I will not leave you as orphans; I will come to you" (John 14:18).
Wilbert pondered, "Paul's letters from prison thinking often of how long stretches of time alone might have been the fuel he needed to write those letters — and yet, in prison? Alone? In those days, there is no more lonely place I can think of." God inspired Paul to use his isolation for the benefit of the first-century Church and for our benefit even to this day.
Final Words on Loneliness
There are those who will constantly reject companionship because they were let down by others or because of a bad attitude. The best we can do for these people as Christians is to model the consistent and practical mercy of God by being available, by showing kindness without flattery, and by flinging the doors of the church wide open.
A church (the building and the people) should provide a welcoming break from isolation for anyone, seeker or saved. Whether born-again or not, we can pray for lonely individuals to meet with God who is all-sufficient to meet their emotional needs in Christ.
For further reading:
What Does the Bible Say about Friendships?
What Is the Importance of Having a Spiritual Family?
Why Does the Christian Life Lead to Suffering?
Can God Be the Love of My Life?
Photo Credit: ©iStock/Getty Images Plus/Wavebreakmedia
---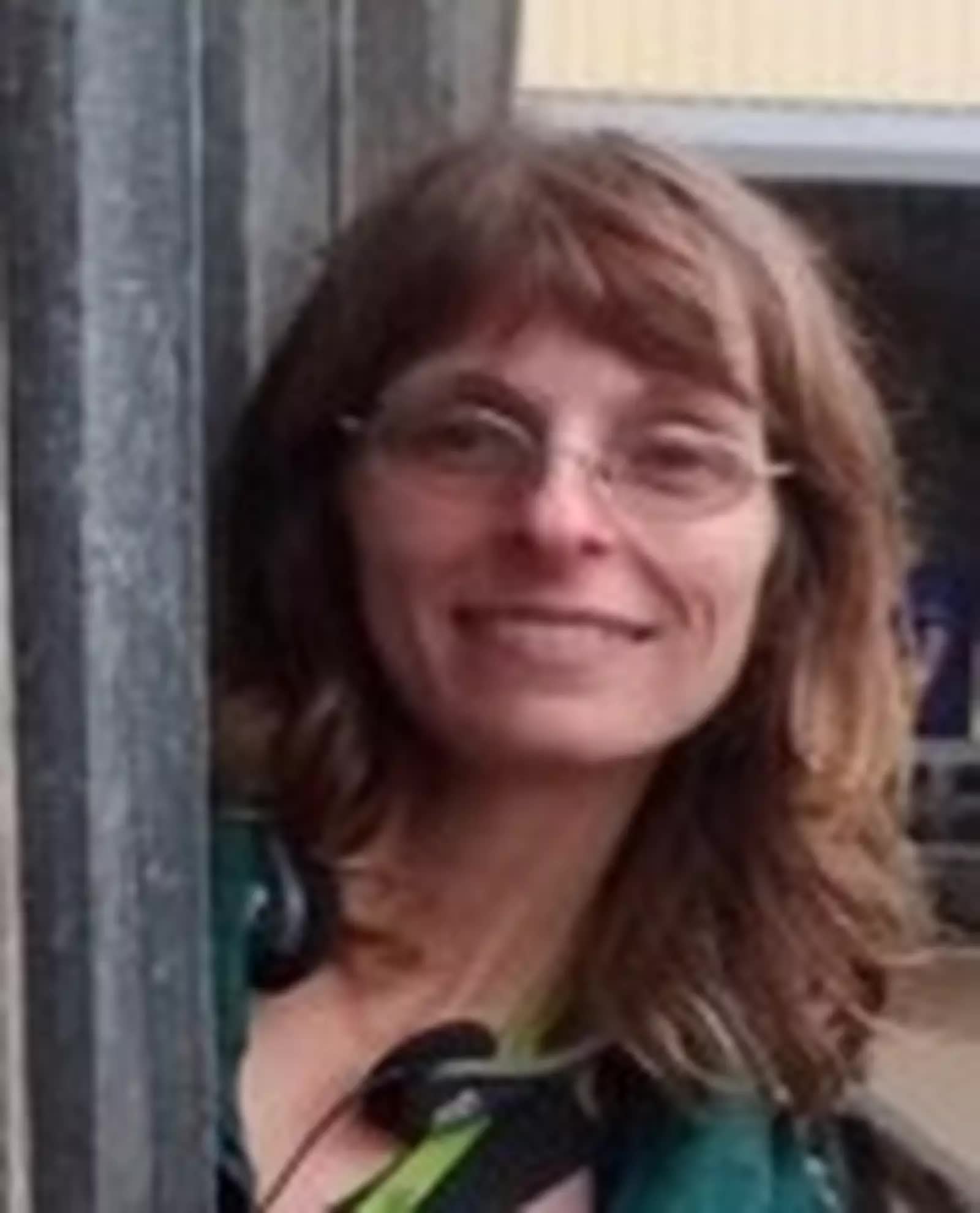 Candice Lucey is a freelance writer from British Columbia, Canada, where she lives with her family. Find out more about her here.