In the Bible, we know "clean hands" means far more than just washing off the dirt from the playground before supper.
In the Book of Psalms, King David reflects on who is righteous enough to live in God's sacred tent, that is, to join God in heaven. In Psalm 15, David poses the question, and then in Psalm 24, he circles back.
Who may ascend the mountain of the Lord? Who may stand in his holy place? The one who has clean hands and a pure heart, who does not trust in an idol or swear by a false god (Psalm 24:3-4).
But what does it mean to have clean hands and a pure heart? How can we, stained by sin, achieve this?
What Are 'Clean Hands' in the Bible?
When God brought His people out of slavery in Egypt, through the wilderness, and into the Promised Land, He was doing far more than giving them a new place to live.
He was giving them His Law (how to live righteously, according to His will) and the tabernacle, the holy place where God lived when with them on earth.
The Book of Leviticus provides instructions from God about how to live as God's holy people. Not only does it provide specifics about sacrificial offerings but also how Aaron and his sons were to serve as God's priests, purifying themselves with anointing oil and other rituals so they could be "clean enough" to serve the Lord.
It also provides instruction about clean and unclean food, purification after childbirth, cleansing from skin diseases and discharge, proper sexual relations, and other matters.
Some of these instructions have practical and earthly impacts, for today, we understand more about certain diseases the people would have contracted had they not taken these cleanliness measures.
But more important are the spiritual impacts — the notion of being "washed clean" and made holy for the Lord.
What Does it Mean to Be Clean?
In the Bible, cleanliness means being pure, spotless, without blemish, in its perfect original and God-designed righteous state. Something can become "unclean" by being defiled, but to become clean means to restore something to its natural and innocent state.
From a moral perspective, this equates to righteousness or walking in a just and upright manner with the Lord.
How Can We Have Clean Hands and a Pure Heart?
In the Old Testament, the people used ritual purification to achieve cleanliness. This involved sacrificial offerings to pay the debt of our sins and repent for any wrongdoing, whether intentional or unintentional.
Today, because of Jesus, we know we can have "clean hands" when we turn from sin and follow Jesus, when we repent and believe that Jesus is our savior, and when we strive to model our lives after His way.
We cannot achieve cleanliness on our own. Only through the grace of God and His magnificent mercy and generous love can we be remade and washed of our sins. As 2 Corinthians 5:17 reminds us, "Therefore, if anyone is in Christ, the new creation has come: The old has gone, the new is here!"
Often this is called being "washed in the blood," referring to the blood of Jesus Christ, which was spilled out for our salvation. Being "washed in the blood" or "cleansed by the blood" describes what happens when we accept the free gift of salvation offered in Jesus.
When we accept this gift, we are made new, and our heart is purified — not because we are good or pure enough on our own, but because of the great power of the spotless sacrificial lamb that is Christ.
Through Jesus, we are clean physically and spiritually, and our hearts are pure.
What Are Some Bible Verses about Being 'Made Clean'?
Throughout the Bible, both Old Testament and New Testament, we can find a number of inspiring and instructional wisdom about becoming "clean" and "pure" once more. Here are some:
Who can say, "I have kept my heart pure; I am clean and without sin?" (Proverbs 20:9).
I will give you a new heart and put a new spirit in you; I will remove from you your heart of stone and give you a heart of flesh (Ezekiel 36:26).
And you, my son Solomon, acknowledge the God of your father, and serve him with wholehearted devotion and with a willing mind, for the Lord searches every heart and understands every desire and every thought. If you seek him, he will be found by you; but if you forsake him, he will reject you forever (1 Chronicles 28:9).
Rid yourselves of all the offenses you have committed, and get a new heart and a new spirit. Why will you die, people of Israel? (Ezekiel 18:31).
"Jerusalem, wash the evil from your heart and be saved. How long will you harbor wicked thoughts?" (Jeremiah 4:14).
Come near to God and he will come near to you. Wash your hands, you sinners, and purify your hearts, you double-minded (James 4:8).
Let us draw near to God with a sincere heart and with the full assurance that faith brings, having our hearts sprinkled to cleanse us from a guilty conscience and having our bodies washed with pure water (Hebrews 10:22).
If we confess our sins, he is faithful and just and will forgive us our sins and purify us from all unrighteousness (1 John 1:9).
"Blind Pharisee! First clean the inside of the cup and dish, and then the outside also will be clean" (Matthew 23:26).
How Can We Be Clean Today?
Today, being clean can look like various things. For example, if we sin by lying to another person, this means acknowledging our wrongdoing, asking for forgiveness from God, and perhaps going to the person, we wronged and offering a heartfelt apology. Then it means doing our best not to let this sort of thing happen again.
In Luke 13:3, Jesus told the people that unless they repent, they will all perish.
The Apostle Peter echoed this when he acknowledged his fellow Israelites had acted in ignorance in disowning the Righteous One, Jesus, but now they had the opportunity to be made clean once more.
As Peter said, "Repent, then, and turn to God, so that your sins may be wiped out, that times of refreshing may come from the Lord" (Acts 3:19).
It's much like what Jesus told the woman accused of adultery in John 8: "Go now and leave your life of sin" (John 8:11).
In short, clean hands are a result of a clean heart, and a clean heart is one that is in line with the original and pure state in which God created us: perfect, in His image (Genesis 1:26-28), by design.
When we turn from sin and endeavor to live our lives in the way of the Lord, this act of repentance sets things right between us and God once more.
Then we may be permitted to stand in what David calls God's "holy place" with Him.
For further reading:
Why Do We Ask God to 'Create in Me a Clean Heart'?
What Does it Mean to Be the Hands and Feet of Jesus?
What Is the Origin of the Phrase 'Cleanliness Is Close to Godliness'?
Photo Credit: ©iStock/Getty Images Plus/PeopleImages
---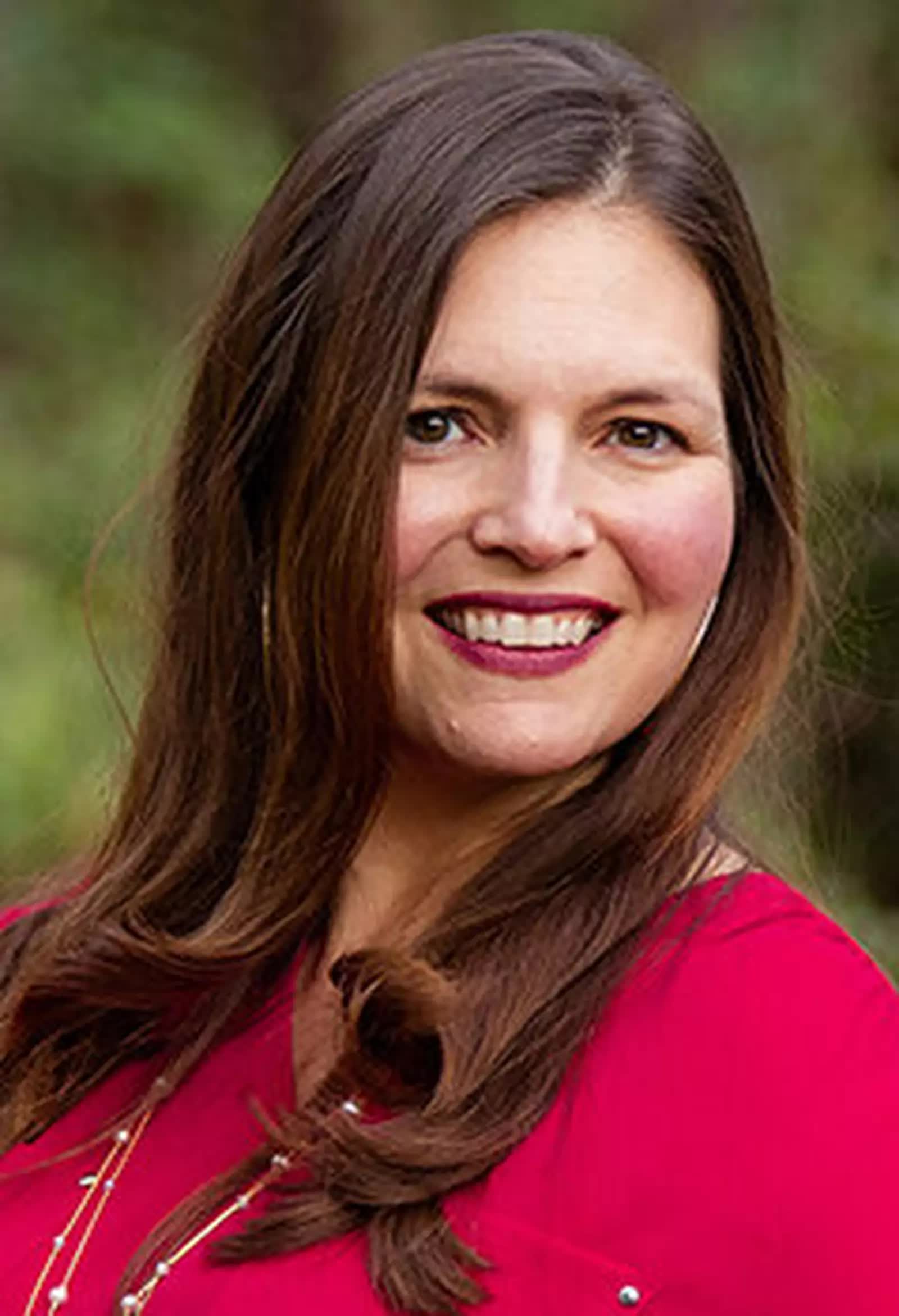 Jessica Brodie is an award-winning Christian novelist, journalist, editor, blogger, and writing coach and the recipient of the 2018 American Christian Fiction Writers Genesis Award for her novel, The Memory Garden. She is also the editor of the South Carolina United Methodist Advocate, the oldest newspaper in Methodism. Learn more about her fiction and read her faith blog at jessicabrodie.com. She has a weekly YouTube devotional, too. You can also connect with her on Facebook, Twitter, and more. She's also produced a free eBook, A God-Centered Life: 10 Faith-Based Practices When You're Feeling Anxious, Grumpy, or Stressed.
Related podcast:
The views and opinions expressed in this podcast are those of the speakers and do not necessarily reflect the views or positions of Salem Web Network and Salem Media Group.
Related video:
These verses serve as a source of renewal for the mind and restoration for the heart by reinforcing the notion that, while human weakness is inevitable, God's strength is always available to uplift, guide, and empower us.
Video stock video and music probided by SoundStripe