This letter contains Paul's last guidance to Timothy's ministry. Paul realizes that he will not endure his present detainment. Along these lines, he plainly and strongly charges Timothy. He orders him to hold to the confidence he has seen and lived.
He can do this realizing that Paul has loyally served God, expecting the magnificent prizes given to the entirety of God's believers. The powerful tone of this entry is made much more touching by the long fellowship these two men have shared.
Timothy genuinely must preach the gospel so that the Christian faith could spread throughout the world. We trust in Christ today since individuals like Timothy were dedicated to their central goal. It is still indispensably significant for believers today to spread the gospel.
A substantial portion of those alive today still do not know Jesus, but he will be coming soon, and he wants to observe his resolute followers being prepared for him.
It very well might be badly inconvenient to stand firm for Christ or to inform others about his love and mercy yet preaching the Word of God is the main obligation that the congregation and its individuals have been given.
We are to be ready; we are to be brave, and we are to be delicate to any opportunities that God has placed before us to tell the Good News.
Christians Are Given This Charge
What does it mean to be charged? I am not referring to a person using their credit card to make a purchase, nor am I referring to an assertion of blame or guilt.
Paul made a charge to Timothy to do something. What Paul is referring to here is that Timothy was charged (entrusted) with a task, as a duty, and as a responsibility.
In the presence of God and of Christ Jesus, who will judge the living and the dead, and in view of his appearing and his kingdom, I give you this charge: Preach the word; be prepared in season and out of season; correct, rebuke and encourage — with great patience and careful instruction (2 Timothy 4:1-2).
1. "Preach the word." We are to present the Gospel of Jesus Christ to all who will listen, at any place and at any time.
2. "Be instant in season, out of season" (be prepared). We are to be consistently prepared to preach, teach, and present the message of Christ regardless of whether it is advantageous to us or not.
3. "Correct, rebuke" (reprimand; express disapproval). It can be hard to acknowledge and admit our wrongdoing or to be advised that we need to change.
Regardless of how considerable that the truth hurts, we should incline ourselves to hear it so that the Holy Spirit can touch our hearts and we can even more completely submit to God.
4. "Encourage." This involves providing comfort, aid, and support.
5. "With great patience." For church leaders, and particularly when confronted with resistance, this can be incredibly troublesome.
But Paul specifies this as a component of the fruit of the Spirit (Galatians 5:22-23). Patience, notwithstanding disappointments, is intended to be a sign of the Christian faith.
6. "Careful instruction" (beliefs). Preaching of the Word ought to incorporate educating, a term alluding to guidance. He is to incorporate both feeling and insight, preparing Christians to follow God's truth.
Do the Work
Rather than following godly instructors, people would decide to follow those who told to them what they liked to hear, as opposed to what was true and valid. A multitude does that today, and many of them are Christians or profess to be Christian.
For the time will come when people will not put up with sound doctrine. Instead, to suit their own desires, they will gather around them a great number of teachers to say what their itching ears want to hear (2 Timothy 4:3).
"Itching ears" is not a medical issue of the aural appendage. This might be that of jerking or moving ears that looked for something other than what is expected from the conventional, genuine gospel message.
These are people who seek out preachers that proclaim a message or doctrine that condones their lifestyle. These are those who turn or fall away, explicitly by keeping away from the truth. They do not listen to sound doctrine.
They discover people that they like. Faithless individuals with the ability to divert others to another direction than the truth. If the truth (Jesus/Holy Spirit) says to go right, these individuals go left. They will not live by the truth or even hear it out. Rather than reacting to reason and conviction, they deny it.
But you, keep your head in all situations, endure hardship, do the work of an evangelist, discharge all the duties of your ministry (2 Timothy 4:5).
1. "Keep your head in all situations." We are to be engaged and alert, taking this life and job seriously.
2. "Endure hardship." This means suffering. Endurance is a significant topic in this letter, referenced a few times (2 Timothy 2:10, 12; 3:11; 4:3).
The thought is not simply to endure circumstances but to keep up with the Christian point of view during those tricky situations.
3. "Do the work of an evangelist." An evangelist is in a real sense an individual who introduced the uplifting news of Christ, the Good News. Timothy is being told to impart the gospel as a feature of his service as a leader of the church.
4. "Discharge all the duties of your ministry." Timothy is to achieve the reasons for his calling into the ministry. Ministry work is challenging work and there is frequently an impulse to stop.
There is a characteristic draw to make do with not exactly our best. Paul orders Timothy to proceed even during troublesome occasions, to finish the calling God had given him.
For I am already being poured out like a drink offering, and the time for my departure is near (2 Timothy 4:6).
Paul abandons the orders for Timothy back to reflecting upon his own life. The drink offering alludes to a cup of wine a Jewish minister spilled out next to the raised area following the contribution of a slam, sheep, or bull in the sanctuary (Numbers 15:1-10; 28:4-7).
Similarly, as the beverage offering represented the finish of the contribution, Paul's life was going to reach a conclusion.
He is composing these words under Roman detainment and prepares to be executed sooner rather than later. Paul had previously been in court during this detainment (2 Timothy 4:16) yet he does not anticipate being offered any other opportunity.
I have fought the good fight, I have finished the race, I have kept the faith (2 Timothy 4:7).
Paul is preparing for his impending death and looks back over his life. He first declares his faith in his own conflicts for the cause of Christ. Paul had previously told Timothy to "fight the good fight of faith" (1 Timothy 6:12).
Secondly, Paul tells Timothy, and us, that he has completed the work that God had given him to do.
Paul had previously mentioned that the Christian faith was like running, "Do you not know that in a race all the runners run, but only one gets the prize? Run in such a way as to get the prize" (1 Corinthians 9:24). It is also mentioned in Hebrews 12:1, "And let us run with perseverance the race marked out for us."
Thirdly, Paul states that he held on to the truth, "I have kept the faith." He held on to "the faith" that Christ is the Messiah. Belief in "the faith" is mentioned in Acts 6:7, 13:8, 14:22, 16:5; 1 Corinthians 16:13; 2 Timothy 1:13, 3:8.
Now there is in store for me the crown of righteousness, which the Lord, the righteous Judge, will award to me on that day — and not only to me, but also to all who have longed for his appearing (2 Timothy 4:8).
Many crowns have been mentioned in Scripture. 1 Corinthians 9:24-25 mentions an "incorruptible" crown, 1 Thessalonians mentions a "crown of rejoicing," and Philippians 4:1 speaks of "my joy and crown." James 1:12 and Revelation 2:10 speak of the "crown of life." A "crown of glory" is spoken of in 1 Peter 5:4.
What Does This Mean?
Salvation is by grace through faith (Ephesians 2:8-9), and not by one's own efforts. Paul states that there "is laid up for me a crown of righteousness."
We do not know if he obtained this crown immediately when he died and appeared before the Lord, or if it will be at a time in the future, referring to the judgment seat of Christ.
The "when" he obtains it should not be a debate. The fact his Paul, and every believer before, since, and to be, will obtain such a crown.
For further reading:
Is the Phrase 'Practice What You Preach' in the Bible?
Why Is it Important to Empathize, Exhort, and Pray?
What Did Jesus Mean to 'Go and Make Disciples'?
Photo Credit: ©iStock/Getty Images Plus/PeopleImages
---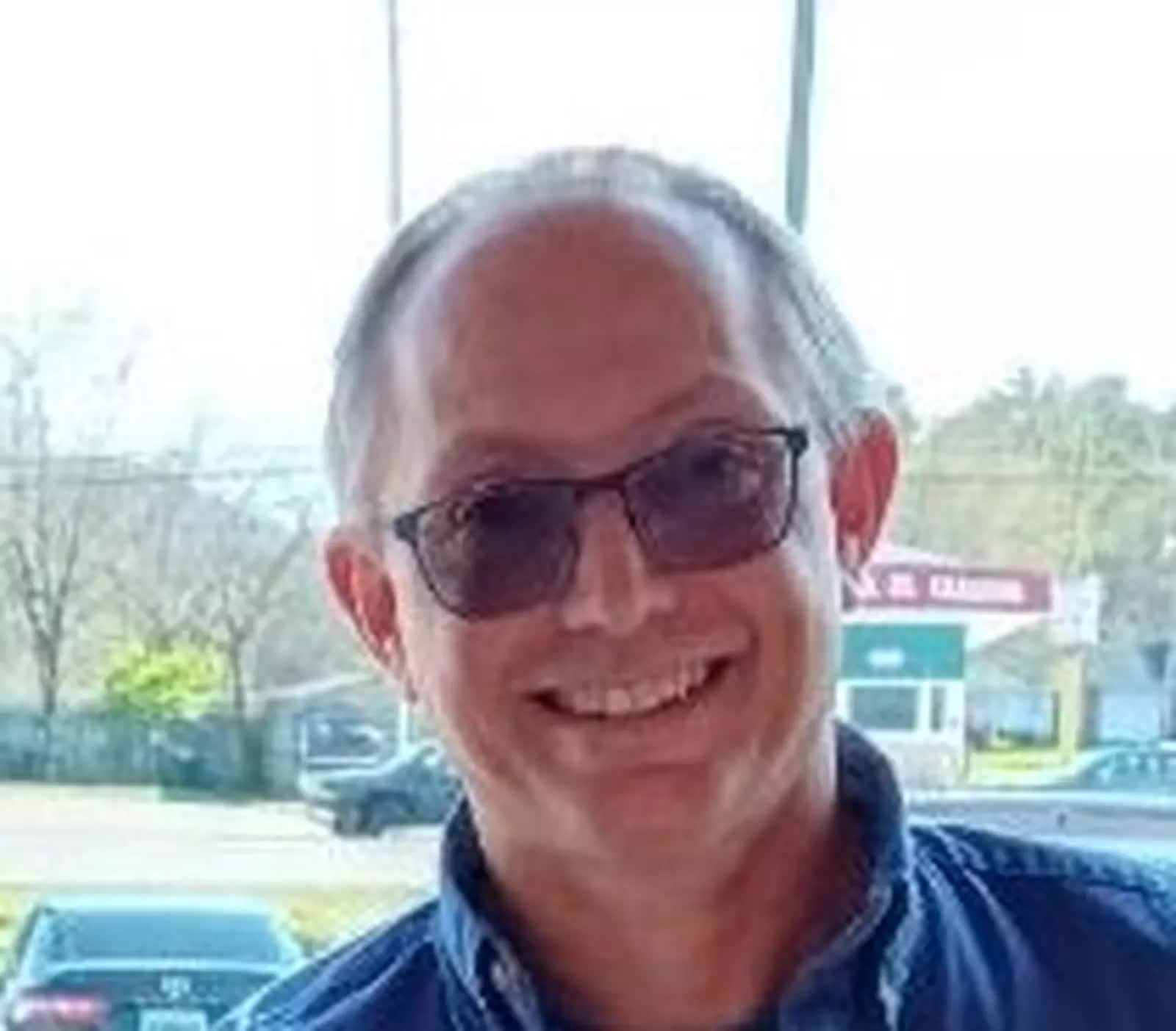 Chris Swanson answered the call into the ministry over 20 years ago. He has served as a Sunday School teacher, a youth director along with his wife, a music director, an associate pastor, and an interim pastor. He is a retired Navy Chief Hospital Corpsman with over 30 years of combined active and reserve service. You can check out his work here.
Related podcast:
The views and opinions expressed in this podcast are those of the speakers and do not necessarily reflect the views or positions of Salem Web Network and Salem Media Group.
Related video:
These verses serve as a source of renewal for the mind and restoration for the heart by reinforcing the notion that, while human weakness is inevitable, God's strength is always available to uplift, guide, and empower us.
Video stock video and music probided by SoundStripe