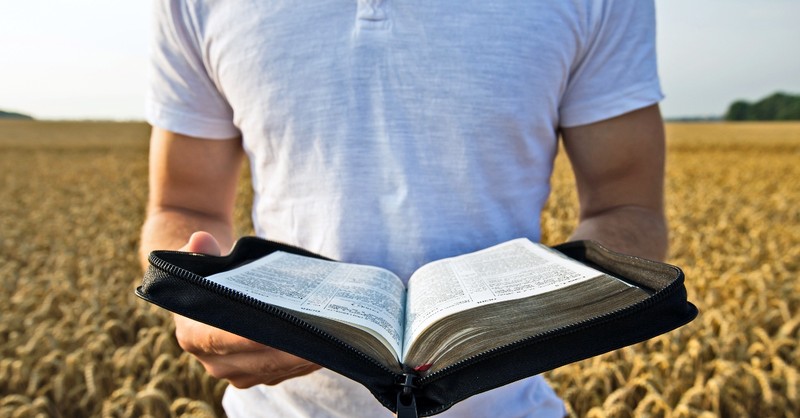 The phrase "practice what you preach" is a concept referred to by Jesus in Matthew 23, where many believe the saying may have originated.
In this particular passage, Jesus is speaking about the local religious leaders when He says the following:
"The teachers of the law and the Pharisees sit in Moses' seat. So you must be careful to do everything they tell you. But do not do what they do, for they do not practice what they preach" (Matthew 23:1-3).
While the meaning of this phrase may seem obvious, there are times when the intended meaning can look different through our modern lens.
Looking at its original context, along with what the rest of the Bible says about this idea, can help us see this concept for what it truly is and how it can be applied today.
Practice What You Preach Meaning
Jesus had a lot to say about the religious leaders of His day, referring mostly to the Scribes and Pharisees. So much so, His commentary continued well past the first few verses above, making up the entire chapter in Matthew 23. And it isn't pretty.
If you aren't familiar with what Jesus thought about this group, He had previously called them blind men (Matthew 15:14), full of greed and wickedness (Luke 11:39), even referring to them, at one point, as a brood of vipers! (Matthew 12:34).
They played a big role, however, in understanding and teaching the law of God, as given to Moses for the nation of Israel. Even sitting in Moses' seat as the judges over civil and spiritual matters in accordance with this God-given law.
For this reason, Jesus was recognizing the significant relevance of what these religious leaders were teaching. He said, "Do what they tell you!" This, of course, was followed by the exhortation to not do as they do. The original Greek saying something like, "For they say things and do not do them, themselves."
Note how the above passage is not of Jesus giving a command to the audience about practicing what they preach, rather, He was making an observation. There is actually no such command to be found in the Bible as "practice what you preach." This phrase is never spoken of as a directive.
With that said, it is a concept seen elsewhere in Scripture.
How Do You Practice What You Preach According to Scripture?
The Apostle Paul also references this concept in his letter to the Romans. Similar to Jesus, he is addressing the law-abiding Jews, this time in Rome, when he says:
You, then, who teach others, do you not teach yourself? You who preach against stealing, do you steal? You who say that people should not commit adultery, do you commit adultery? You who abhor idols, do you rob temples? You who boast in the law, do you dishonor God by breaking the law? (Romans 2:21-23).
Notice the context tying these two passages together — Jesus and Paul are each referring to those who were teaching, preaching, and practicing the Hebrew law.
This is the law Paul was talking about when he told the first Christian Romans, "all who sin under the law will be judged by the law" (Romans 2:12). Also saying to the first Christian Galatians, "all who rely on the law must keep the entirety of the law" (Galatians 5:3).
In other words, according to Scripture, if you are preaching the law, particularly as a means for becoming right with God (as was often the case here) you had better be practicing the law. It is the teacher who will be judged with greater strictness, after all (James 3:1).
As is shown above, many of the religious leaders were falling short, in this area.
Furthermore, they didn't seem to understand that no one would be declared righteous in God's sight by any such work of the law (Romans 3:20), or that no man who relied on the law would be justified before God (Galatians 3:11).
God's Word says the law was simply a guardian, or mirror, until the coming of Christ. Jesus was the One who came to fulfill the law — a burden too heavy for any man to bear (Galatians 3:24; Romans 7:7; Matthew 5:17; Acts 15:10).
For these reasons, Jesus and Paul were not simply telling those teachers, preachers, and leaders to practice what they preach. A closer look at these passages reveals their greater need — for a savior from the law, while also shining a light on their own need for redemption from the sinful nature that transgressed the law. Both can be found in Christ.
So, while these passages do not contain a commandment for Christians to practice what they preach, assuming none are preaching the law but are under grace (Romans 6:14), there are actually some important concepts here to consider. Many of which are referenced throughout the Bible.
Let's take a look at a few.
Modern Application of "Practice What You Preach"
As Christians under grace, set free in Christ from the law of sin and death (Romans 8:2), this phrase goes well beyond the preaching of the law and its requirement to be adhered to. Today, "practice what you preach" has taken on the meaning to simply do as you say, a term that is generally synonymous with, walking the talk, or being a person of your word.
Here are six scripturally supported ideas to consider, in support of the modern-day concept to practice what you preach.
Practicing what you preach means to walk in integrity. Whoever walks in integrity walks securely, but he who makes his ways crooked will be found out (Proverbs 10:9).
Whatever you do, work heartily, as for the Lord and not for men (Colossians 3:23).
Practicing what you preach means to not be double-minded. No one can serve two masters, for either he will hate the one and love the other, or he will be devoted to the one and despise the other (Matthew 6:24).
He is a double-minded man, unstable in all his ways (James 1:8).
Practicing what you preach exemplifies the "golden rule." Do to others as you would have them do to you (Luke 6:31).
"Love your neighbor as yourself." There is no commandment greater than these (Mark 12:31).
To not practice what you preach is a form of hypocrisy. Therefore, rid yourselves of all malice and all deceit, hypocrisy, envy, and slander of every kind (1 Peter 2:1).
Do not be like the hypocrites (Matthew 6:5).
Practicing what you preach is a form of living a godly life.
Do not merely listen to the word, and so deceive yourselves. Do what it says (James 1:22).
Dear children, let us not love with words or speech but with actions and in truth (1 John 3:18-19).
Practicing what you preach is one way to be like Christ. "I have set you an example that you should do as I have done for you" (John 13:15).
Whoever claims to live in him must live as Jesus did (1 John 2:6).
For the Christian, the "practice what you preach" concept reveals an outward reflection of our God-honoring character, mirroring the very life of our Lord and Savior. It was Jesus who came as the perfect example of practicing what you preach, Himself doing all that He taught to others.
Beloved, if doing the very things you speak or expect of others has ever been a struggle, remember it is through the sanctification of God's Word and convicting power of God's Spirit, believers too shall lead a life of good example, with great integrity upon submission to God's will.
Likewise, if you find yourself to be one who preaches the law, so to speak, or if you hold to a works-based gospel, consider a prayerful meditation upon the truths above. Ask the Lord to show you where these things may or may not be reflected in your own life.
In this manner, to practice what you preach is truly a biblical concept, to be practiced in all areas of life — from parenting to relationships, to the workplace, and beyond.
Therefore, my prayer for the church is that of 1 Peter 2:12, "Keep your conduct among the Gentiles honorable, so that when they speak against you as evildoers, they may see your good deeds and glorify God on the day of visitation." Amen.
For further reading:
What Does Love in Action Look Like?
Does God Expect Us to Be Perfect?
Why Is Spiritual Discipline Important?
Why Do We Condemn When Jesus Came to Save?
What Does a Modern-Day Pharisee Look Like?
Photo Credit: ©iStock/Getty Images Plus/ollinka
---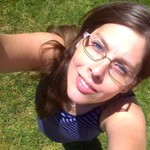 Amy Swanson resides in Connecticut where she has recently discovered a passion for Bible study and writing. By God's continued grace, she now enjoys helping others better understand their Bibles, while also being an advocate for biblical church integrity. As a mother of three and a wife of 13 years, she blogs less than she'd like to but shares Scriptural insights, encouraging truth, resources, and musings more regularly at Beloved Warrior.