Most of the events of the Bible have already taken place. In the case of Revelation, they have yet to occur, but the transmission of Revelation was an event from the past recorded for posterity.
The entire Bible is a historical record: That is, it recounts events that have already occurred and writings by long-dead kings, prophets, and apostles.
Yet, today's reader might quote Jesus as though he is speaking now. So, should the Bible be told in past or present tense?
Verb Tenses Summarized
For an uncomplicated explanation about conjugation, "a simple past tense verb simply describes something that happened" such as "Jesus died on a cross." Simple present tense explains an action or state which is occurring right now: "Jesus loves us."
Future tense verbs are sometimes compound verbs involving the main verb and a helping verb as in "the Son of Man is going to come with his angels," according to bibleteaches.org.
At times, the past tense will be paired with a helping verb in order to indicate that an action has been started but is not yet finished. "Jesus has saved many people on earth" refers to "the saving of people in the past including the present time and continuing into the future."
This tense is called "present perfect." Conjugation is a complex topic, and there are more tenses throughout the Bible, but these examples indicate how a change of tense subtly alters the meaning and implication of a verse.
Jesus Spoke, Past Tense
Should one preface Jesus' words with "he says" or "he said"? Jesus taught in a historically specific setting, i.e., in the past. John 13:6-11 describes Jesus washing the feet of his disciples shortly before his crucifixion.
"He came to Simon Peter, who said to him, 'Lord, do you wash my feet?' Jesus answered him, 'What I am doing you do not understand now, but afterward you will understand.'" The two men spoke to each other 2,000 years ago in the Middle East.
Jesus' words are contextually specific, even if their message is eternal. The events of John 13 happened at a time and in a place where walking barefoot or in sandals was common.
Washing one's feet before entering a home was a daily necessity owing to the dust one would pick up from walking in a dry climate. If one could afford a servant, this individual would wash his master's feet. These customs were relevant to a place and time that made Jesus' actions especially poignant.
The modern North American reader might miss the fact that slaves washed feet for masters. Jesus was lowering himself to the level of a servant, by choice, even while Peter tried to stop him — past tense.
Jesus Talking, Present Tense
Yet, we worship a living God and his Word is alive, "sharper than any two-edged sword" even now (Hebrews 4:12). His teachings remain relevant and speak to us in the present. They will also ground and comfort us in the future.
Jesus was not teaching about foot washing per se; he taught about what it means to humbly serve others. He is foreshadowing his death on the cross and inviting anyone who would follow him to pick up his or her cross — present tense.
Imagine a conversation between two people who speak different languages, mediated by a translator. This translator might convey a message thus: "He is healthy," "she likes cake," rather than "he said he is healthy" or "she said she likes cake."
Besides removing unnecessary verbiage, the translator conveys intimacy and immediacy by keeping their conversation in the present tense and removing himself as much as possible. The same is true during a sermon when the pastor, like a translator, explains what God wants or what Jesus says.
He is there to convey God's message, not his own. The Bible is a conversation in which God speaks and his people listen and to which they reply from their unique and personal perspectives right now, ideally with the help of a pastor who is gifted to understand the Lord's Word and explain the complicated parts.
Past Tense Warnings, Present Tense Applications
Hear what was said, read what was written, but apply those words right now, today. The worst thing one can do is to read Scripture, hone in on finite matters of context, and dismiss the Word as a relic. Scripture is always relevant and was left to us because we need it.
Jesus is speaking today to the modern reader in a tropical rainforest, or Northern Canada, or the Sahara. He is demonstrating and explaining the servant nature of our Savior and the servant nature of a disciple to all people who will hear or read Scripture. His Word and his Spirit are alive.
Is There a Wrong and a Right Way?
There are a few items in God's Word that cannot be expressed in the present or future tense. "And Jesus cried out again with a loud voice and yielded up his spirit" (Matthew 27:50). Gospel accounts of Christ's death describe an event that has happened once and will not happen again: The death of our Savior.
He will no longer be put to death. We must not continue to wallow in shame as though his crucifixion was not enough, as though we expect him to be crucified over and over for our specific sins. A single sacrifice was enough. It is finished.
Another statement, which cannot be variously conjugated is "I AM Who I Am" spoken to Moses, as recounted in Exodus 3:14. "I AM" indicates a state of being. God describes himself as existence — all life, all time, and completely self-sufficient.
As he says in Malachi 3:6, "I the Lord do not change." One would never read this statement as "God WAS." While Jesus' death on the cross is an exclusively past-tense event, God's statement in Exodus 3:14 is continuously present-tense.
There are also many statements in the Bible about the Christian's now-and-forever status with Jesus; their tense cannot be altered either.
Even though we continue to sin, repentant sinners are friends of God by their faith (James 2:23); are members of the body of Christ (Romans 12:25); and are "heirs of God and fellow heirs with Christ" (Romans 8:17).
Relegating these statements to the past would indicate apostasy, or an incorrect understanding of the way sin affects one's standing with the Father through Jesus. He is merciful to forgive.
Paul wrote, "For I am sure that neither death nor life, nor angels nor rulers, nor things present nor things to come, nor powers, nor height nor depth, nor anything else in all creation, will be able to separate us from the love of God in Christ Jesus our Lord" (Romans 8:38-39). God does not change, and he is not fickle.
Jesus Is/Has Risen
Bill Mounce at Zondervan Academic asks "how do you hear 'he is risen'? Do you hear it as an active or a divine passive?" The numerous Bible translations tell us either that Jesus "is" risen or that he "has" risen. Jesus "did" something or he "is" something.
Both are true. One might argue that selecting one or the other is essential, but the meaning of Christ rising is the critical part: Death did not defeat Jesus. He was resurrected and, with him, all believers are also raised from death in sin to life in Christ.
Jesus Is Here
The Father's Word stands. What he said to Job, Jonah, and Moses is relevant to every person on earth at any time. We walk with the same God today. The Psalmist wrote of the Lord "you hem me in, behind and before, and lay your hand upon me" (Psalm 139:5).
We know God is close right now while also preparing a place for us — our inheritance — in the future. His past works are history, but their importance echoes into our contemporary lives. God is not limited by time; he is at the beginning and the end and in the middle of time.
Jesus was a teacher — that is a historical fact — but what makes him unique from Buddha and Mohammed, and even from a universal energy, is that he speaks now, personally, one-on-one, and to the nations, through his living Word because he is alive. He offers mercy to sinners, and his mercies are new every day (Lamentations 3:22-23).
For further reading:
Why Is Reading the Bible in Context Important?
What Does it Mean That the Word of God Is Alive?
How Can We Trust the Bible We Have Today?
Meaning and Significance of John 19:30 — 'It Is Finished'
What Are All of the 'I AM' Statements of Jesus?
Can Nothing Really Separate Us from the Love of God?
Photo Credit: ©iStock/Getty Images Plus/alexeyrumyantsev
---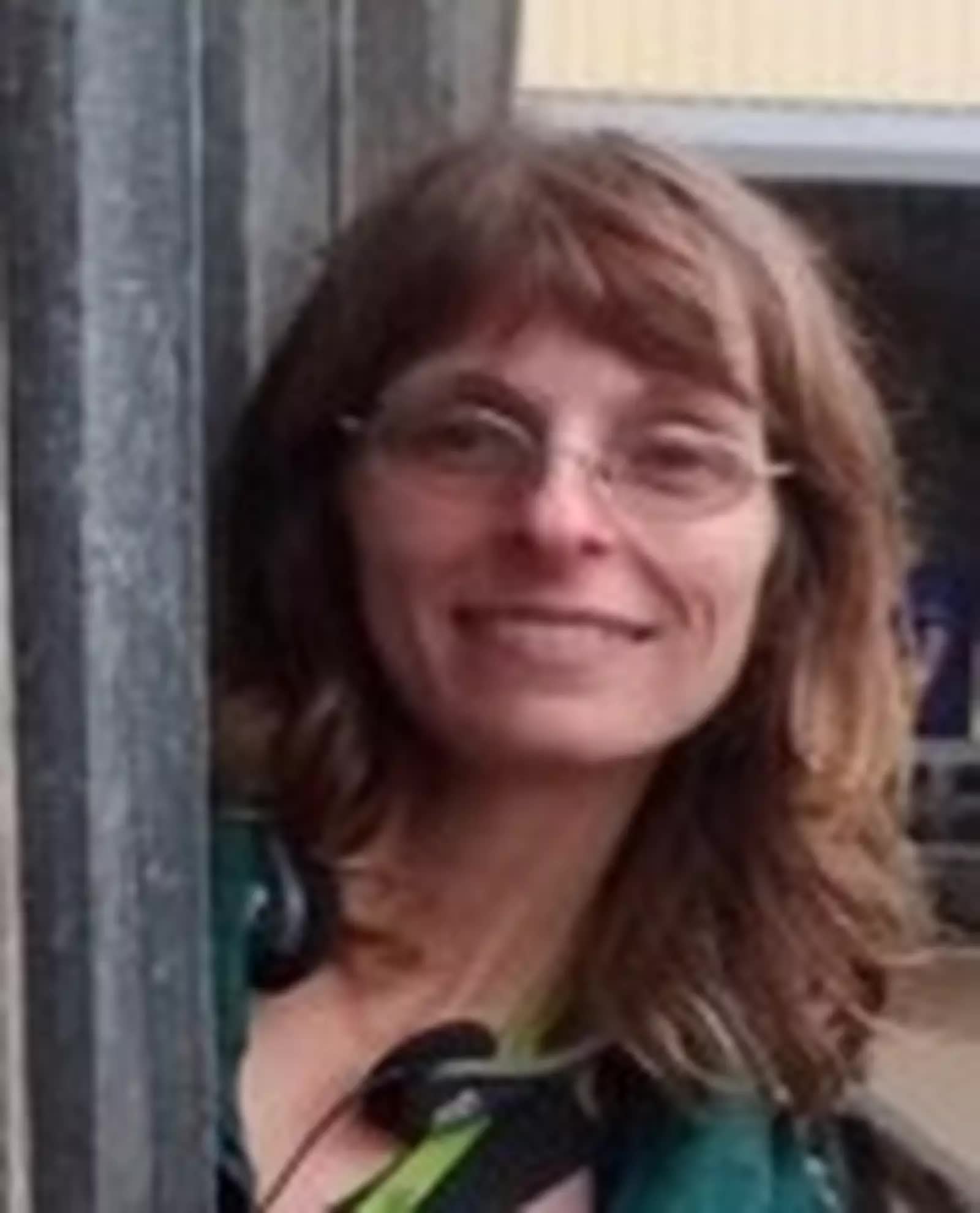 Candice Lucey is a freelance writer from British Columbia, Canada, where she lives with her family. Find out more about her here.
Related podcast:
The views and opinions expressed in this podcast are those of the speakers and do not necessarily reflect the views or positions of Salem Web Network and Salem Media Group.
Related video:
These verses serve as a source of renewal for the mind and restoration for the heart by reinforcing the notion that, while human weakness is inevitable, God's strength is always available to uplift, guide, and empower us.
Video stock video and music probided by SoundStripe