Every year, typically on Good Friday, churches preach Jesus' last seven sayings on the cross. Some churches use seven different speakers, and each person covers one saying. One of the last things Jesus said on the cross was, "It is finished." Why did Jesus say, "it is finished"? What does that mean for you and me? Sometimes you don't need to say a lot to mean a lot. This is one of those times because so much is packed into these three words.
Where in the Bible Does Jesus Say It Is Finished?
The four gospels provide four accounts of Jesus' death. Finding the seven things Jesus said on the cross requires you to read the accounts in all the gospels. It is in the gospel of John where you find Jesus saying "it is finished."
"When he had received the drink, Jesus said, "It is finished." With that, he bowed his head and gave up his spirit." (John 19:30)
The Greek word for "it is finished" is tetelestai. If you want to look closer at this word, check out Dr. John Pritchard's article.
What Happened Before Jesus Said It Is Finished?
As we investigate the different accounts of Jesus' crucifixion, we know Jesus cried out in a loud voice right before he died. If we combine the evidence from the four gospels, I believe it's possible, with reasonable certainty, to figure out the last thing Jesus said before he died. Based on the gospels, "it is finished" was most likely the next-to-last thing he said. In the accounts of the crucifixion found in Matthew, Mark, and John, we know Jesus was offered a sponge with wine vinegar to drink. John's gospel is the one that lets us know Jesus said, "I am thirsty." After being offered this drink, Matthew and Mark tell us that Jesus cried out again in a loud voice (Matthew 28:50; Mark 15:37), and then he gave up his spirit. John's gospel simply says Jesus said, "it is finished," with no mention of him crying out in a loud voice. Luke quotes the words he cries out in a loud voice: "Father, into your hands I commit my spirit" (Luke 23:46).
Considering these factors and looking at the four gospels collectively, I believe it is reasonable to assume Luke's account records the last words Jesus said before he died. Following this line of reasoning, "it is finished" was the penultimate thing Jesus said.
Why Did Jesus Say It Is Finished If the Resurrection Hadn't Happened Yet?
The term "it is finished" only appears in John's gospel. So why did Jesus say, "it is finished"? After all, wasn't there more to do—for example, the resurrection? When Jesus uttered these words, he could say them confidently because three things were finished by his death on the cross.
1 – The prophecies of Scripture had been completed
"Later, knowing that everything had now been finished, and so that Scripture would be fulfilled, Jesus said, "I am thirsty." A jar of wine vinegar was there, so they soaked a sponge in it, put the sponge on a stalk of the hyssop plant, and lifted it to Jesus' lips. When he had received the drink, Jesus said, "It is finished." With that, he bowed his head and gave up his spirit." (John 19:28-30)
Jesus' life and death completed many prophecies, which we find throughout the Old Testament. Even when Jesus was in a place of agony and close to the point of death, he remembered every prophecy written and made sure each one would be fulfilled. When he was certain all the prophecies were fulfilled (excluding the ones about the resurrection that he would fulfill in three days), that aspect of his work was finished.
2 – The judgment of sin was complete
Another work finished on the cross was the judgment and punishment of sin necessary for our redemption. If you go back to the garden of Eden, after Adam and Eve sinned, God covered them with garments made from the skin of an animal (Gen. 3:21). The last time I checked, to remove the skin from an animal, you must kill it to do so. By doing this, God established a principle that something or someone had to die for sin to be covered or dealt with. The killing of the animal to cover the sin of Adam and Eve foreshadows the sacrifices required in the law to cover the Israelites' sins. Ultimately, this pointed to the sacrifice of Jesus on the cross to cover our sins and remove them.
Because of our sin, a price needed to be paid to satisfy the judgment sin requires. When Jesus was on the cross, God placed on him the sins of the world, and by doing that, it fulfilled the requirement of judgment. We are reminded of this in Isaiah 53:5-6, where we know that all of our iniquity was laid on Jesus, and he became the once and for all sacrifice needed to meet the demand of God's justice.
3 - The forgiveness of sin was made available through the shedding of blood.
"In fact, the law requires that nearly everything be cleansed with blood, and without the shedding of blood there is no forgiveness." (Hebrews 9:22)
By Jesus dying on the cross and shedding his blood, he provided the forgiveness of sin. Because the judgment of sin (death) and the payment of sin (blood) were both complete, Jesus could say "it is finished."
You might wonder how this could be a finished work if he still had to be raised from the dead. The work Jesus did on the cross paid the full price for our redemption and provided a remedy for the forgiveness of sin, and thus he conquered sin. That particular part of the work was finished, and the payment for our redemption was forever satisfied. In Hebrews 9:24-26 we learn that not only did Christ shed his blood, he only had to do it once, and that was enough. His one sacrifice offers a path of forgiveness for everyone who seeks it. That's why Jesus could say, "it is finished." The work necessary for our salvation and forgiveness was complete.
Why Jesus' Resurrection Proved It Is Finished
One last fact needs to be addressed, which ties all this information together. We must talk for a moment about the resurrection. While it is true the work on the cross paid the price in full, which is why Jesus said, "it is finished," it is the resurrection that seals the deal. When Jesus rose from the dead, he demonstrated he was Lord over sin, death, and the grave. His resurrection also proved Jesus was who he said he was. It is the resurrection that gives us the hope of eternal life. Because he lives, we will live also. His resurrection sets the stage so we can believe in him; therefore, it is a foundational piece to our faith and hope.
Because Jesus is a risen savior, we can confidently trust him, knowing our sins are forgiven because of the cross, and our eternal life is secured because of the resurrection. The work really is finished. This means our salvation, our redemption, and our eternal life are complete and sealed in Christ forever. This provides a hope in Christ which is not just for this life. If it was, Paul said we should be pitied more than anyone else (1 Cor. 15:19). Since that is not the case, you can rejoice today because no matter what happens in this life, you can be certain the work is finished. Your salvation is forever secure because of it.
The Crucifixion of Jesus — His Last Words on the Cross
What Jesus Said Besides It Is Finished: His Last 7 Words
1. "Father, forgive them, for they know not what they do" (Luke 23:34).
2. "Truly, I say to you, today you will be with me in paradise" (Luke 23:43).
3. "Women behold your son. Son, behold your mother" (John 19:26-27).
4. "My God, My God, why have you forsaken me?" (Matthew 27:46, Mark 15:34).
5. "I thirst" (John 19:28).
6. "It is finished" (John 19:30).
7. Then Jesus, calling out with a loud voice, said, "Father, into your hands, I commit my spirit!" And having said this he breathed his last (Luke 23:46).
Photo Credit: ©iStock/Getty Images Plus/mbolina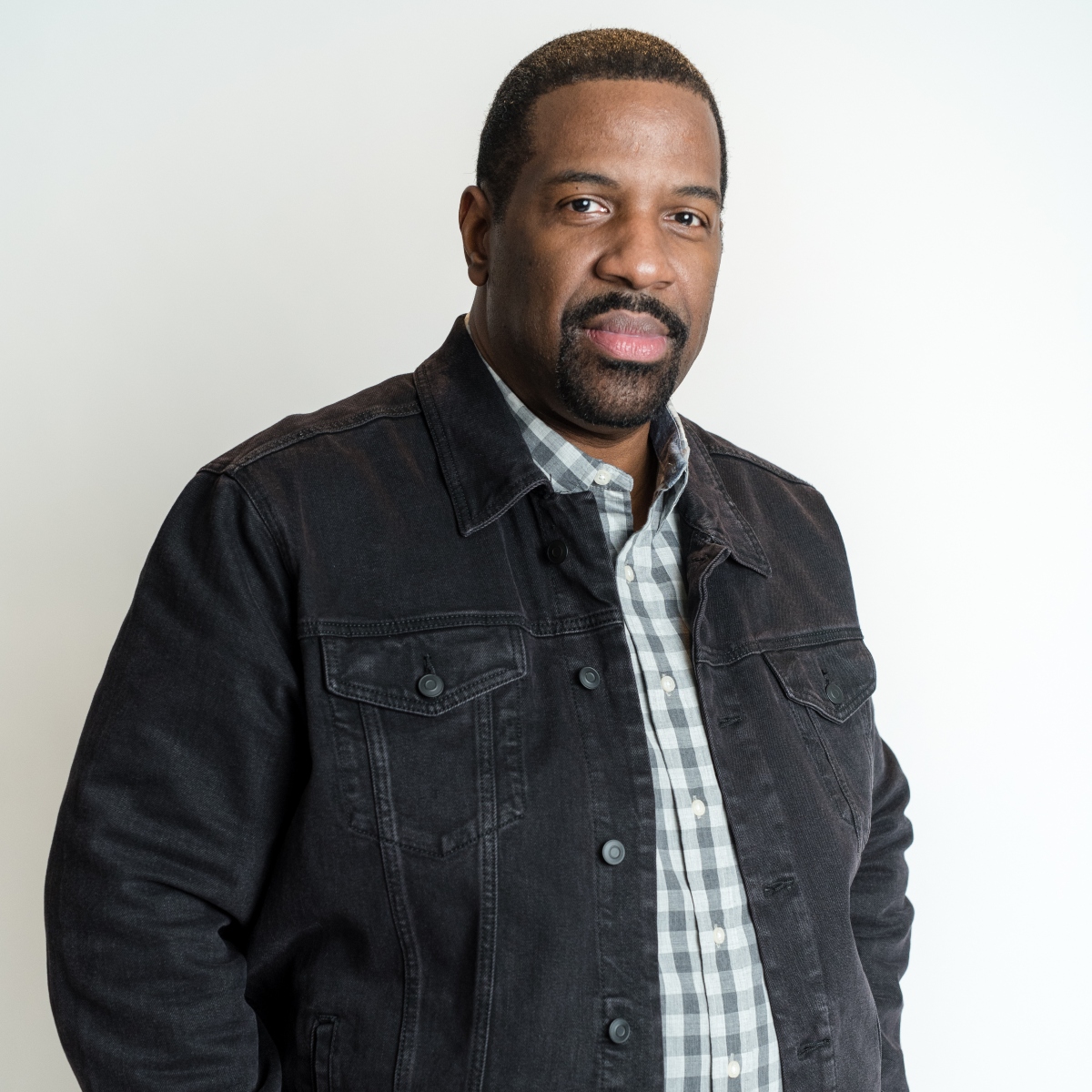 Clarence L. Haynes Jr. is a speaker, Bible teacher, and co-founder of The Bible Study Club. He is the author of The Pursuit of Purpose which will help you understand how God leads you into his will. His most recent book is The Pursuit of Victory: How To Conquer Your Greatest Challenges and Win In Your Christian Life. This book will teach you how to put the pieces together so you can live a victorious Christian life and finally become the man or woman of God that you truly desire to be. Clarence is also committed to helping 10,000 people learn how to study the Bible and has just released his first Bible study course called Bible Study Basics. To learn more about his ministry please visit clarencehaynes.com.
---
This article is part of our larger resource library of popular Bible verse phrases and quotes. We want to provide easy to read articles that answer your questions about the meaning, origin, and history of specific verses within Scripture's context. It is our hope that these will help you better understand the meaning and purpose of God's Word in relation to your life today.
No Rest for the Wicked
Fight the Good Fight
Wait on the Lord
With Contrite Heart and Spirit
Faith Can Move Mountains
Listen to our Daily Bible Verse Podcast Now!
The views and opinions expressed in this podcast are those of the speakers and do not necessarily reflect the views or positions of Salem Web Network and Salem Media Group.